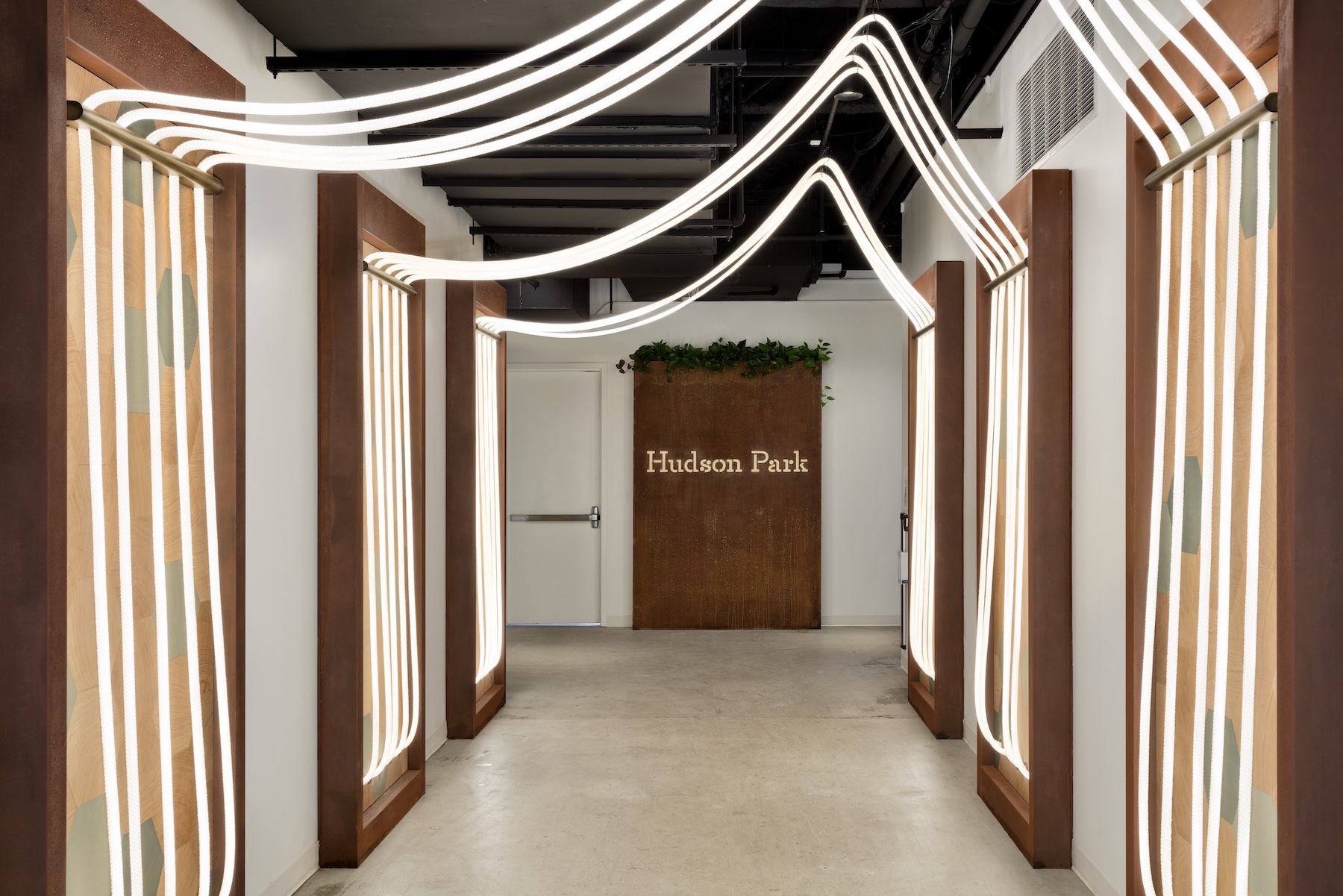 New York Tech Client
Hudson Park Café
---
Hudson Park Café is a food hall-style café that merges all of New York City's opposing offerings—an active urban atmosphere with the tranquility of its parks.
The café's dual entrances capture the essence of New York City. On one side the vivid cityscape welcomes you, echoing the city's buzzing energy. On the other side is an industrial aesthetic reminiscent of manufacturing spaces transformed into green parks. The Riverside food station features our custom hand-painted watercolor tiles, serving as a bridge between nature and city.
The introduction of the Hudson Park Café brand into the built environment embodies the café's identity, merging urban and natural worlds where visitors can channel what they most love about their city.