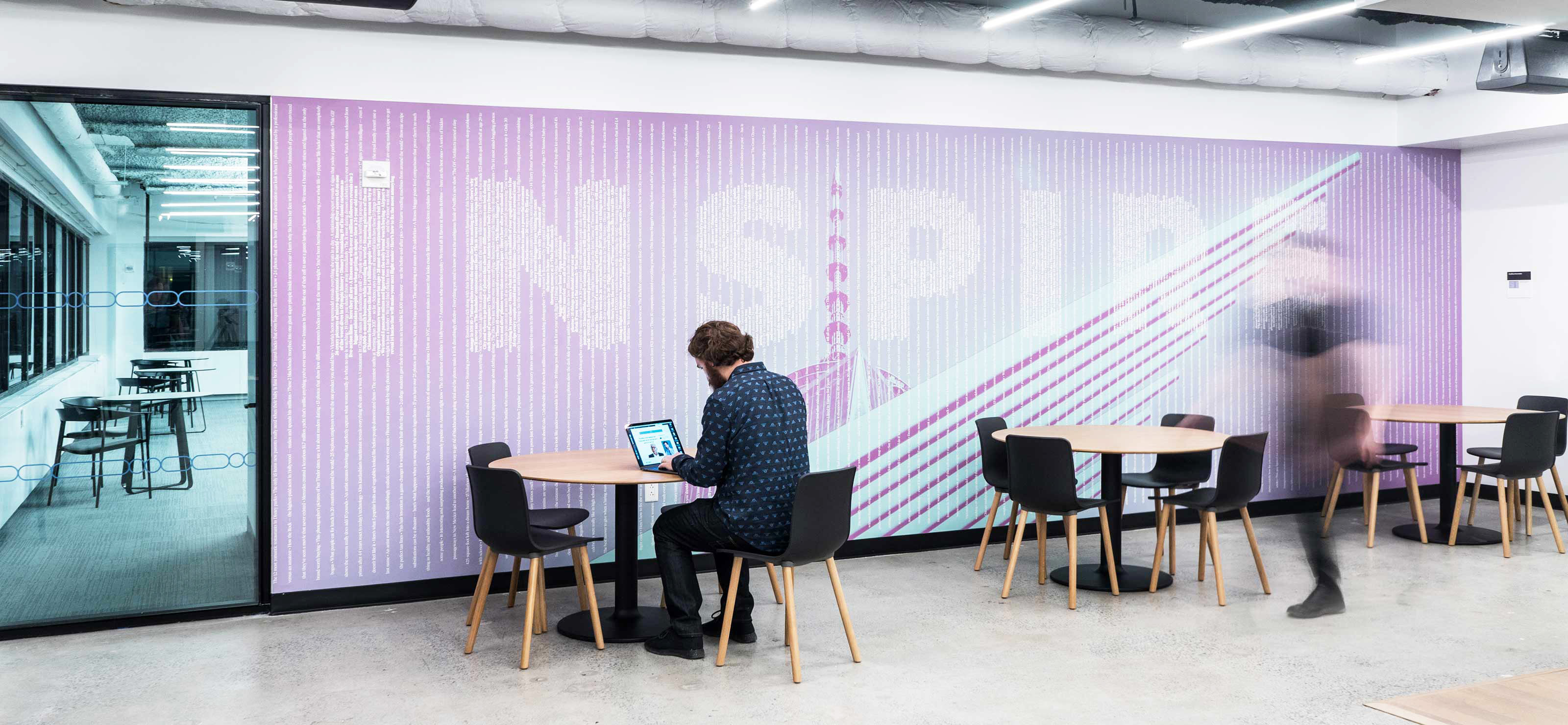 Business Insider
Proprietary Workplace
---
Marking their 10th anniversary with a rebranding to Insider Inc, media companies Business Insider and Insider relocated to a new global headquarters in Manhattan's Financial District. We designed their new workplace graphics to abstractly highlight their growing influence in business and lifestyle media.
The office design leverages Insider's proprietary readership data, including analytics from their most viewed articles and videos. This data was transformed into abstract infographics, serving as the design element for conference room privacy. Through this, the space narrates Insider Inc's story, using their own data to celebrate their most influential articles and videos.
Rather than making explicit references, the design abstracts the data to ensure a timeless appeal. This approach encapsulates Insider Inc's dynamic evolution without dating the space, providing an enduring representation of their brand and influence.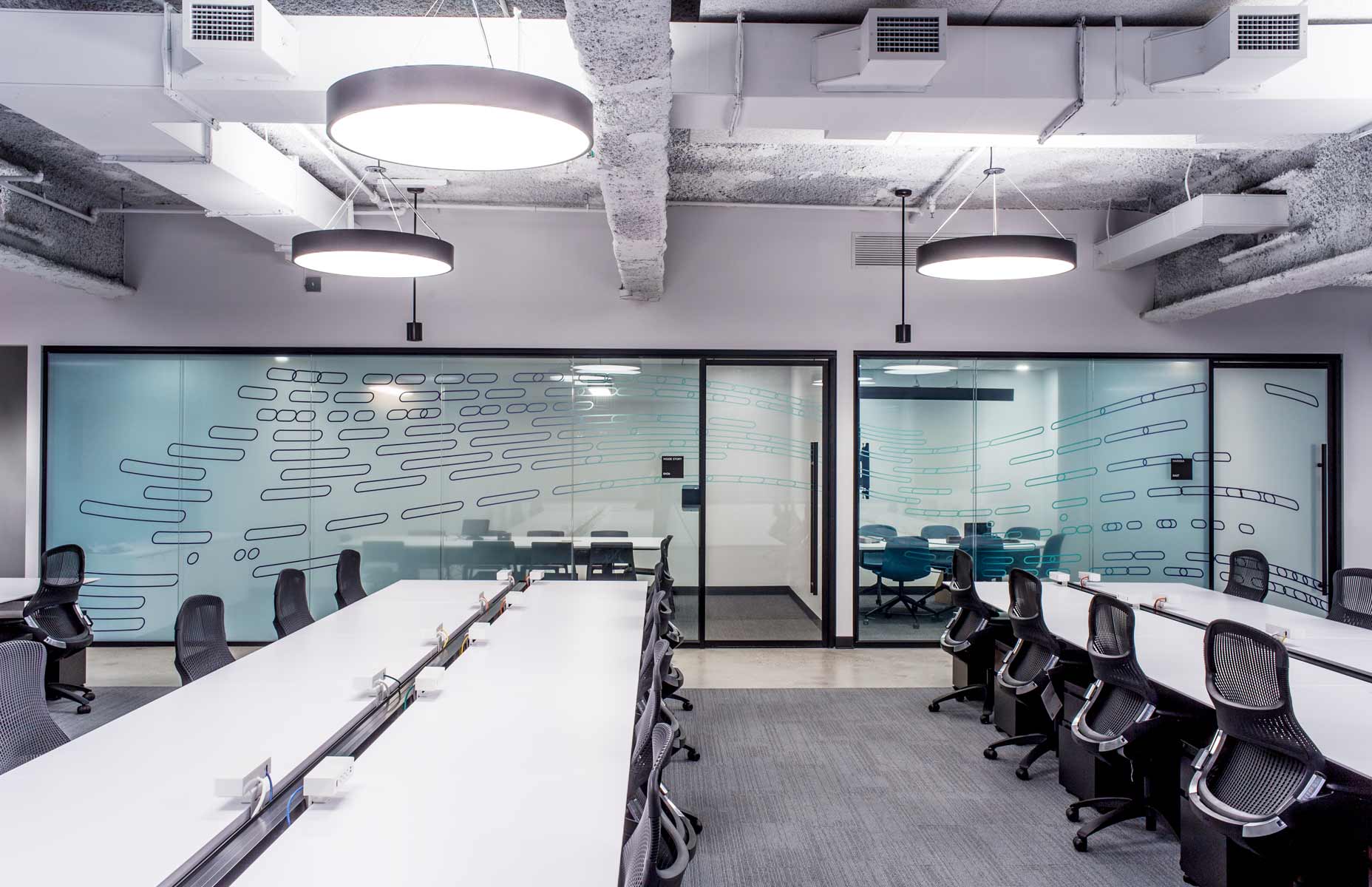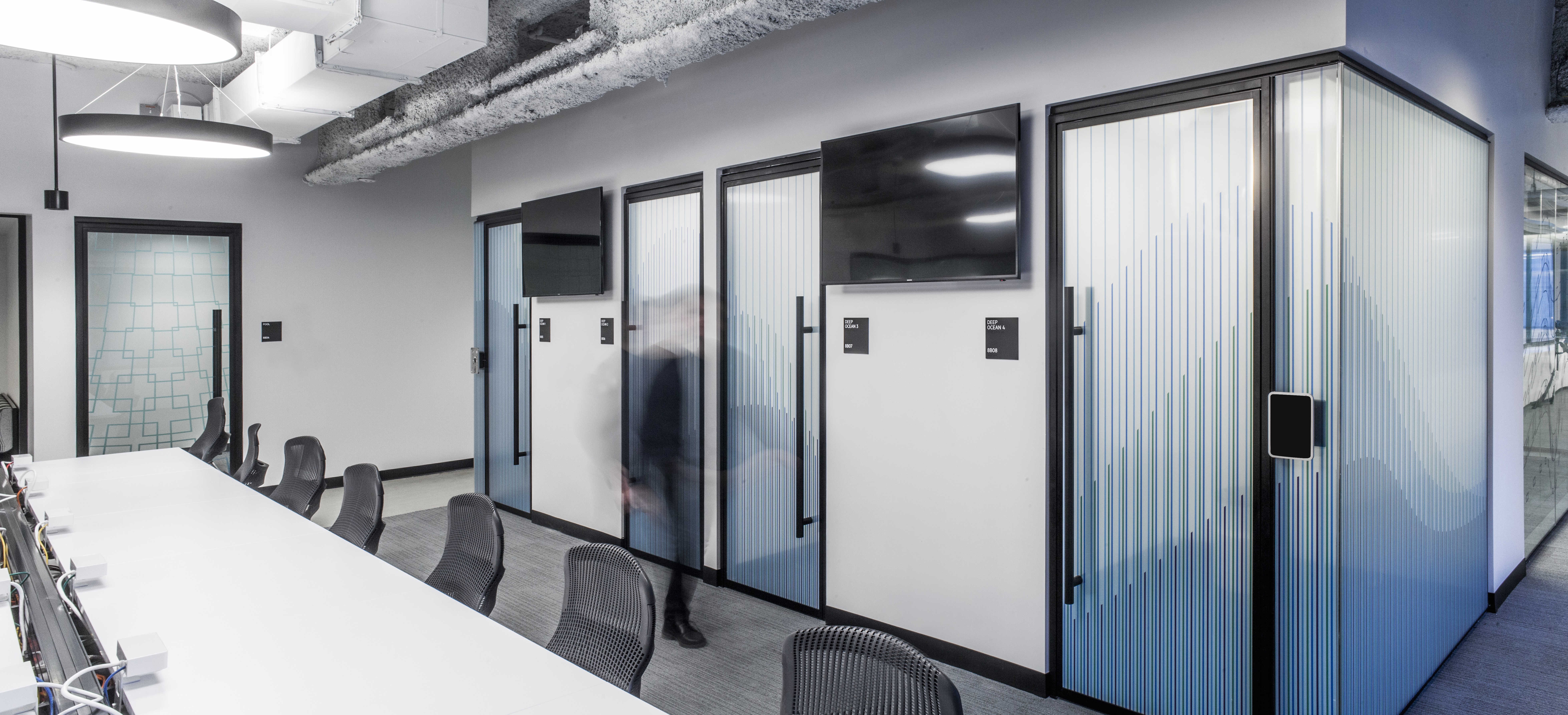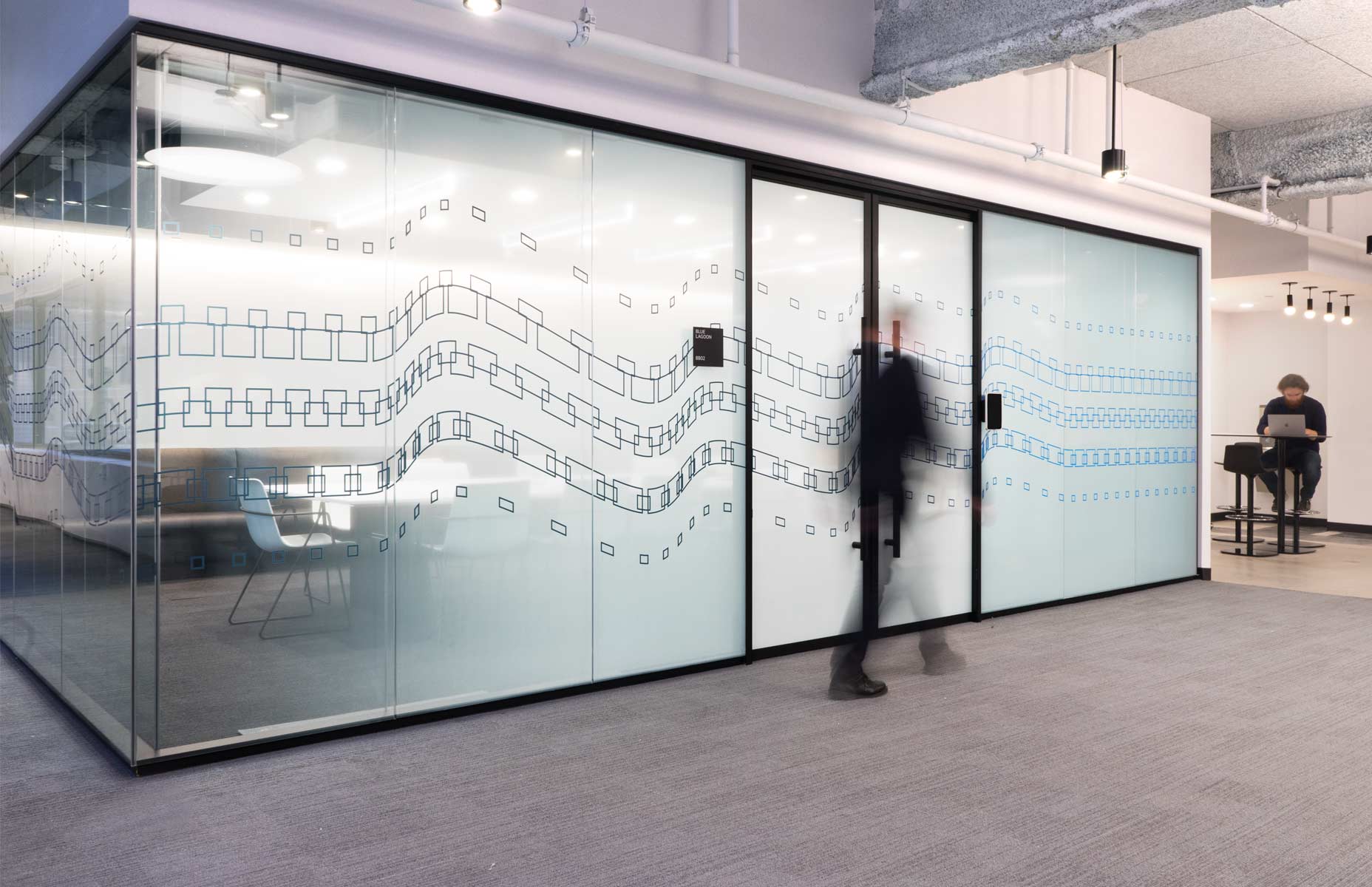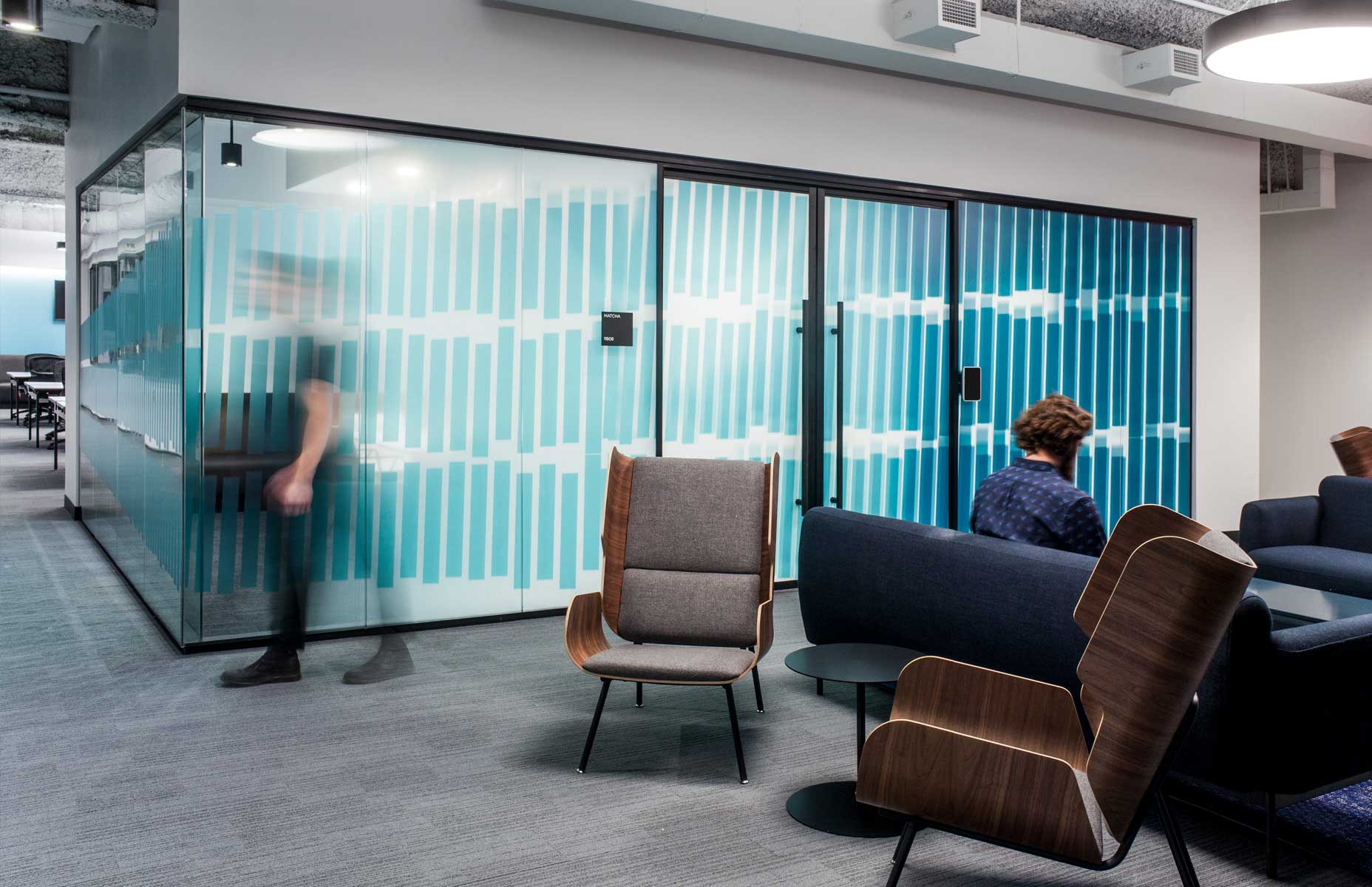 A simple wayfinding system guides employees to high-traffic destinations.
The typographic wallpapers are designed using hundreds of Business Insider article titles so employees could find their articles featured in their workplace.
An installation in their main corridor features international locations and the year they were founded, on the backside of each fin is the title of that locations most read article.