Our studio cultivates an environment of opportunity where everyone can grow individually and as a team.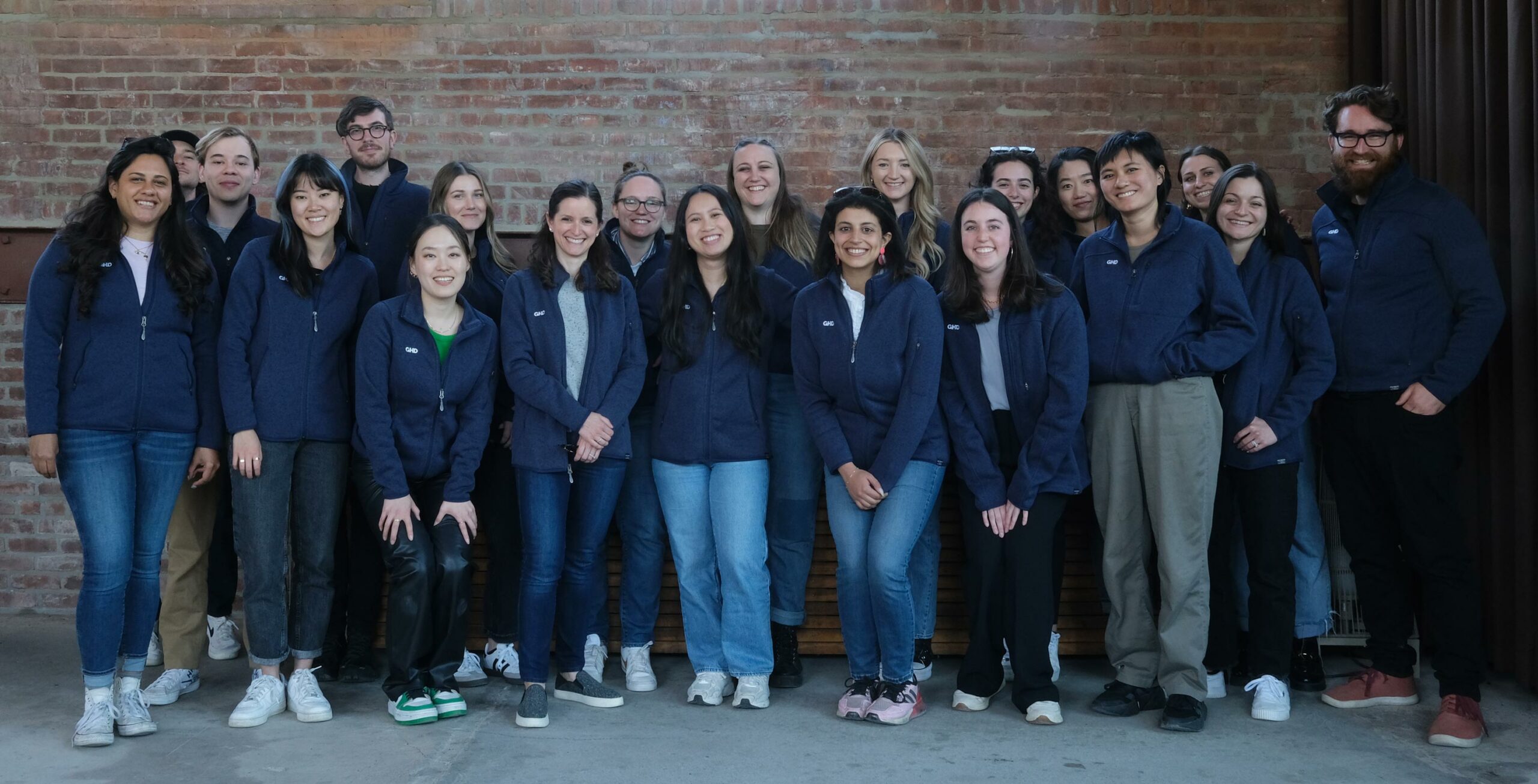 Studio Culture
Collaboration is fundamental to the method in which we work. Each and every voice is valued in our studio. Actively listening, giving constructive feedback, and challenging each other are integral to our design process, allowing us to successfully realize an effective and shared vision.
Over the years, we've built a reputation as leaders in the design field and advocates for the impact design has on our everyday lives. We hold ourselves and each other to a high standard of design quality through an immersive collaborative process on every project we undertake. While supporting and encouraging each other, with mutual trust and respect, we foster professional growth across our studio.
While we take our work seriously, we are passionate about what we do and have fun throughout the process! Whether engaged in rigorous design or a team activity, our mix of focus and fun is a large part of what defines our unique team at GHD.
Retirement
We offer and encourage participation in our 401k plan, which has a 25% employer match.
Health Insurance
We pay 60% of the GHD-sponsored medical, dental, and vision insurance plans.
Flexible Schedule
We follow a hybrid in-office/WFH schedule and allow for "work-from-anywhere" weeks.
Parental Leave
We provide 12 weeks of fully paid parental leave for all full time employees.
Early Closings
We have "Summer Fridays" and close the office early on Fridays preceding major holidays.
PTO
We provide generous vacation time in addition to paid sick leave.
Learning Stipend
We financially support continuing education, lectures, workshops, and professional development opportunities.
Annual Retreat
We celebrate our team with an annual overnight retreat and organize team events throughout the year.