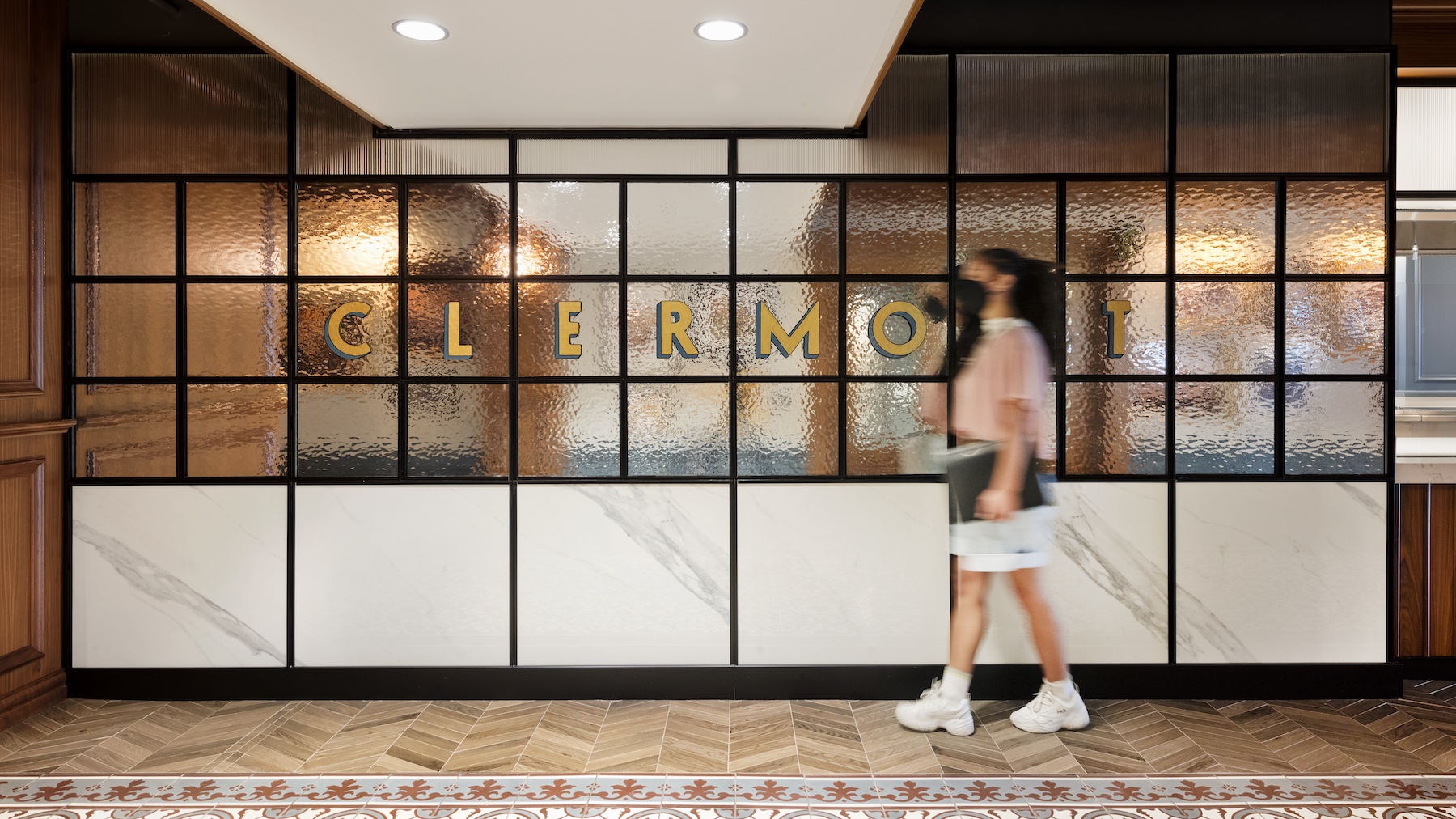 New York Tech Client
Clermont Café
---
Clermont is an upscale French bistro located within our New York Tech Client's workplace. We thoughtfully named the café after the pioneering commercial steamboat, Clermont, that once navigated the New York rivers from New York City to Albany.
The hand painted entry signage, which lives on glass doors as well as a textured mirror finished wall, sets the tone for a unique atmosphere. The focal point of the café features a curated gallery wall of bread imagery in illustrated, photographed, and painted applications..
In a personal nod to both culinary artistry and teamwork, the gallery wall includes bread baked by members of our project team.