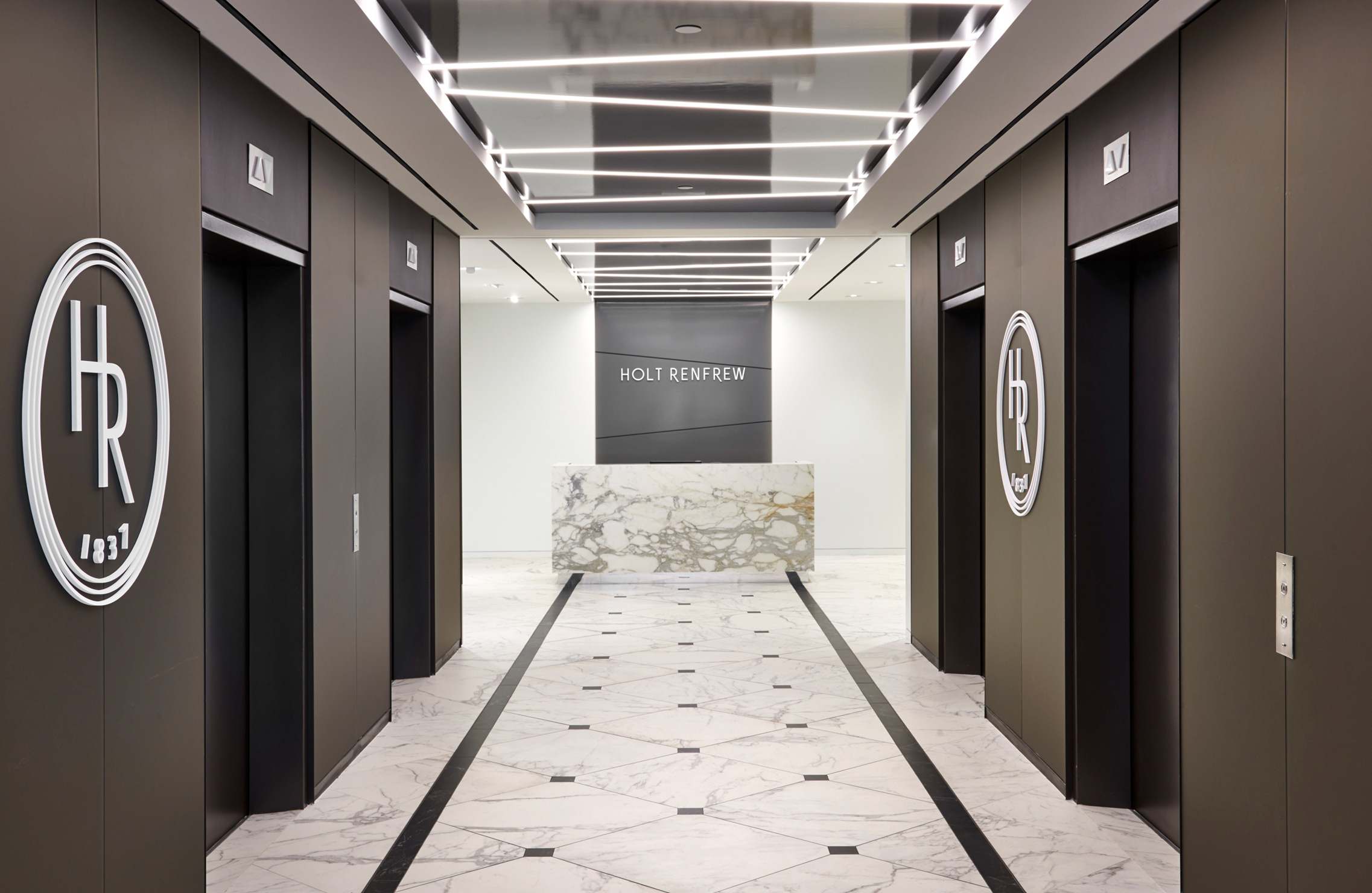 Holt Renfrew
Toronto Headquarters
---
The heritage and fashion-forward philosophy of Canadian luxury retailer, Holt Renfrew, led the way in our design for their Toronto headquarters. The workplace branding leverages the rich archives of Holt Renfrew, encapsulating the brand's timeless appeal in a contemporary setting.
Patterns derived from Holt Renfrew's fashion photography archive were designed for the glass conference rooms, serving a dual purpose of infusing style and history into the office while also ensuring meeting privacy. Placemaking was a key consideration, so each floor was assigned a distinct color palette. Historic typography from the archive were incorporated into the design to make the office uniquely Holt Renfrew.
Pulling upon Holt Renfrew's rich bespoke architectural history, rear-illuminated screen walls on each floor pay homage to each of Holt Renfrew's store locations, providing an architectural narrative that creates a direct connection between the headquarters and the stores.