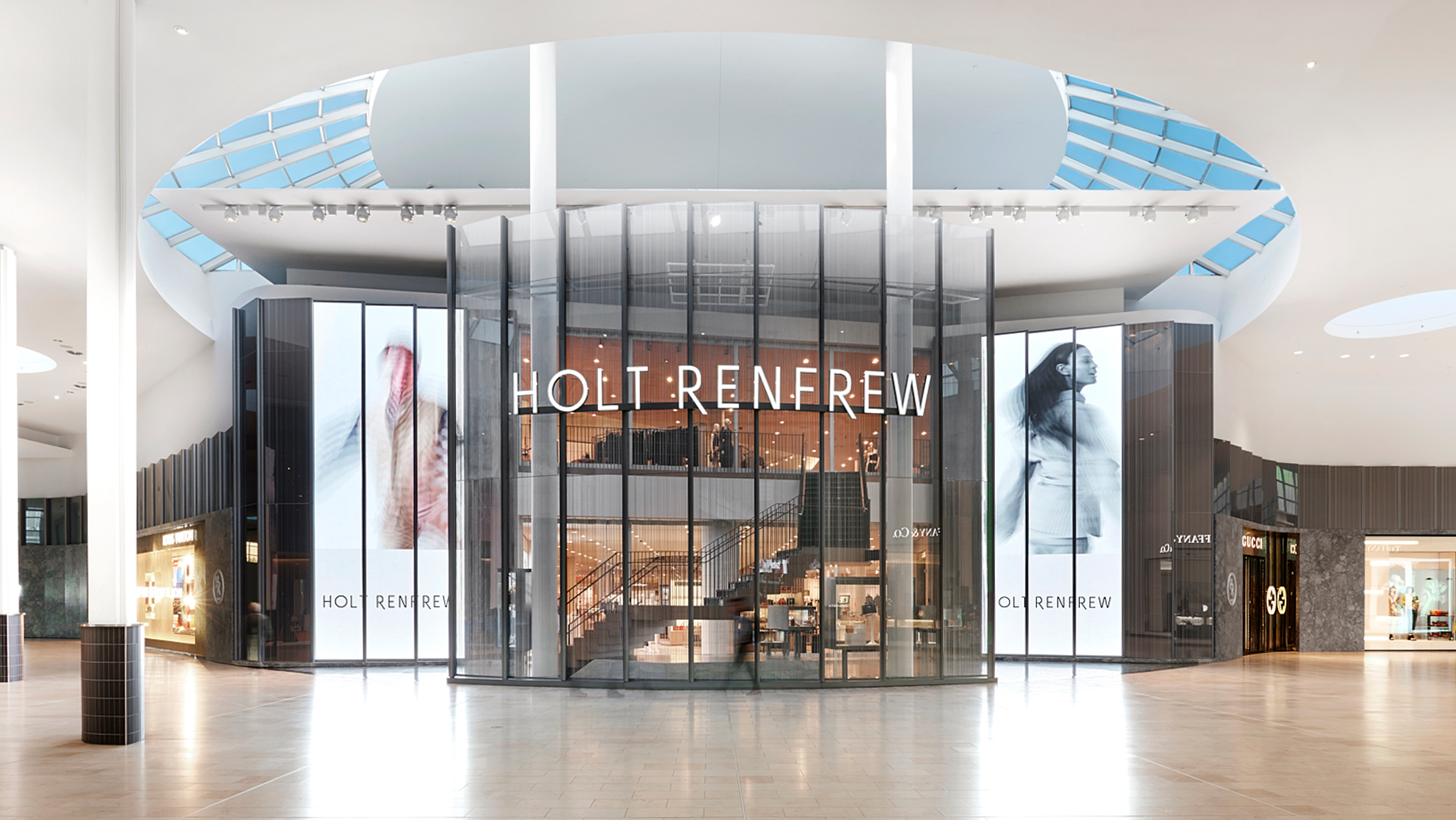 Holt Renfrew | Yorkdale
Luxury Retailer In-Store Branding
---
Working alongside a team of architects and store planning experts, we helped orchestrate the in-store brand relaunch of iconic luxury retailer, Holt Renfrew, across its prestigious flagship stores throughout major Canadian urban centers.
This multi-year rebranding endeavor encompassed a comprehensive overhaul, extending to both the exterior and interior elements, including sophisticated signage and wayfinding systems. The first store roll out at Yorkdale set the tone for what would become a transformative rebranding experience across four distinct locations. This endeavor seamlessly embraced a mix of existing establishments and newly constructed stores.
Holt Renfrew, with its reputation as Canada's Designer Fashion, Beauty & Lifestyle Retailer, stands as a emblem of luxury and sophistication. The design effort was bigger than a rebrand. It was a mission to honor their legacy and streamline it, ensuring a brand that continues to captivate the hearts of Canadian shoppers for years to come.