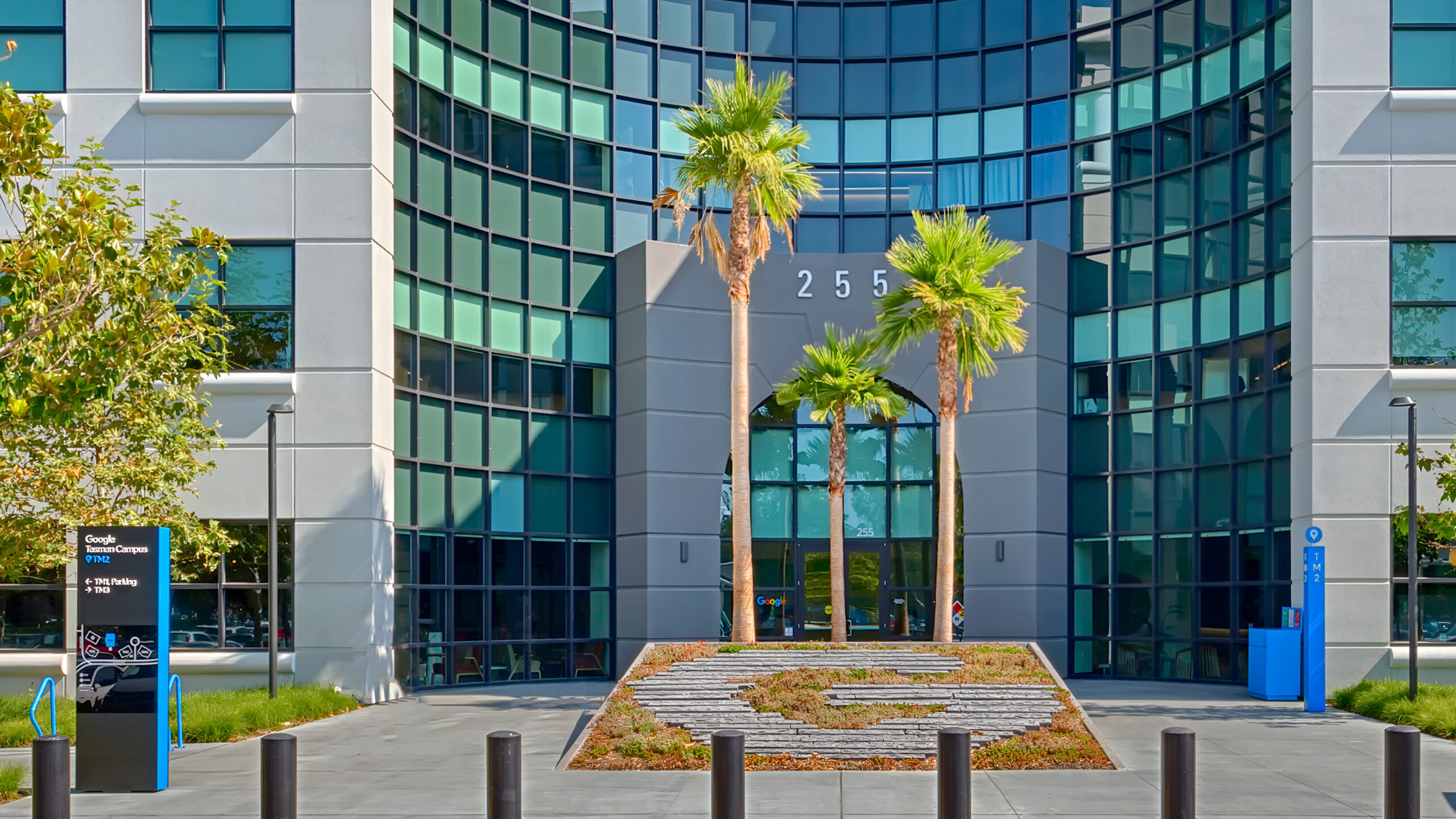 California Tech Client
Tasman Exterior Signage
---
In San Jose, California, we designed a campus for 2800 employees across three buildings, totaling 553,000 square feet. The interiors of each building represents San Jose's diverse architecture and is assigned with a unique color giving them a distinct identity that is then carried throughout the exterior wayfinding system. The design approach creates continuity between the buildings' interiors and the exterior campus.
Colors, harmonizing with each building's hue, permeate the system, creating unity. Black and white signage serves as universal markers, guiding users throughout the campus with an intuitive wayfinding system, enriching the experience for all.
The system features pillar-style signs and maps at crucial decision points. Location markers for Parking, Bus Stops, Ride Share Meets, and Main entrances were included and have a playful design with iconographic tops that spin in the wind.
Each building has an entrance arch designed to welcome pedestrians and reflect the architecture of the building façades.