285 Tasman
San Jose Bohemian Eclectic
---
285 Tasman is one of three buildings located within a 674,000 square foot tech campus in San Jose, California. We embraced a Bohemian Eclectic theme with a warm color palette and red overtones. The graphic style thoughtfully showcases the architect's core design themes by celebrating diverse textures, fabrics, and organic elements while emphasizing layering and handmade items, creating a visually compelling and rich design.
The graphic content tells abstract and layered stories that pay homage to San Jose attractions, businesses, and icons. The narratives draw from the local culture and music, with the intention of loosely relating it back to the architect's design themes.
Quiet spaces throughout the workplace showcase distinct architectural styles, ranging from bursts of color to black and white elegance. The visual language creates a placemaking moment for users to choose which environment best suits their mood.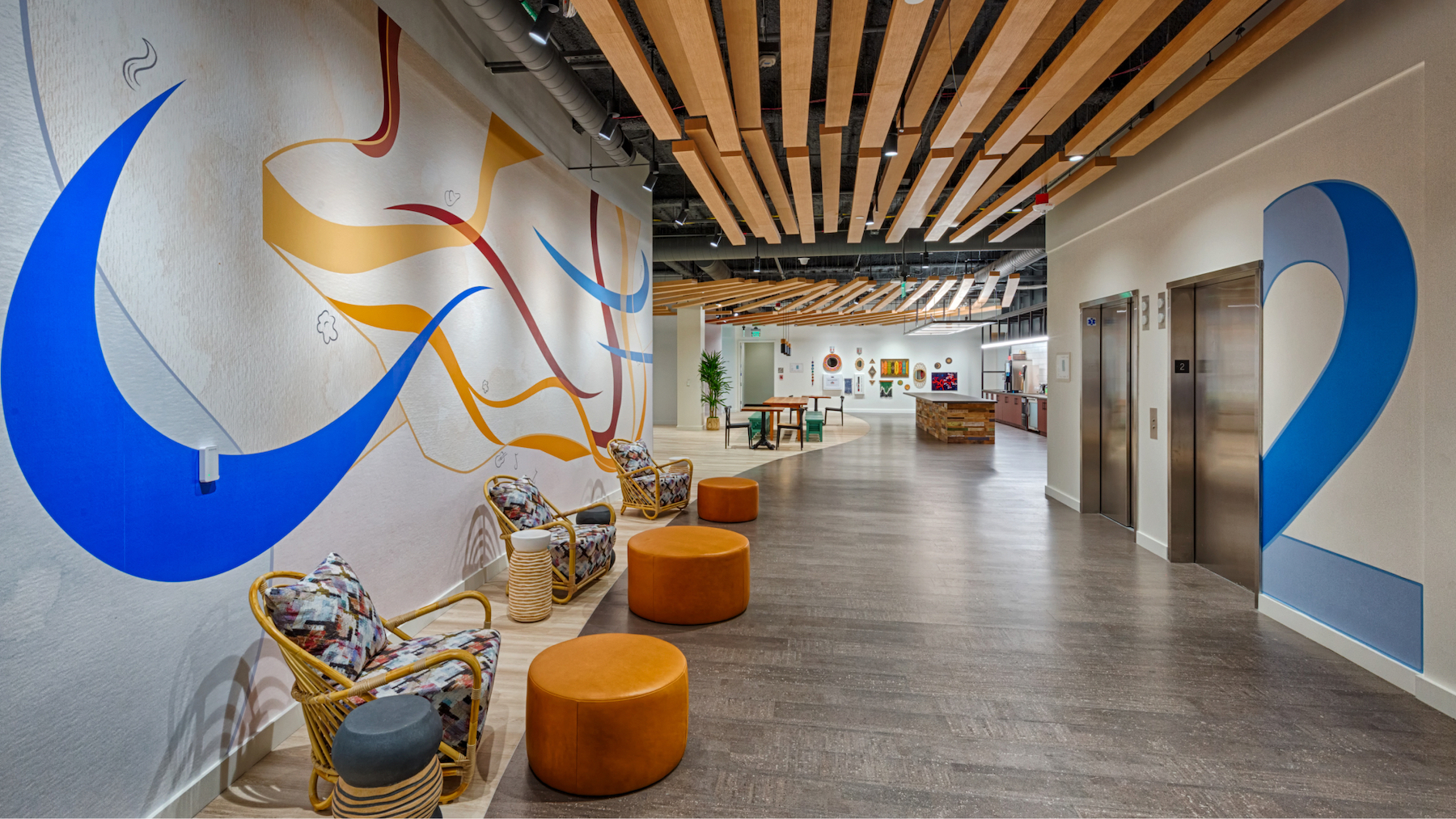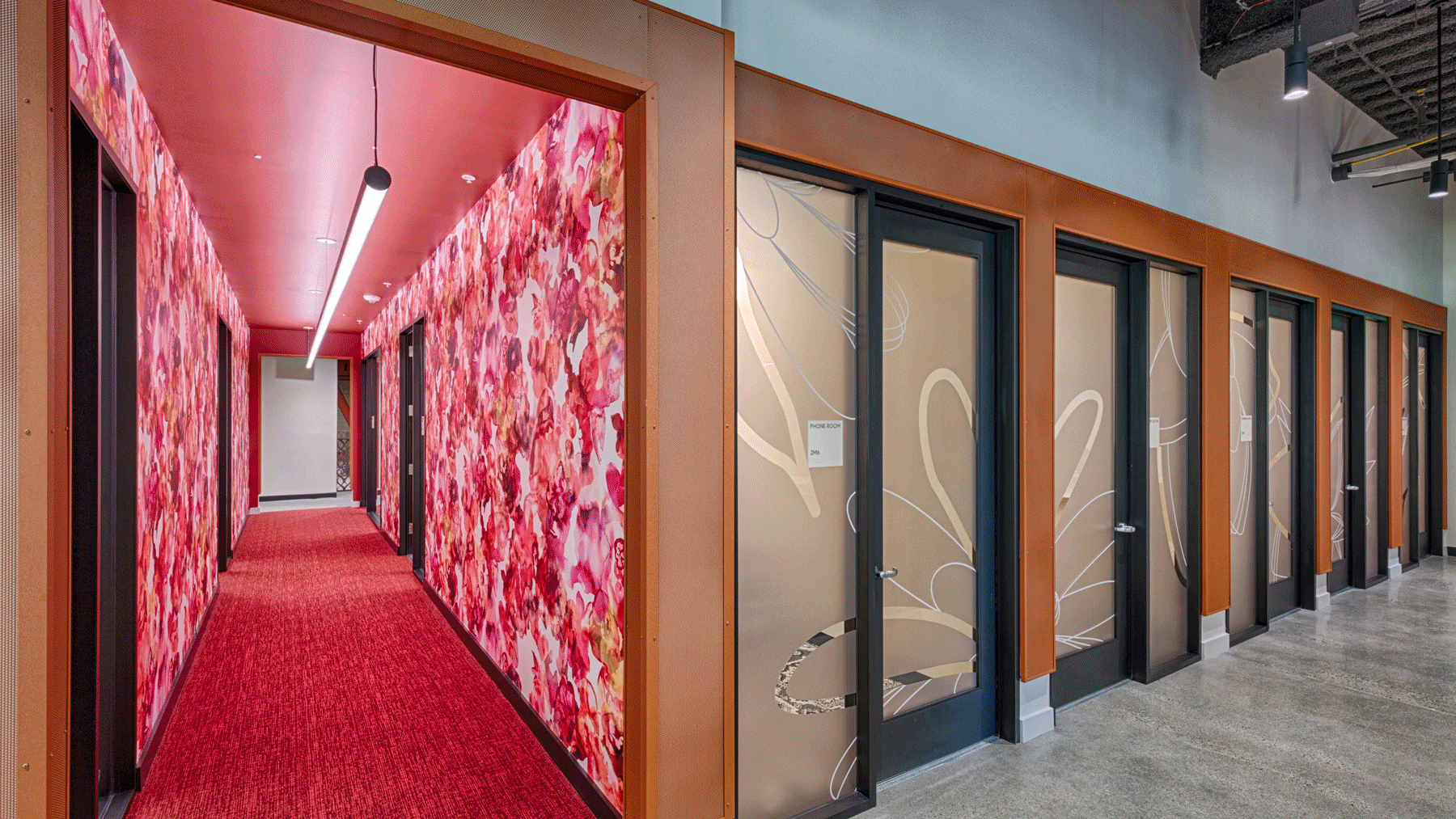 There are two libraries with contrasting architectural elements housed within the building. One library's style is a nod to Roy Lichtenstein's work while the other is a reference to the iconic Winchester Mansion in San Jose. The Winchester Mansion is an architectural wonder—filled with stairs that lead no where, beautiful stain glass windows, changing wallpapers and ornate accents, and rooms with no floors.