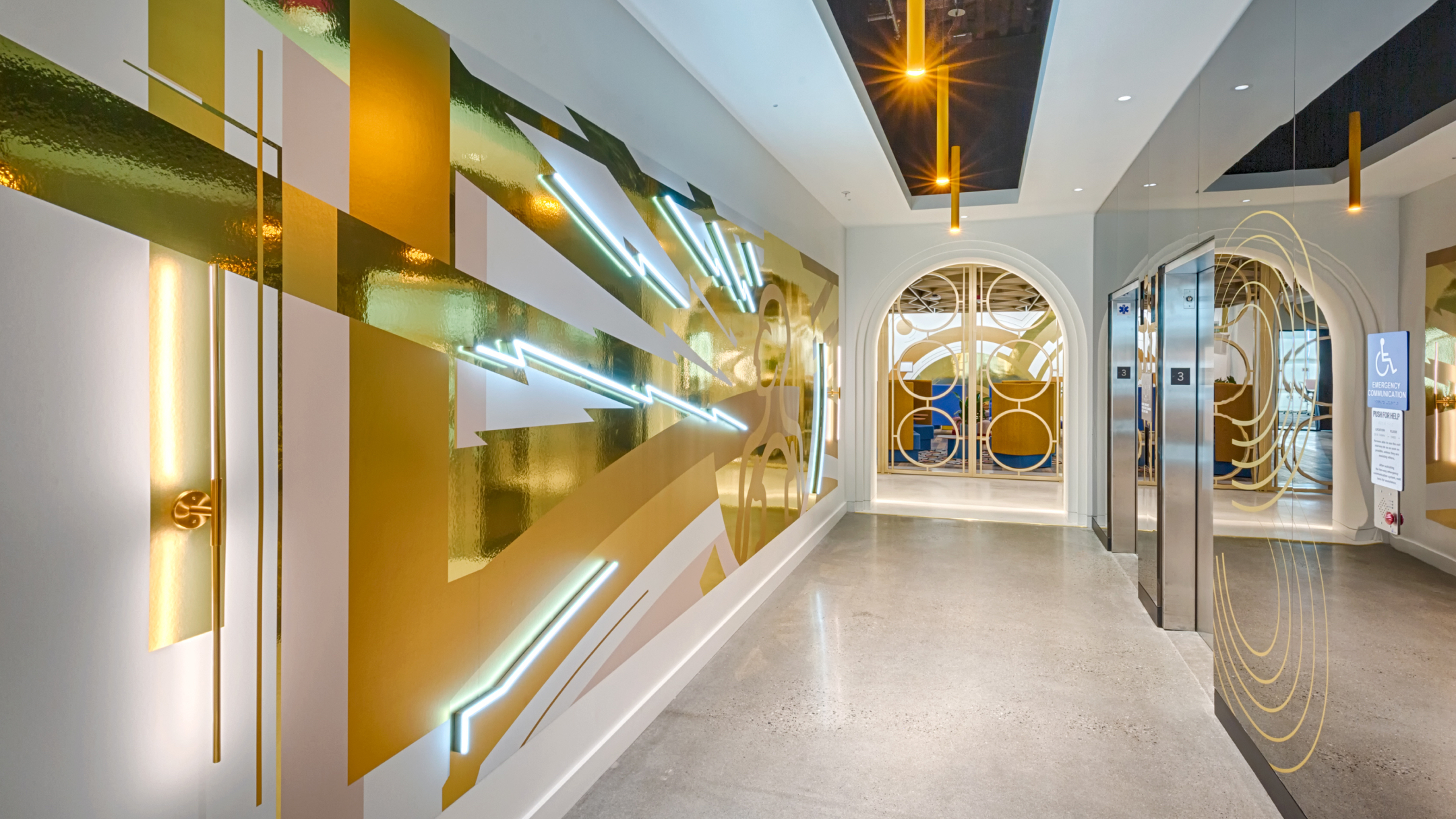 225 Tasman
San Jose Art Deco
---
225 Tasman, located within a three-building, 674,000 square foot campus in San Jose, California, showcases the opulence of the Art Deco era. Our design approach leaned on the use of metallic materials, elegant lines, intricate patterns, and de Gournay style wallpaper to create a sense of timeless glamour.
The graphic narrative throughout the space celebrates local San Jose attractions, businesses, and icons, as well as the Art Deco-style buildings for which San Jose is famous.
The Film Noir library—one of several libraries housed within the building— transports users into a world inspired by film noir and graphic novels. The library features oversized depictions of comic book scenes as well as painted lamp posts, benches, and a life-sized marquee with functional and changeable messaging.
The powerful graphic language immerses users, transporting them on a journey that celebrates the past while embracing the present and local flavor.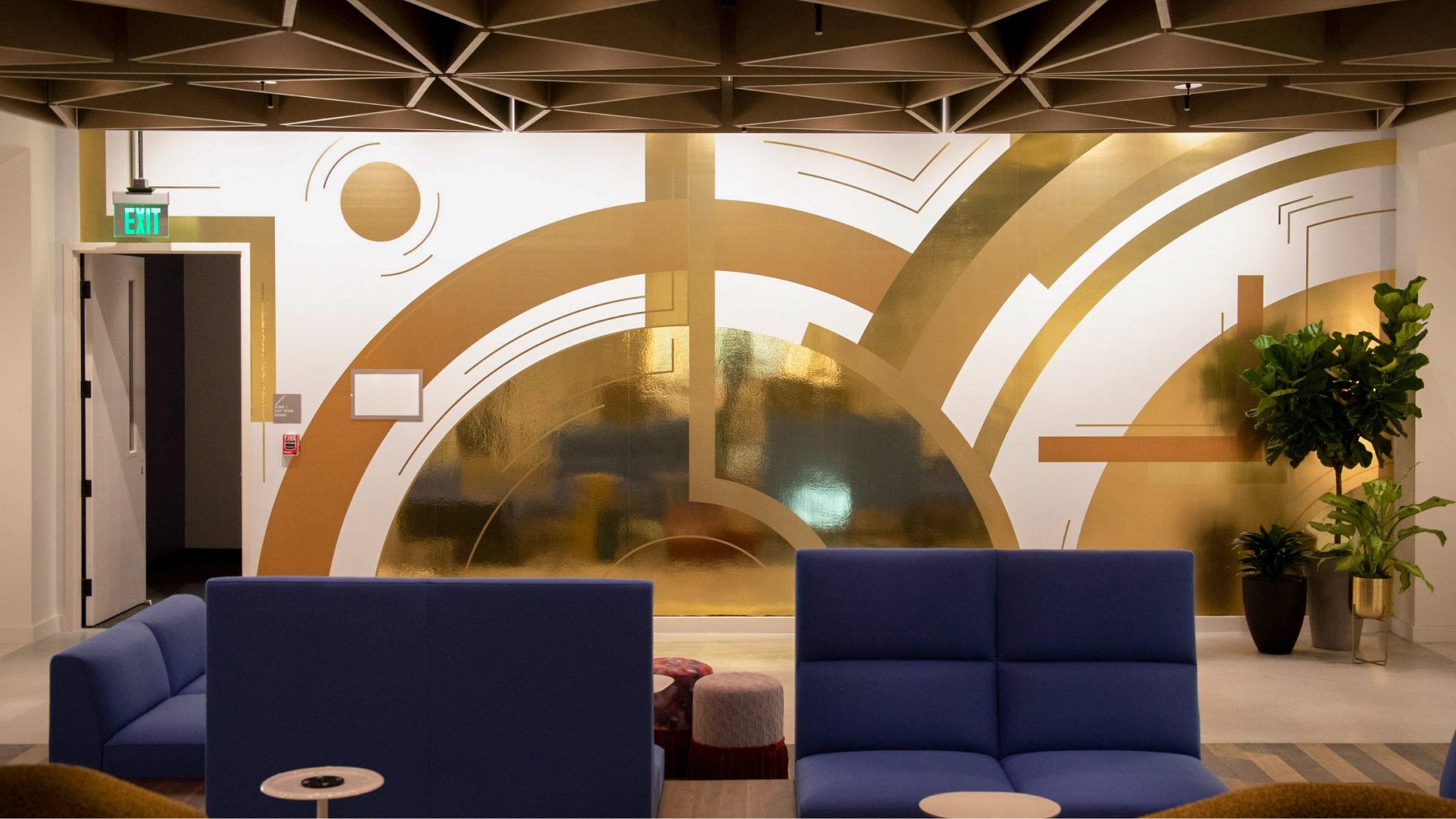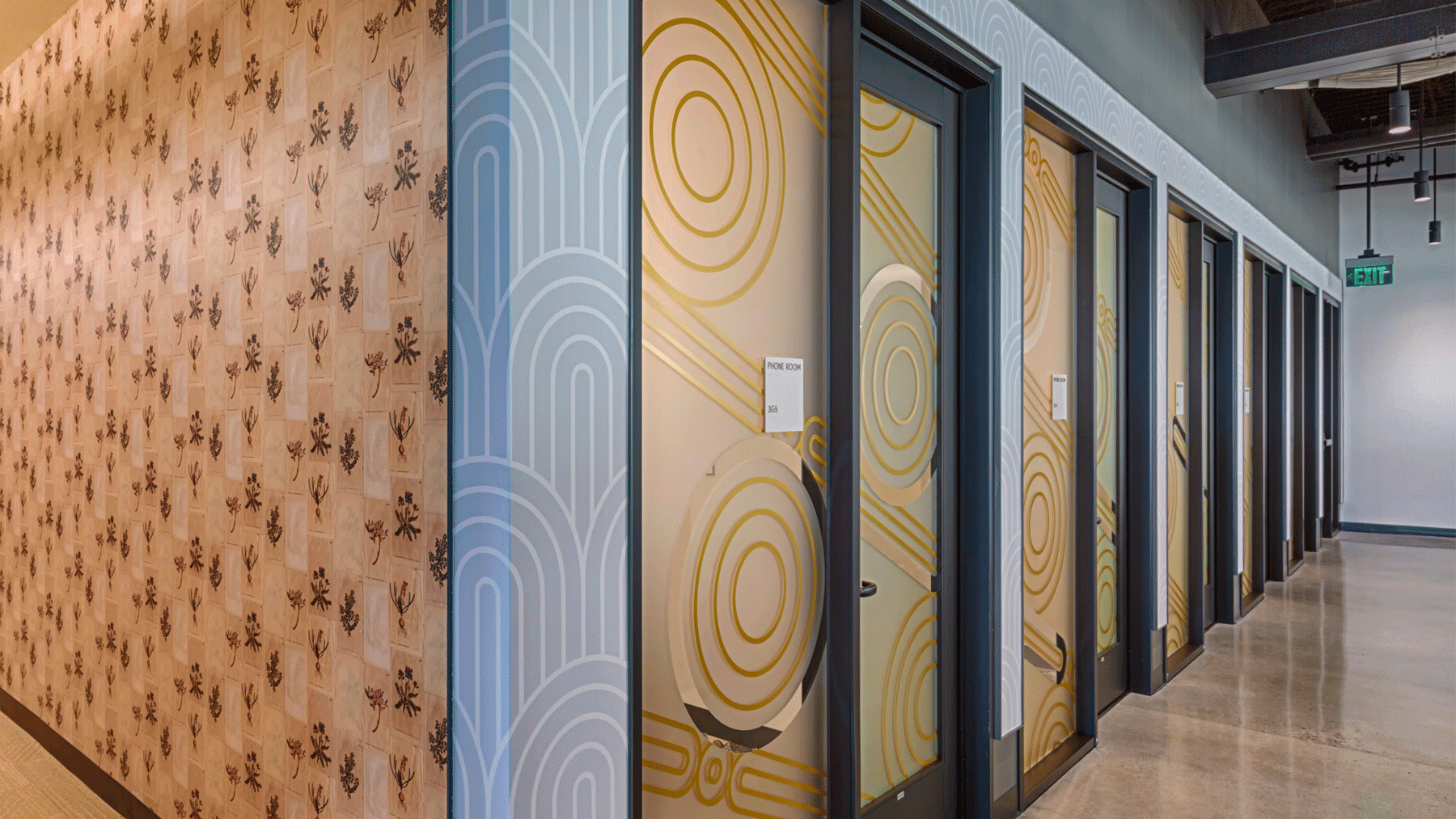 Custom de Gournay style wallpaper, with a deep and luxurious color palette, celebrates the local San Jose culture.
The Fitness Center showcases abstracted dumbbells and barbells, combining functionality with artistry.
The Streamline Library pays homage to the Streamline architectural style as well as vintage travel posters. Custom posters highlight modes of transportation in modern-day San Jose, seamlessly blending the grandeur of Art Deco with the essence of San Jose.