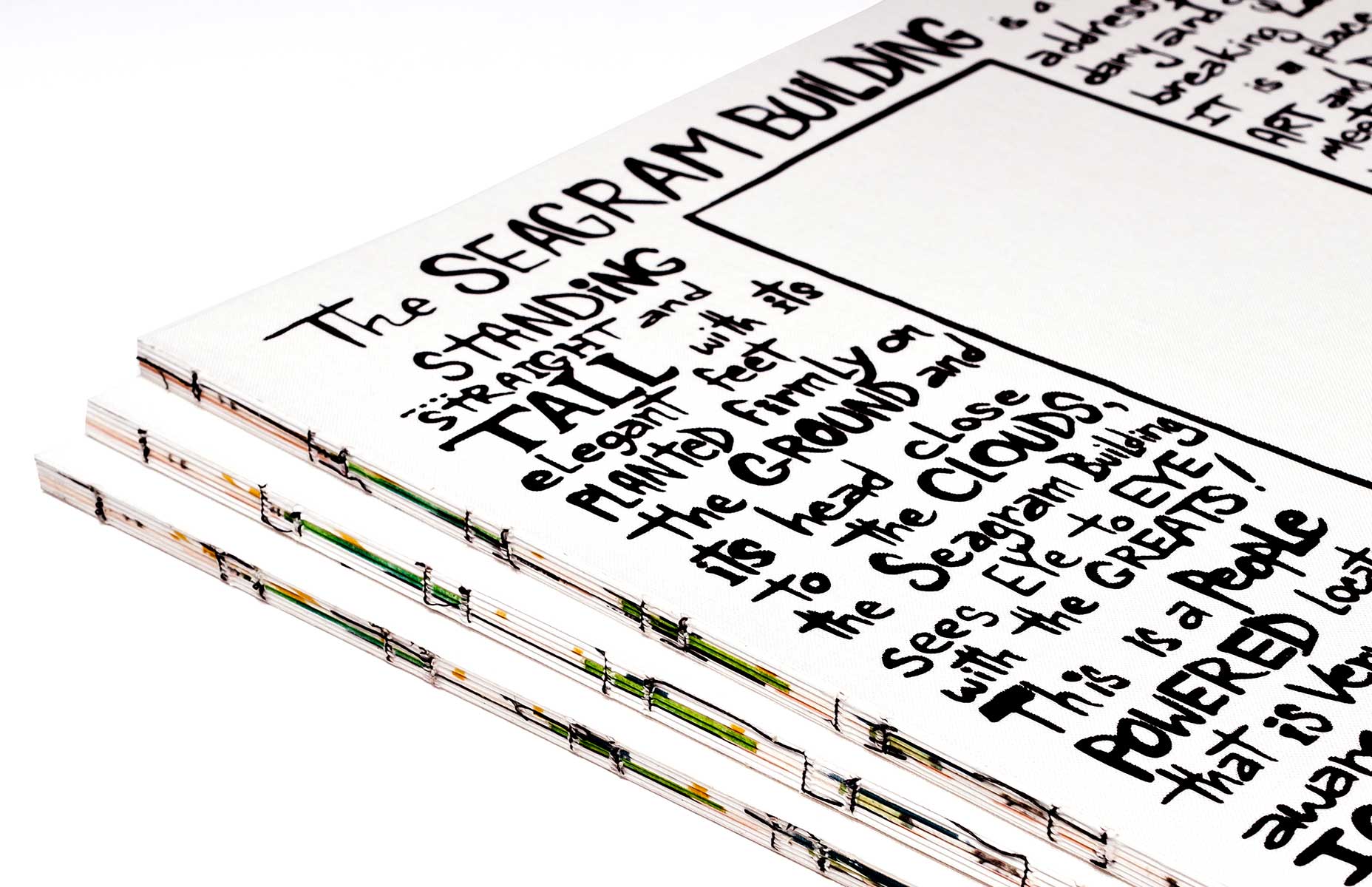 Seagram Building
Ruben Toledo
---
We commissioned the artist and illustrator Ruben Toledo to create a series of free-flowing illustrations inspired by the Seagram Building's history and forward-looking future. Using Toledo's sketches and illustrations, our goal was to bring new life to Mies van der Rohe's architectural masterpiece at 375 Park Avenue.
We created a limited edition monograph in celebration of the Seagram Building's revitalization. The bright watercolors, deep lines, and poetic quality of Toledo's work weave the story about the building's history and legacy. This, combined with our layered design and compelling storytelling, set up the landmark building to attract a younger tenant profile.
Simultaneously, we launched a comprehensive and refreshing marketing campaign, including a series of direct mailers, emails, ads, and a dedicated website, to announce the Seagram Building's revival.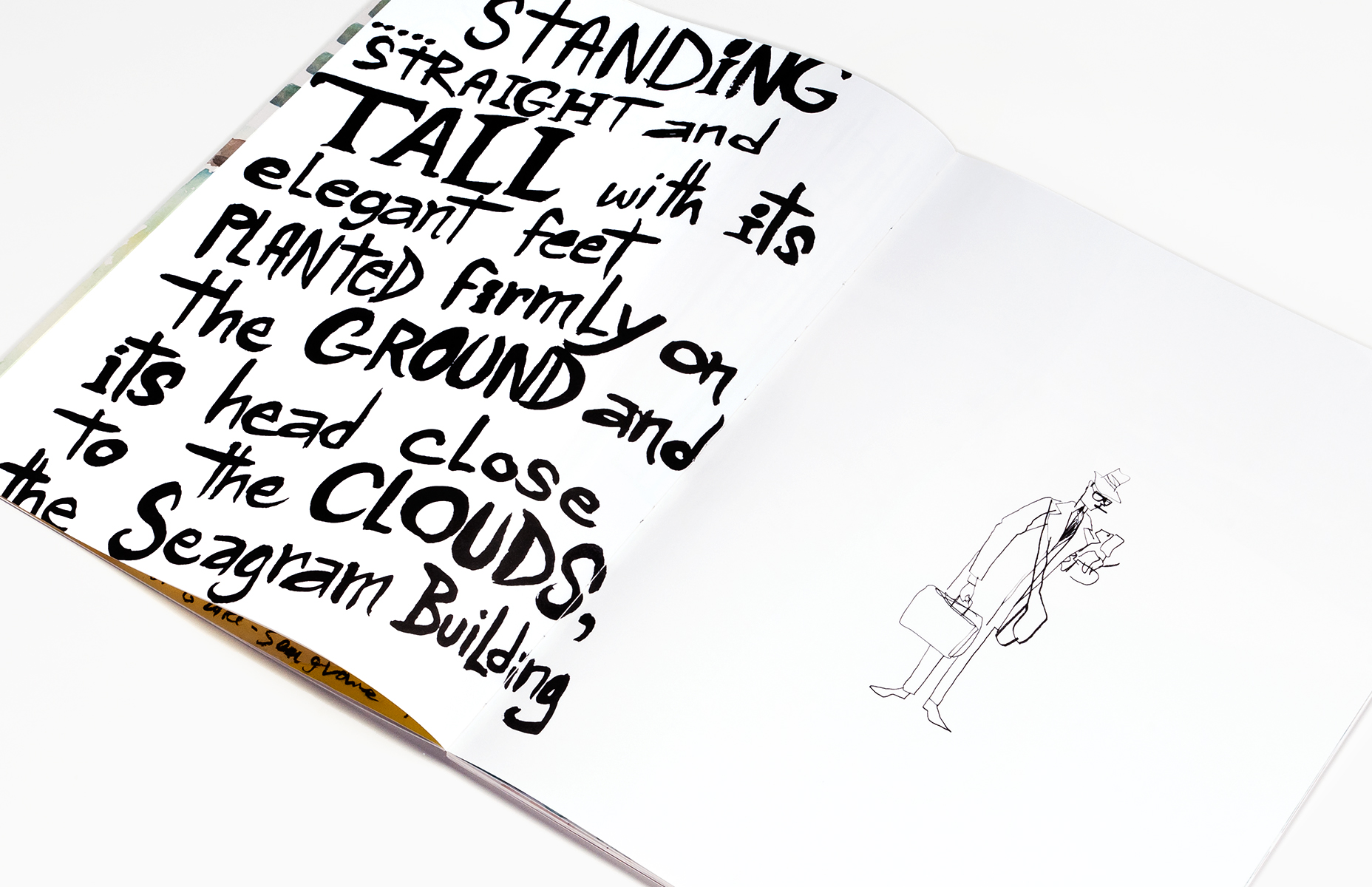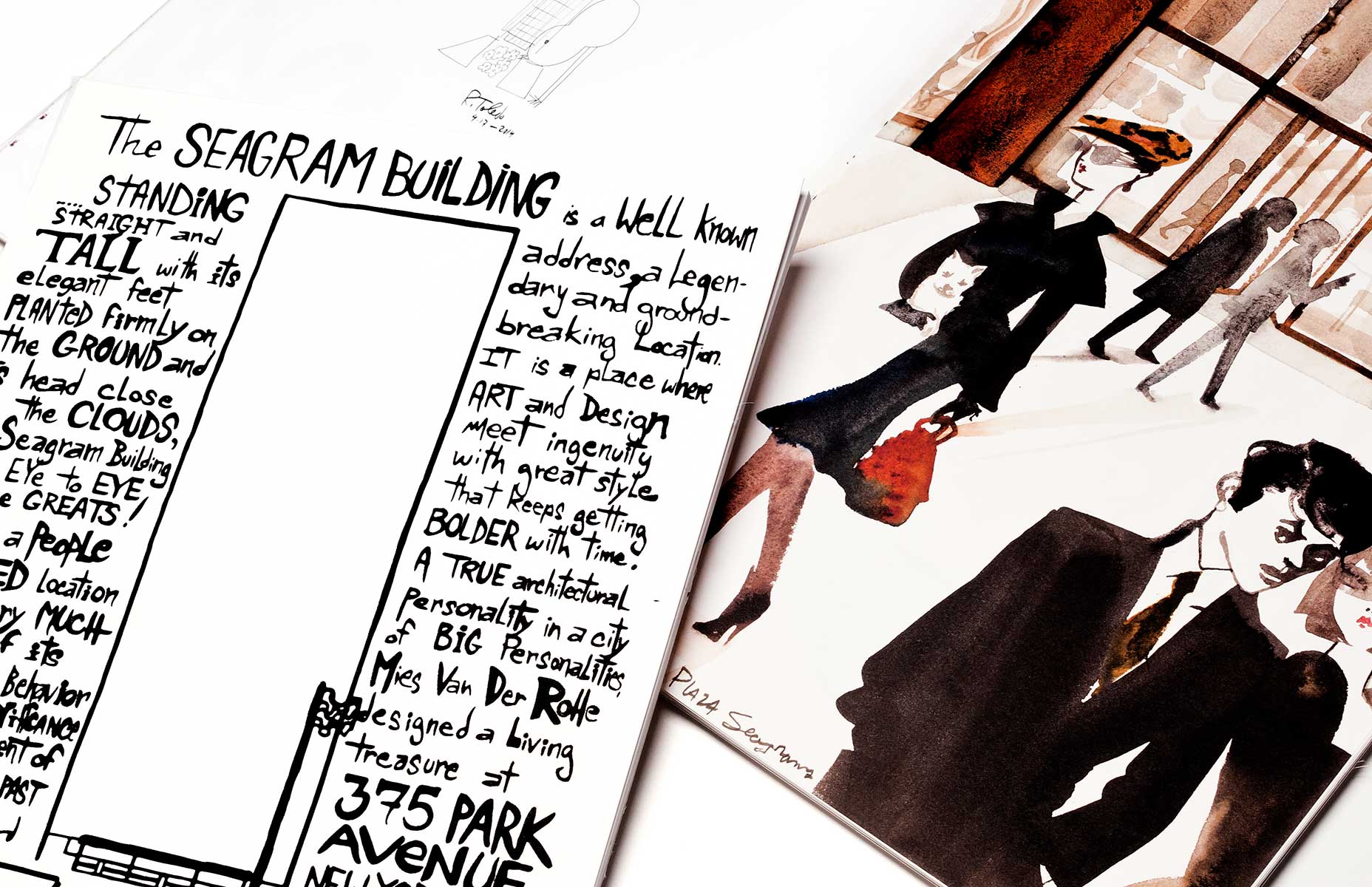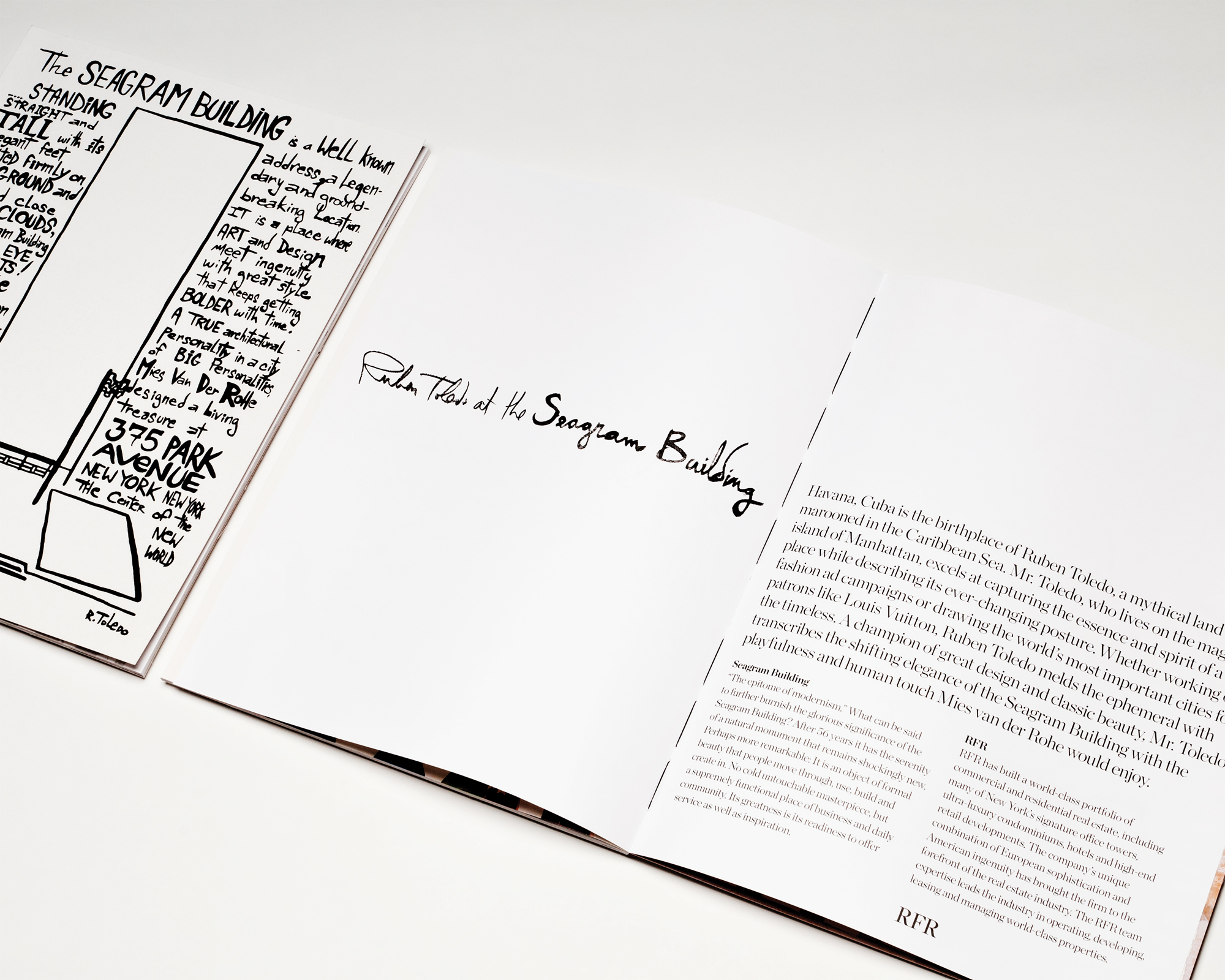 The limited edition monograph, which layers black and white poetic sketches with watercolor illustrations, is a tribute to the vitality of the Seagram Building, blending together design, art, and architecture.