ClearBridge
Stewardship Report 2023 Website
---
ClearBridge Investments, a renowned global equity manager specializing in ESG (Environmental, Social, and Governance) investing, commissioned us to design their annual stewardship report.
Recognizing the need to make this valuable information more accessible and digestible for a wider audience, our client sought to complement the print report with a dedicated website. This online platform distills the report's content, ensuring that the insights and knowledge it contains are readily available to a broader audience.
The website, like the print design, uses subtle blur effects that serve as a metaphorical lens, gradually revealing incremental moments that collectively form a larger message and thematic thread within each chapter.
View the full ClearBridge 2023 Stewardship Report website here.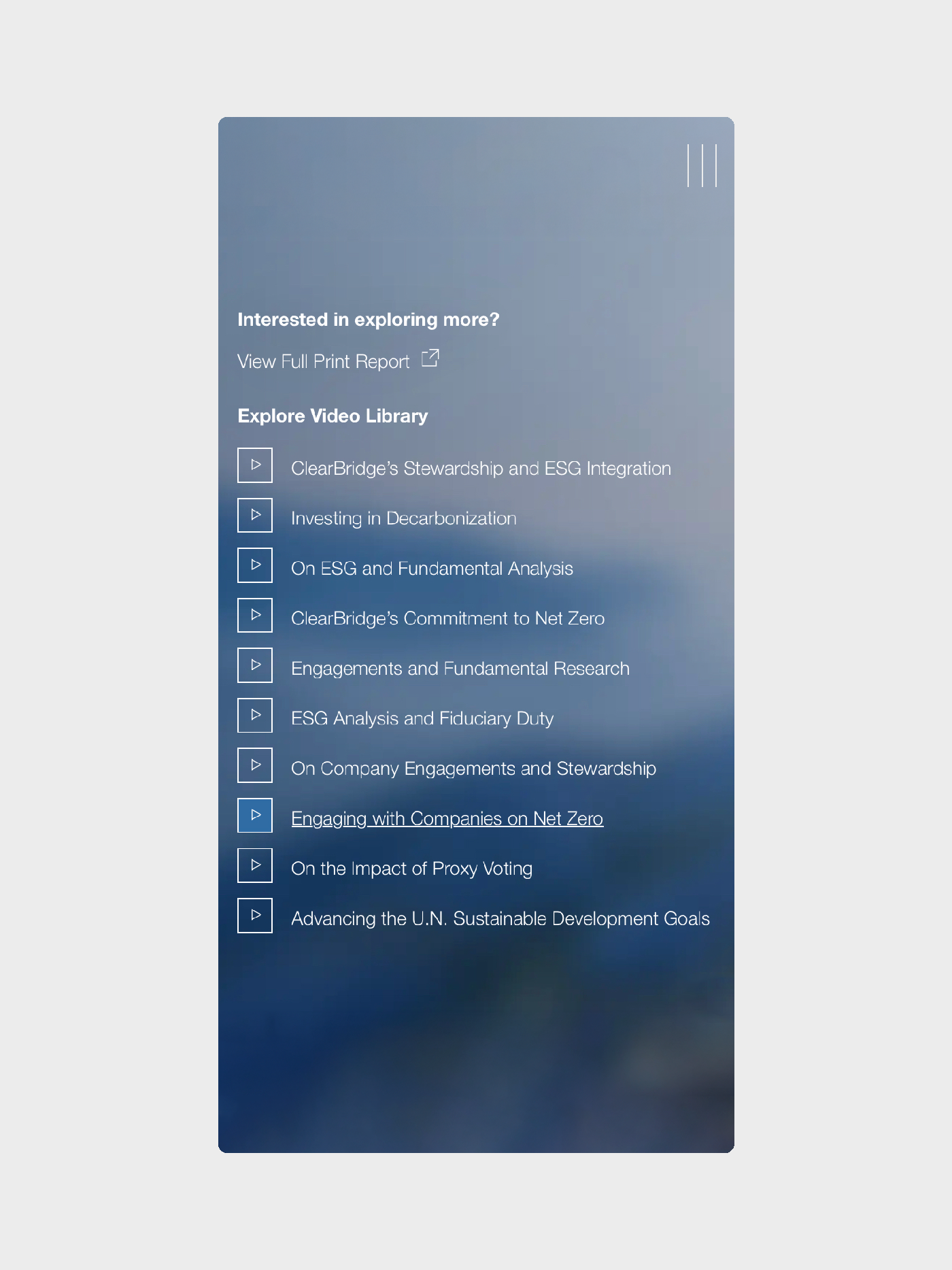 ClearBridge uses a proprietary materiality framework that identifies the key ESG considerations for each sector and subsector under analyst coverage. The framework focuses on the ESG issues that truly matter for each company.
An explore section for the U.N. Sustainable Development Goals allows users to discover more about ClearBridge's commitment to SDGs.