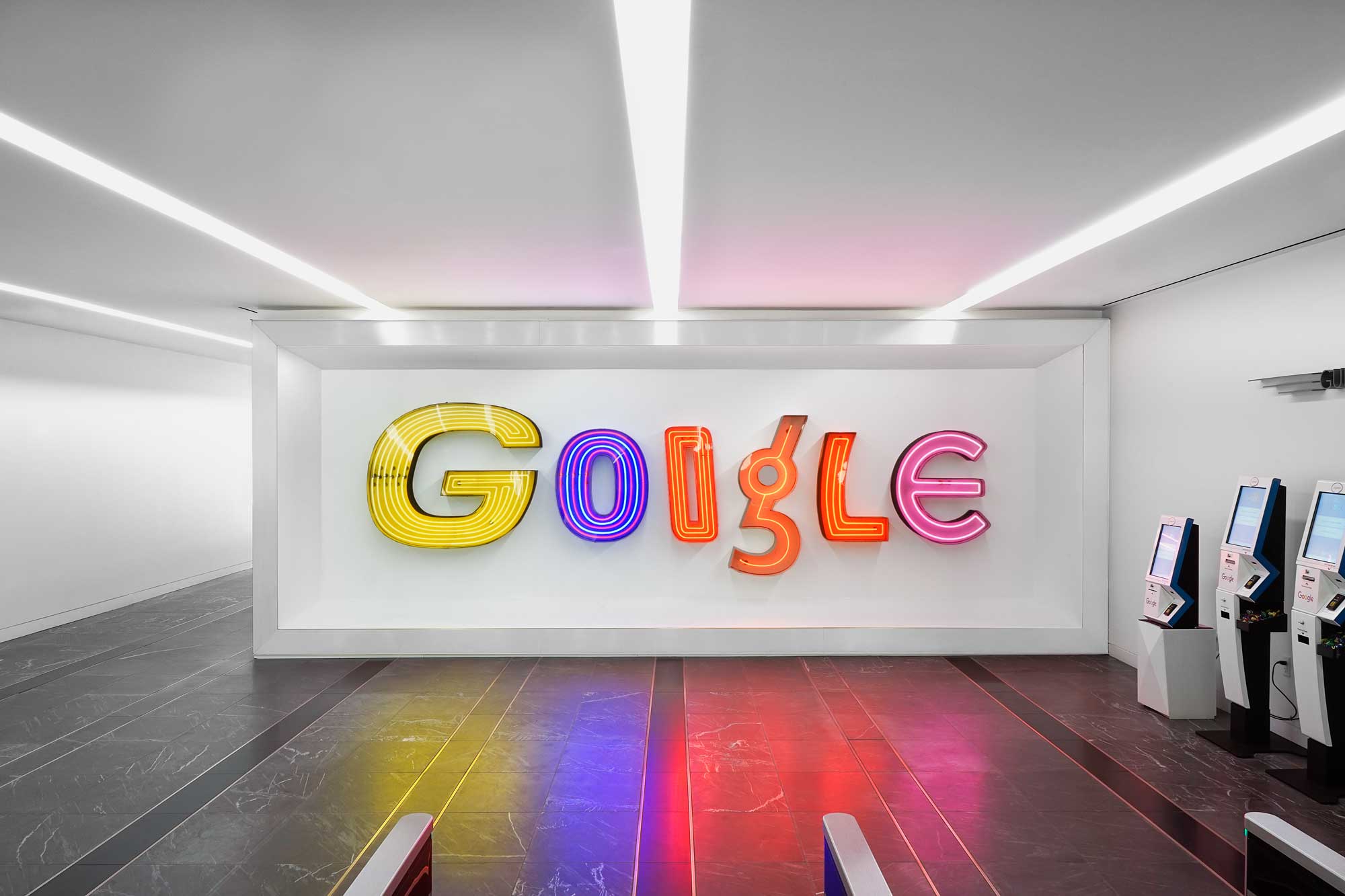 Google
New York City Doodle
---
Our client's dynamic identity provided latitude for a wide range of solutions for their New York City headquarters.
Inspired by the whimsical doodles and the beauty of the New York streetscape, these signs adopted single letters from iconic New York landmark signs to form Google in larger-than-life neon. From Katz's Deli to the Village Vanguard to Domino Sugar, the lights of New York's past and present continue to inspire employees every day.
With two main entrances to Google's New York City headquarters the two signs were able to feature 12 iconic lettering from three New York City boroughs.