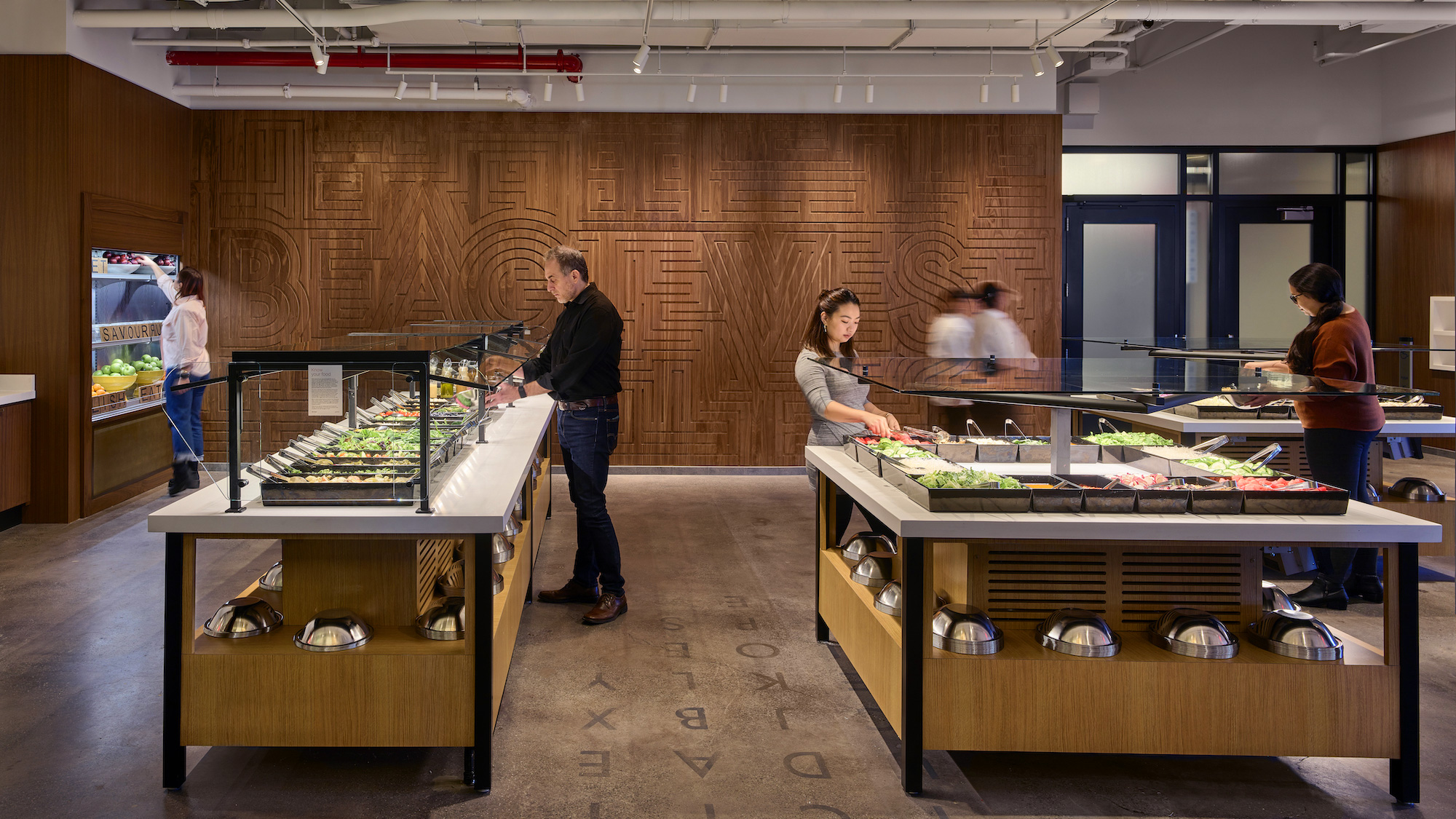 New York Tech Client
Anagrams Café
---
We designed the signage and graphics for our New York Tech Client's immersive café to be integrated into the existing architectural and interior elements of the space.
The café name "Anagrams" was born from our desire to infuse whimsy into the space while closely aligning with the game-inspired interior. Within Anagrams, the food stations offer a diverse selection of cuisines. Each station name was carefully crafted to conceal an anagram of an ingredient or a menu item associated with that cuisine.
To amplify the sense of playfulness, interactive elements were thoughtfully integrated throughout the café. While waiting for their meal, visitors can enjoy a floor graphic word search, unveiling the unscrambled café names, as well as a wood feature wall displaying an actual maze that spells out the name of the salad bar station.
Throughout the space, interactive games such as the ball maze invite patrons to engage and unwind. Anagrams emerges as a haven of enjoyment and a place to escape the daily hustle of the workplace environment.