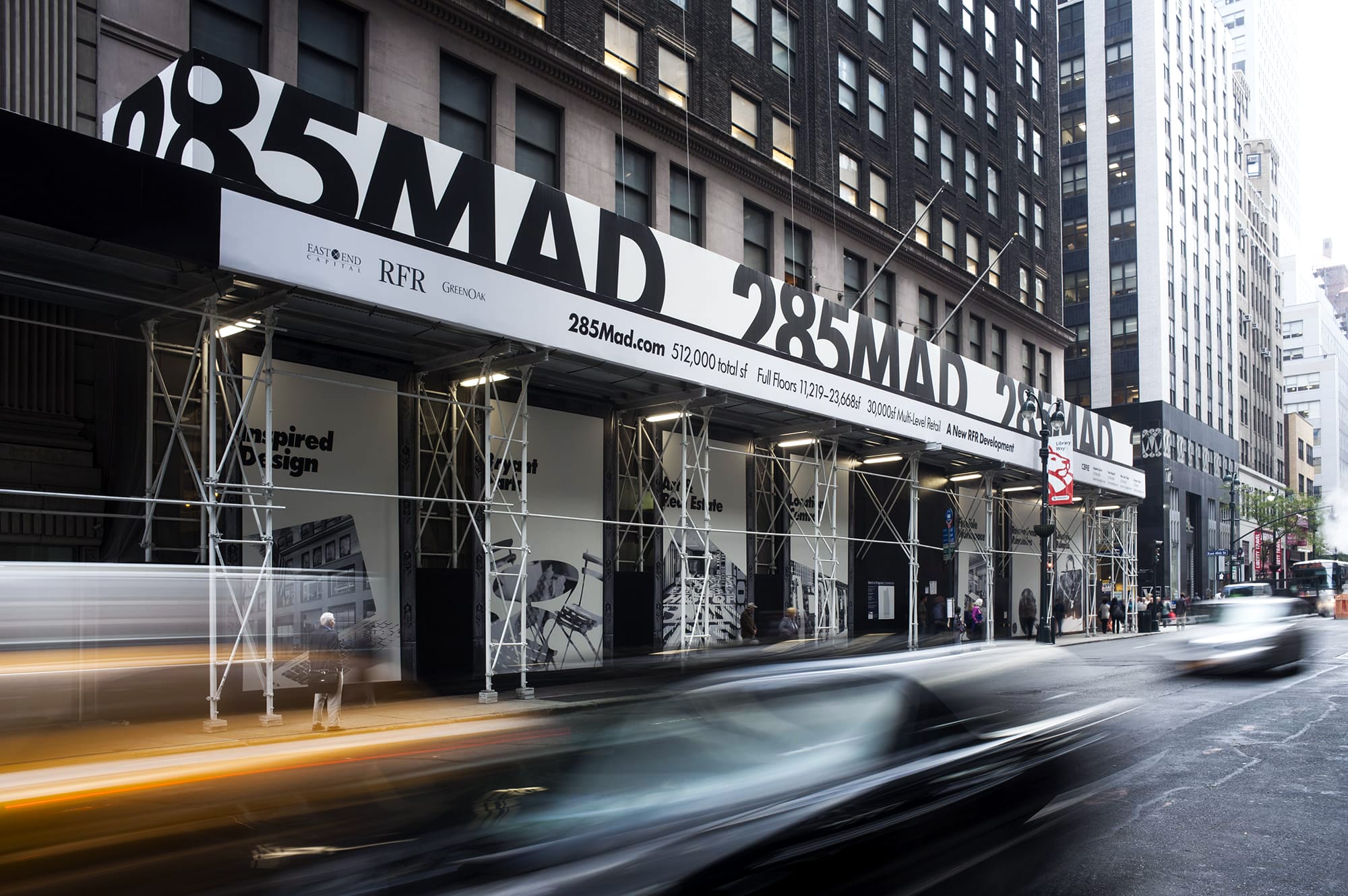 285 Madison
New Tenant Experience
---
We embarked on a transformative journey with the iconic 285 Madison property, the historic home of the esteemed ad agency Young & Rubicon. With RFR's acquisition, this space underwent a rebranding effort to prepare it for a reintroduction to the New York market.
In an effort to attract new tenants, we curated the showroom to create a compelling narrative around the property's unique identity. Showcasing captivating vignettes, from a picturesque wheat field to installations that draw attention the building's prime location near Grand Central Terminal and Bryant Park. Throughout this project, the bold and dynamic italic Futura typeface takes center stage, acting as a visual conduit that captures the essence and pace of bustling New York City.
This blend of history, location, and contemporary design reflects the enduring appeal of New York City, creating a space that embodies the city's vibrant spirit and sets the stage for a dynamic future.