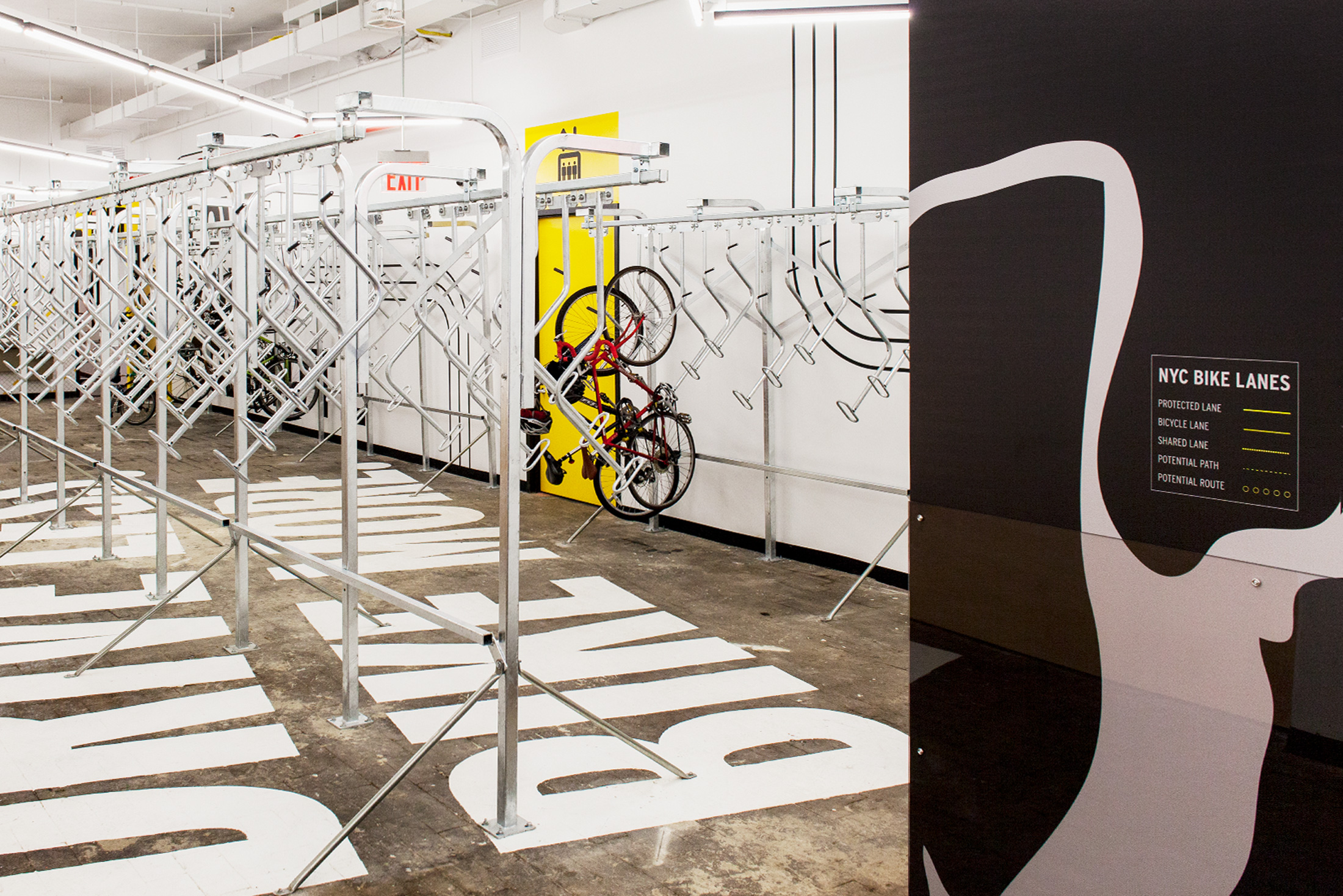 New York Tech Client
Bicycle Storage Room
---
We created an in-office bike storage space for a tech client inspired by New York City's extensive bike routes.
Inspirational messages on the walls and floor encourage employees to enjoy their daily bike commute. The environment blends technology with the city's vibrant spirit, encouraging employees to stay active and connect with the community as they navigate its bike routes.
While the space captures the essence of movement and exploration, it still servers its utilitarian purpose and even provides a large scale bike route map of the city as a biker leaves to embark on their next ride.