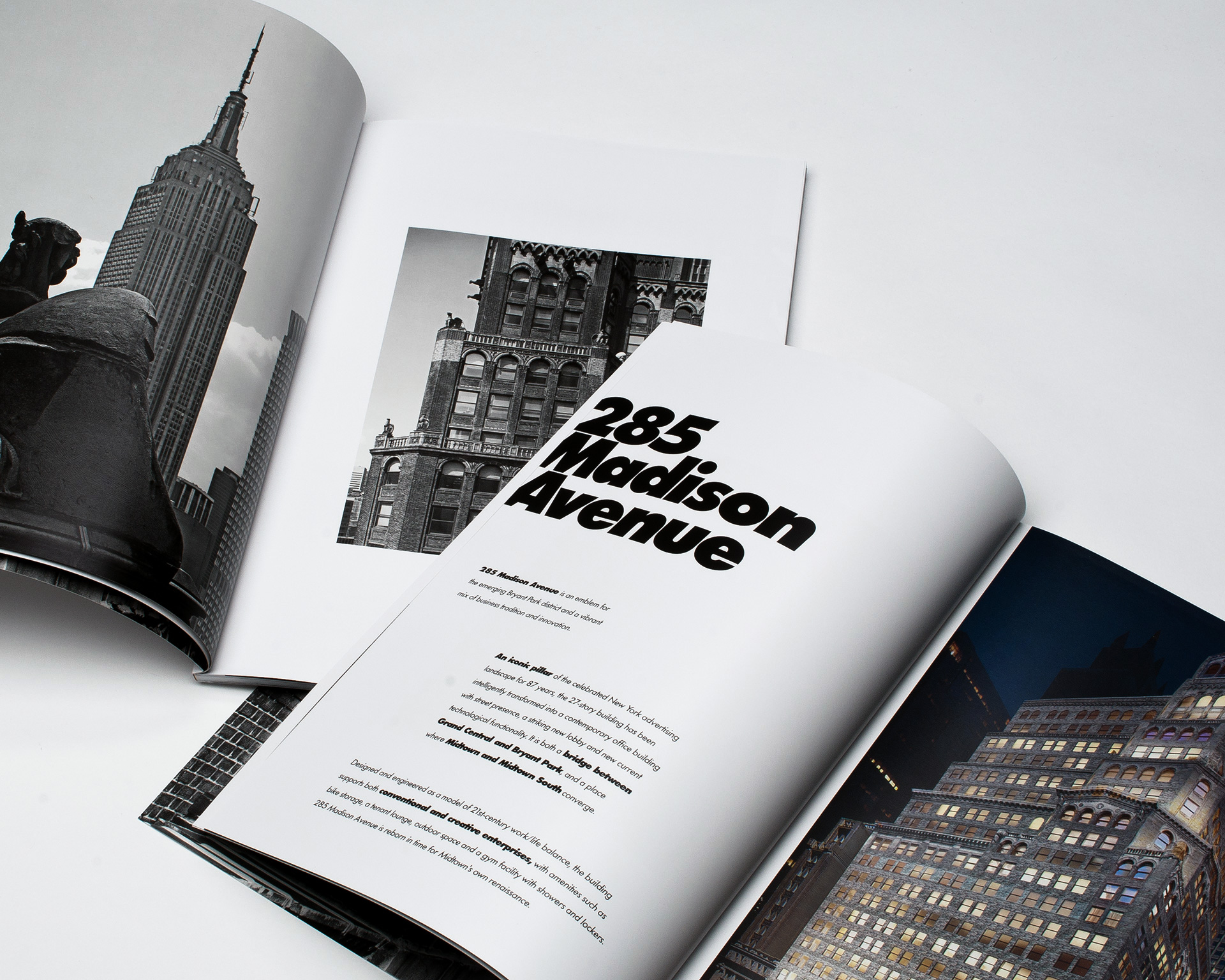 285 Madison
Building Branding
---
We transformed the brand identity of the iconic 285 Madison property, which had long been home to the prestigious ad agency Young & Rubicon. With RFR's acquisition, this historic space underwent a remarkable rebranding effort, setting the stage for its reintroduction to the vibrant New York market.
The property is situated at the intersection of two of New York's most popular commercial real estate markets. The repositioning branding effort placed special emphasis on the building's prime location, with a focus on celebrating its storied architectural details. The carefully curated brand imagery was selected to echo the dynamic energy of the surrounding neighborhood, infusing it with life and vitality.
At the heart of this rebranding effort is a bold and forward-looking logo—a symbol that encapsulates the vision of ownership and future tenants. The logo is a reflection of the building's commitment to progress and innovation in the heart of New York City.