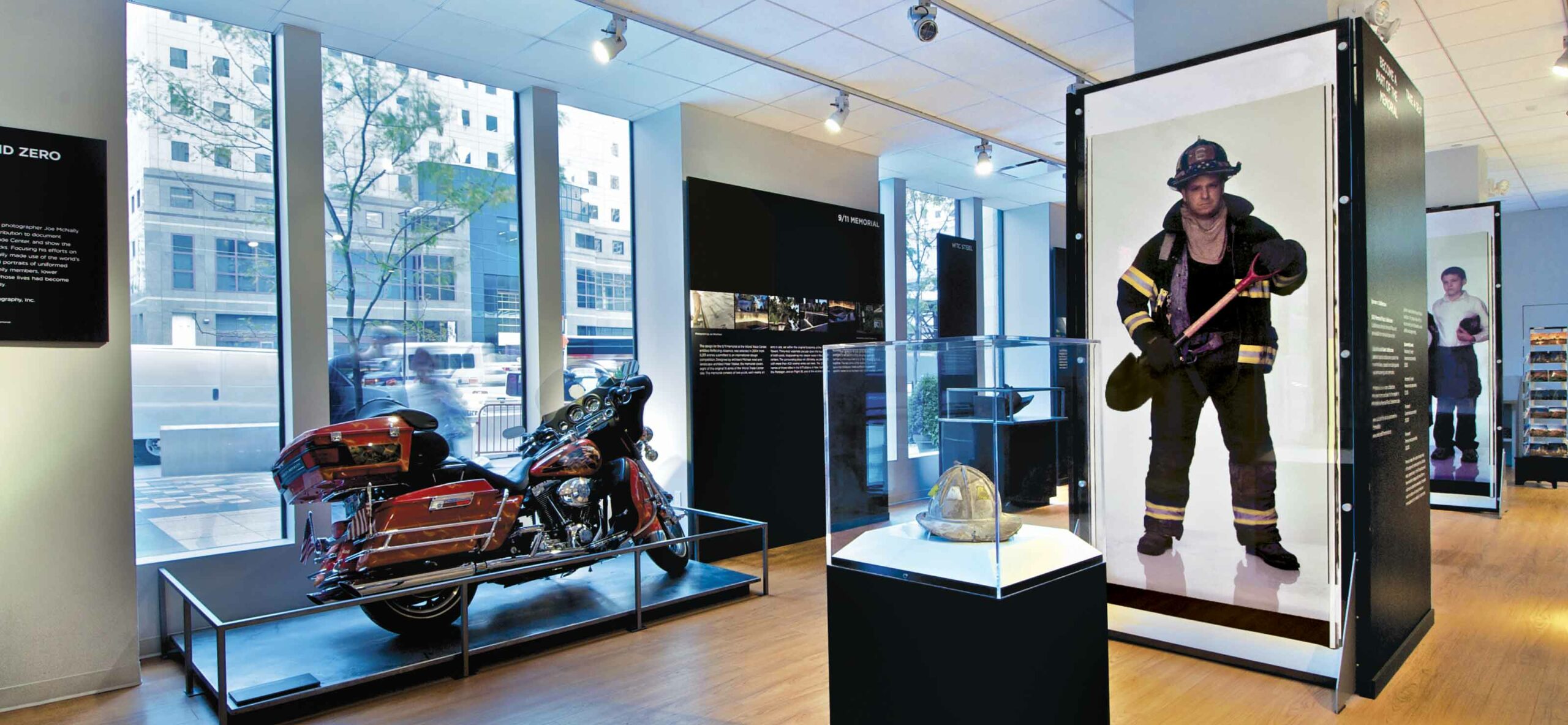 9/11 Memorial and Visitor Center
Exhibition
---
We were commissioned to create a space to engage 9/11 Memorial visitors, during its 4-year construction period, while carefully balancing the somber mood of a ground zero visit.
Our project encompassed an extensive system of exterior wayfinding graphics, strategically placed throughout the 9/11 families' center, the Memorial Plaza, and the Visitor Center.
Interpretive graphics along side artifacts from the 9/11 events served as a means to help visitors comprehend the intricate nature of the event and the profound impact the attacks had on our society.
Client
9/11 Memorial Visitor Center
Industries