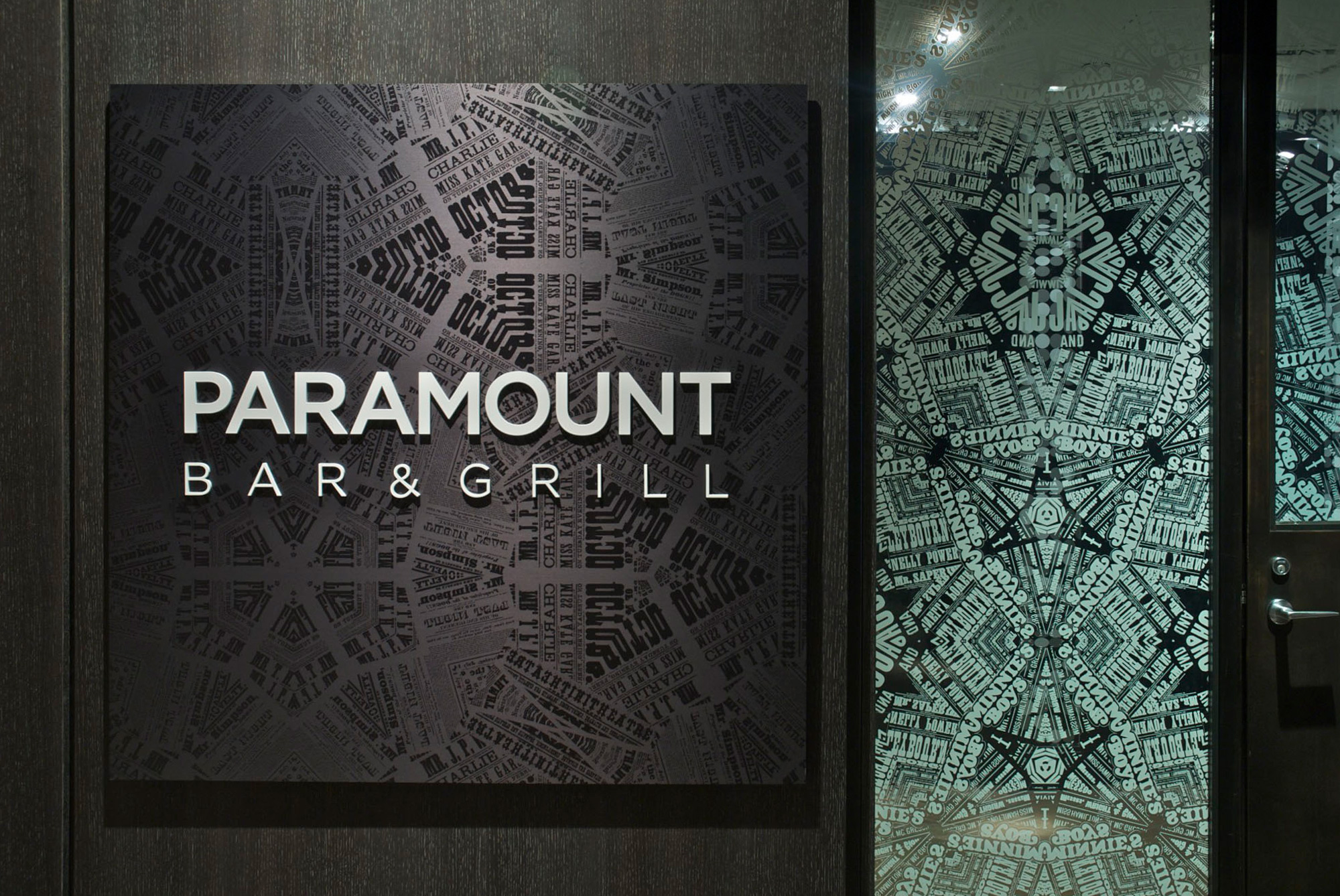 Paramount Bar & Grill
Brand System
---
The Paramount Bar & Grill is situated within the landmarked Paramount Hotel in the center of the Times Square Theatre District. We developed the unique and playful brand identity as well as all restaurant collateral, from restaurant signage down to matchboxes.
The restaurant logo was designed as a system in conjunction with the Paramount Hotel logo, ensuring a consistent visual style across both entities. Our design approach echoes the hotel brand's kaleidoscope-like graphic inspiration, utilizing iconic Broadway Playbill artwork. The restroom graphics contain hidden easter eggs from recognizable Playbill artwork that highlight various Broadway show names.
The muted color palette, exhibited in monochromatic applications, allows the Playbill artwork to take center stage, paving the way for playful discovery and nostalgia.