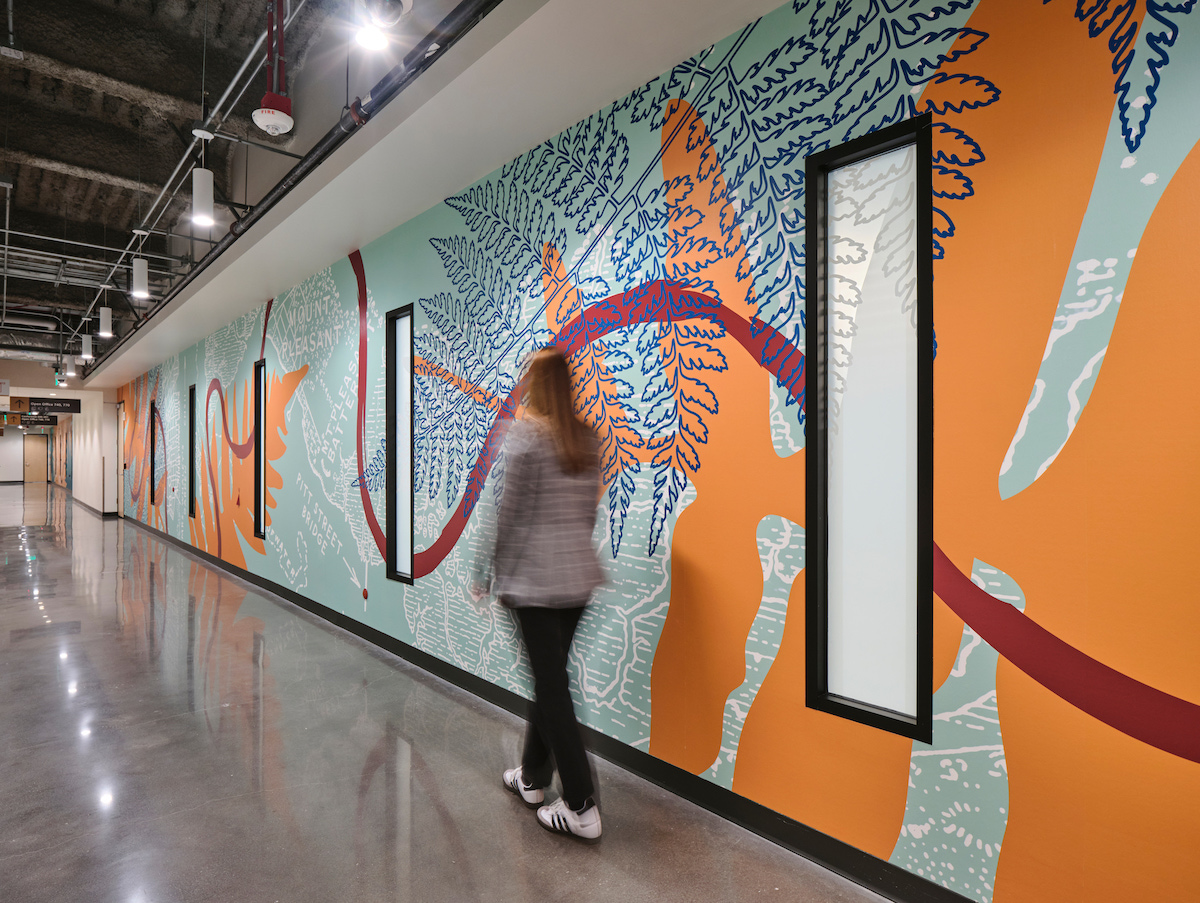 South Carolina Tech Client
Charleston, SC Workplace
---
In the heart of Charleston, we embarked on a creative journey inspired by the concept of "roots." Working in close collaboration with the architects at Cushing Terrell, the design concept draws its inspiration from the client's foundational identity as a purveyor of books while intertweaving with the character of the city. The resulting environmental graphics and signage serve as a vivid homage to the client's history while seamlessly integrating with Charleston's rich landscape.
At the core of this project is a celebration of the enduring allure of books and the organic beauty of botanical life. The 35,000 square-foot space, spanning a floor-and-a-half of a newly constructed office, was transformed with custom-designed wall graphics that take center stage. These graphics serve as a visual testament to the profound connection between literature and nature, a theme that resonates deeply with both the client and Charleston.
This immersive experience intertwines the pages of the past with the natural wonders of the South Carolina Lowcountry. The roots of the client's legacy have found new life in a space that serves as a testament to the enduring power of literature, nature, and the creative spirit.
Client
South Carolina Technology Client
Industry