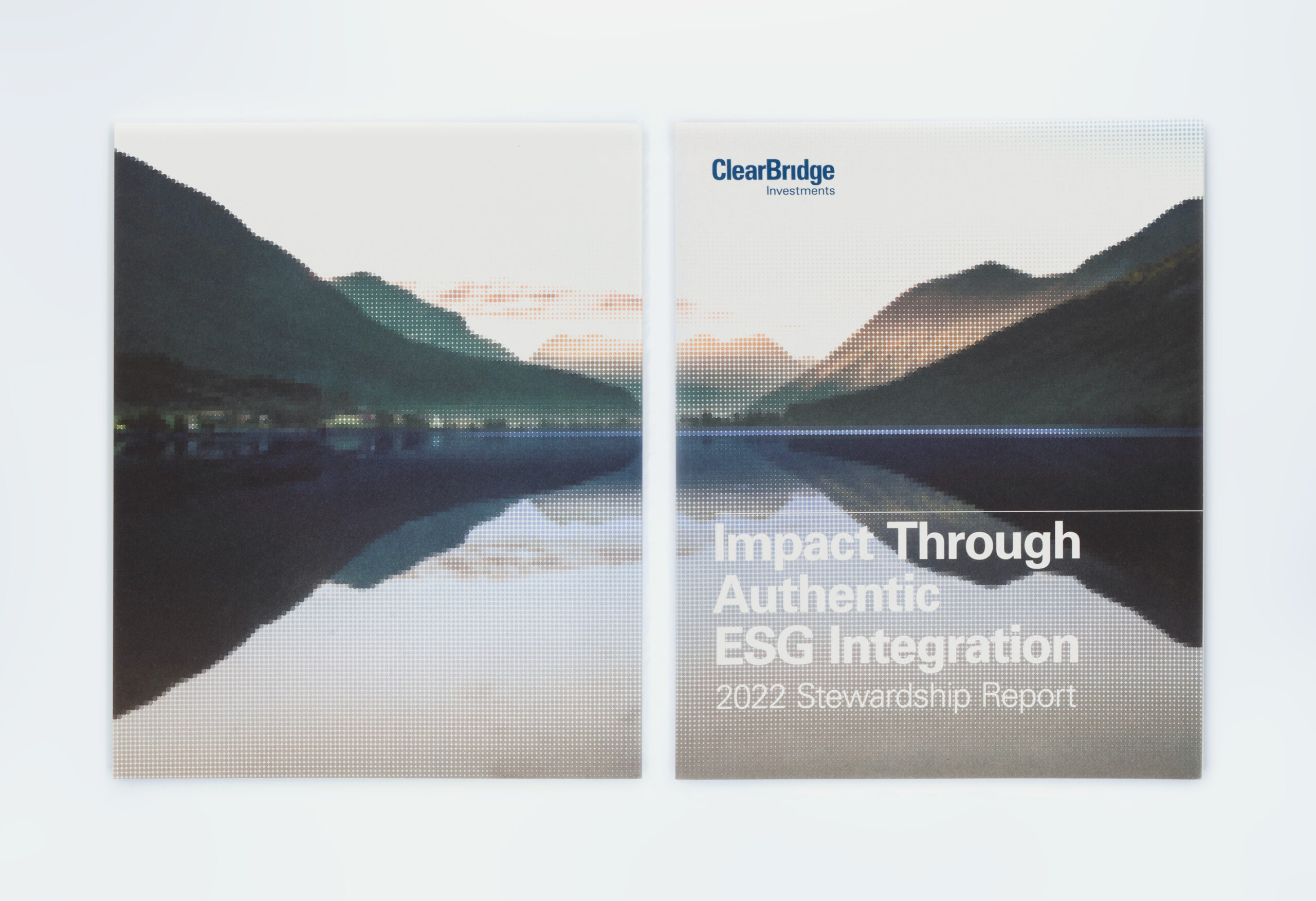 ClearBridge
Stewardship Report 2022
---
In collaboration with ClearBridge Investments, a renowned global equity leader, we crafted a report that delved into their 30-year ESG legacy while simultaneously envisioning the next three decades. Embracing the concept of diffusion and building patterns, the design approach mirrored the intricate tapestry of their journey.
Circular patterns, reminiscent of buildings and diffusion, became a visual anchor in the report, symbolizing growth and expansion. Horizontal bar elements, strategically scattered across graphs and page tops, served as a timeline mirroring ClearBridge's remarkable decades long history, as well as their forward trajectory into the next 30 years.
The chapters came to life through a blend of nature-inspired imagery and industrial ESG-related photos, capturing the essence of sustainability in both natural beauty and human innovation. Through this synergy of design elements, the report reflected ClearBridge's unwavering momentum towards a sustainable future.