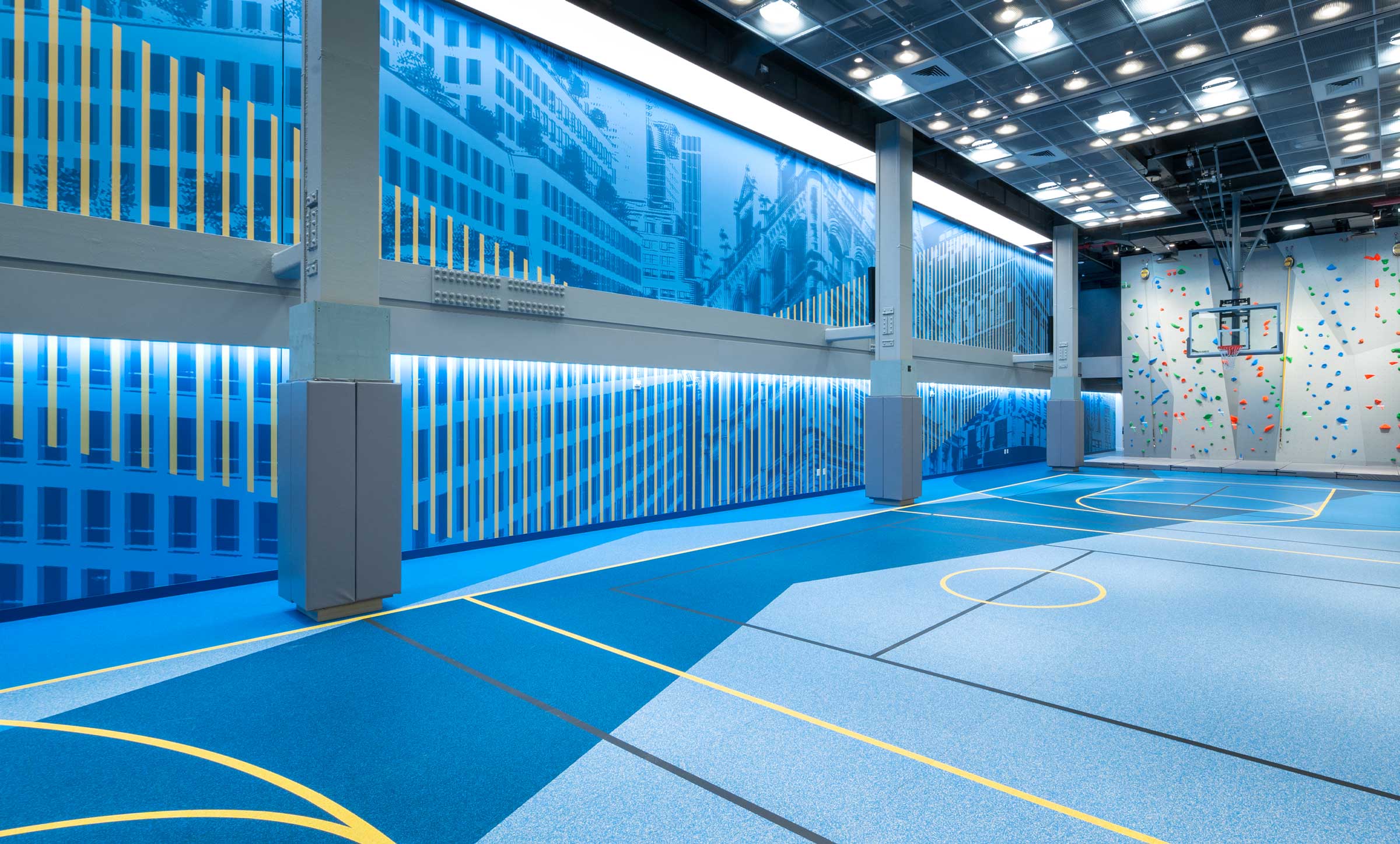 Seagram Building
The Playground Amenity Space
---
The Playground embodies the transformation of a historic underground space into a vibrant and dynamic environment. Once housing the executive parking garage and chauffeur's waiting lounge within New York City's iconic Seagram Building, this building amenity includes two floors of fitness space and a conference center.
Our challenge was to breathe life and energy into this former parking garage lacking any natural light, while attracting a younger workforce to the Seagram Building in the post-pandemic era. Employing a vibrant color palette paired with abstracted sports imagery, we created a sense of speed, movement, and vitality. Each section of the fitness space presents its own unique color scheme, with a vibrant yellow serving as a consistent thread throughout.
Layers of abstract imagery and interactive dimensional installations beckon playful exploration, promising discoveries with each visit.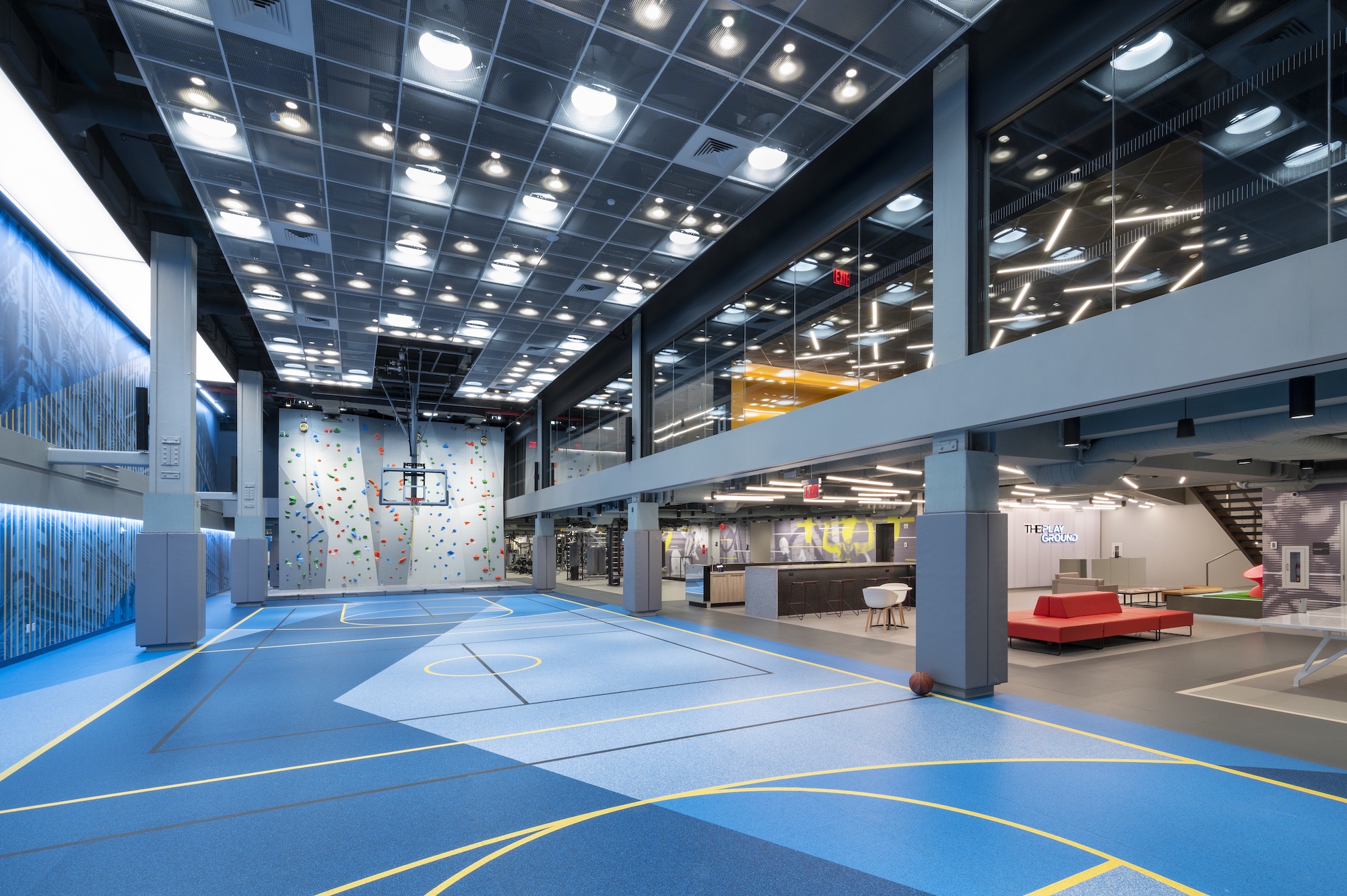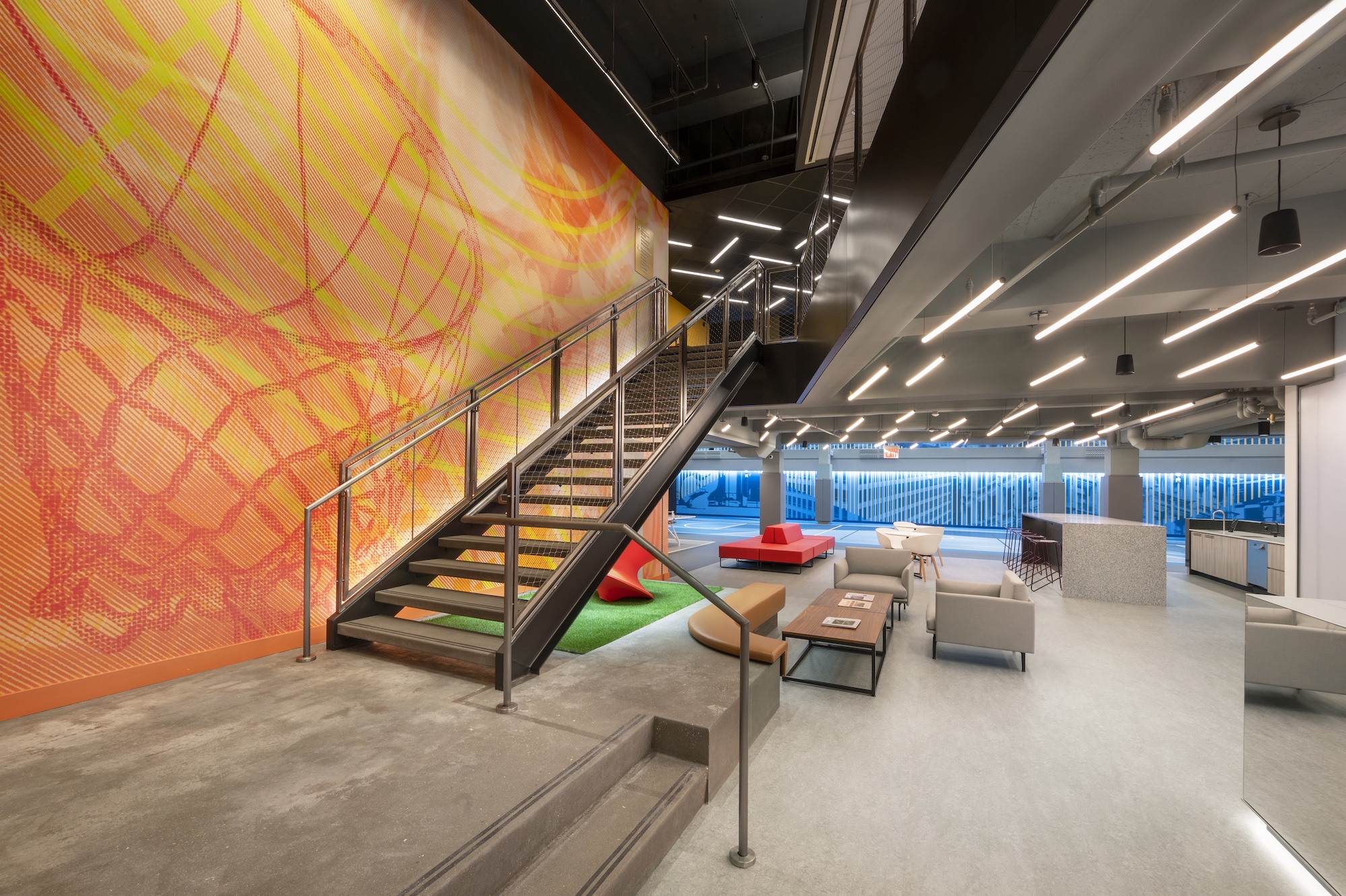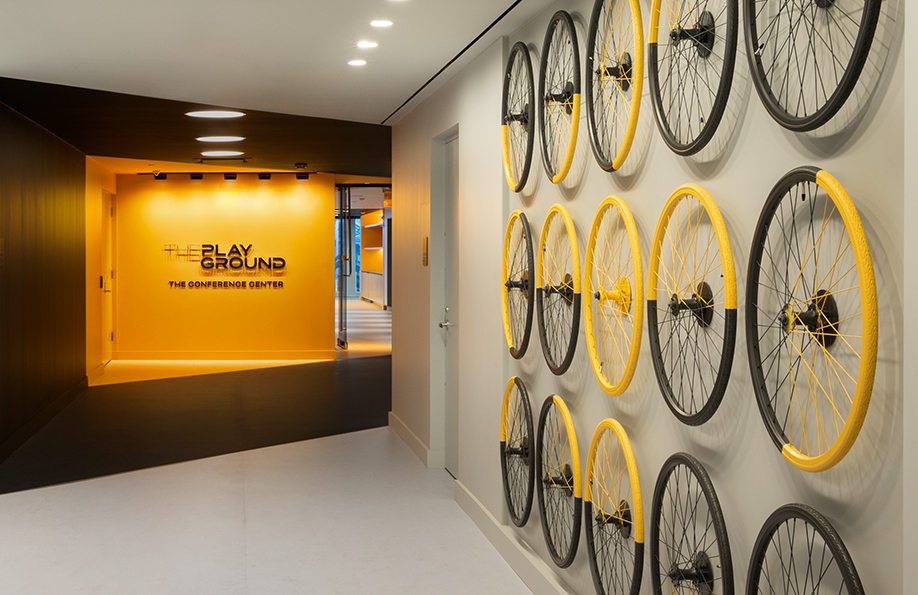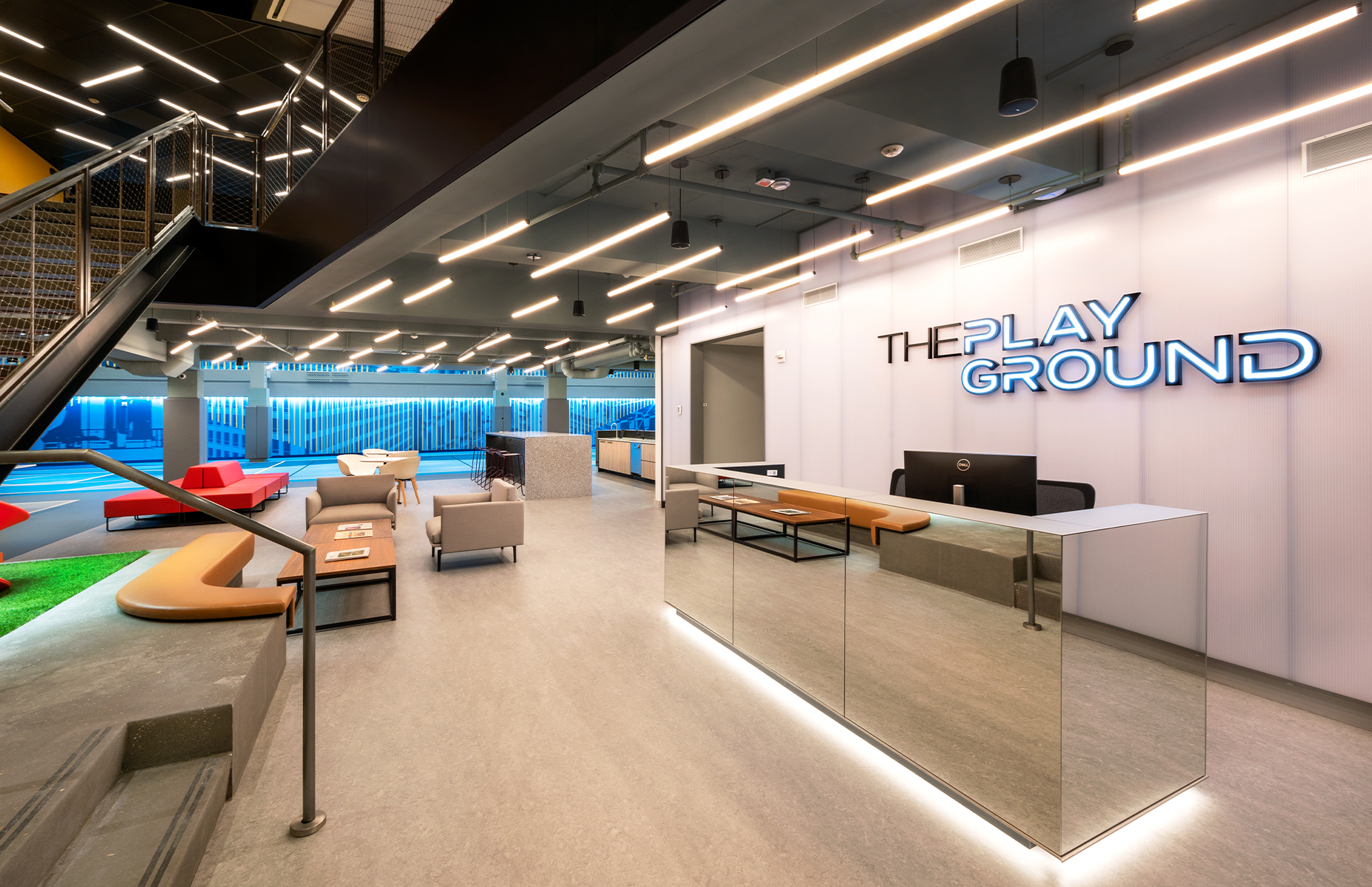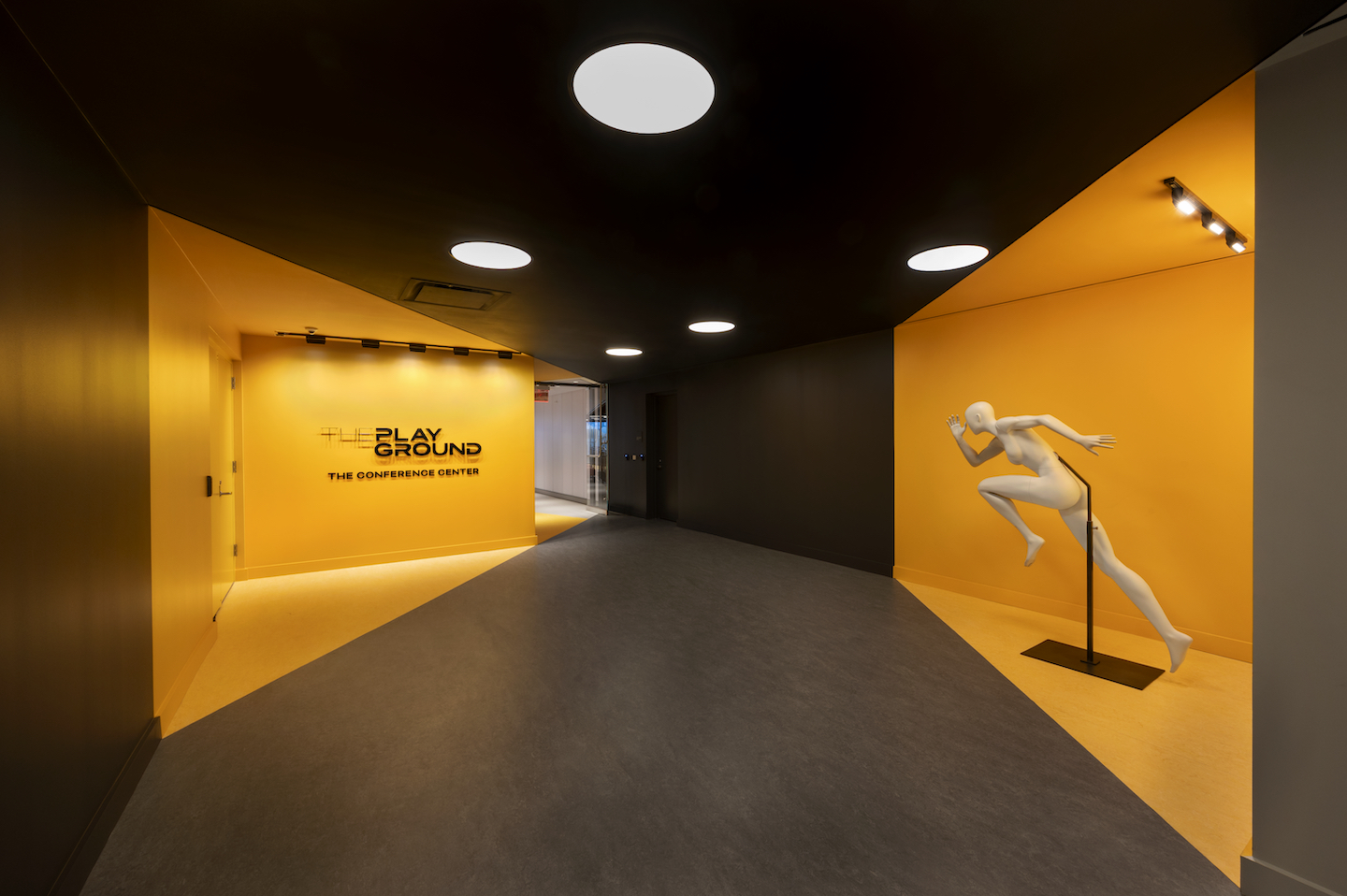 Paying homage to RFR's renowned New York City portfolio, the double-height basketball court graphic overlooks the climbing wall and offers the second floor conference center an electrifying view.
Process
In early stages of the project, sketches focused on the idea of balanced forces—high energy and active areas within the space are balanced by more tranquil and calm areas. Both take inspiration from various forces of motion. Tranquil areas, such as the yoga and meditation rooms, are inspired by slow moving, steady, and calm motion. Active areas, such as the basketball court and cycling room, are inspired by strong, dynamic forces of energy and movement.