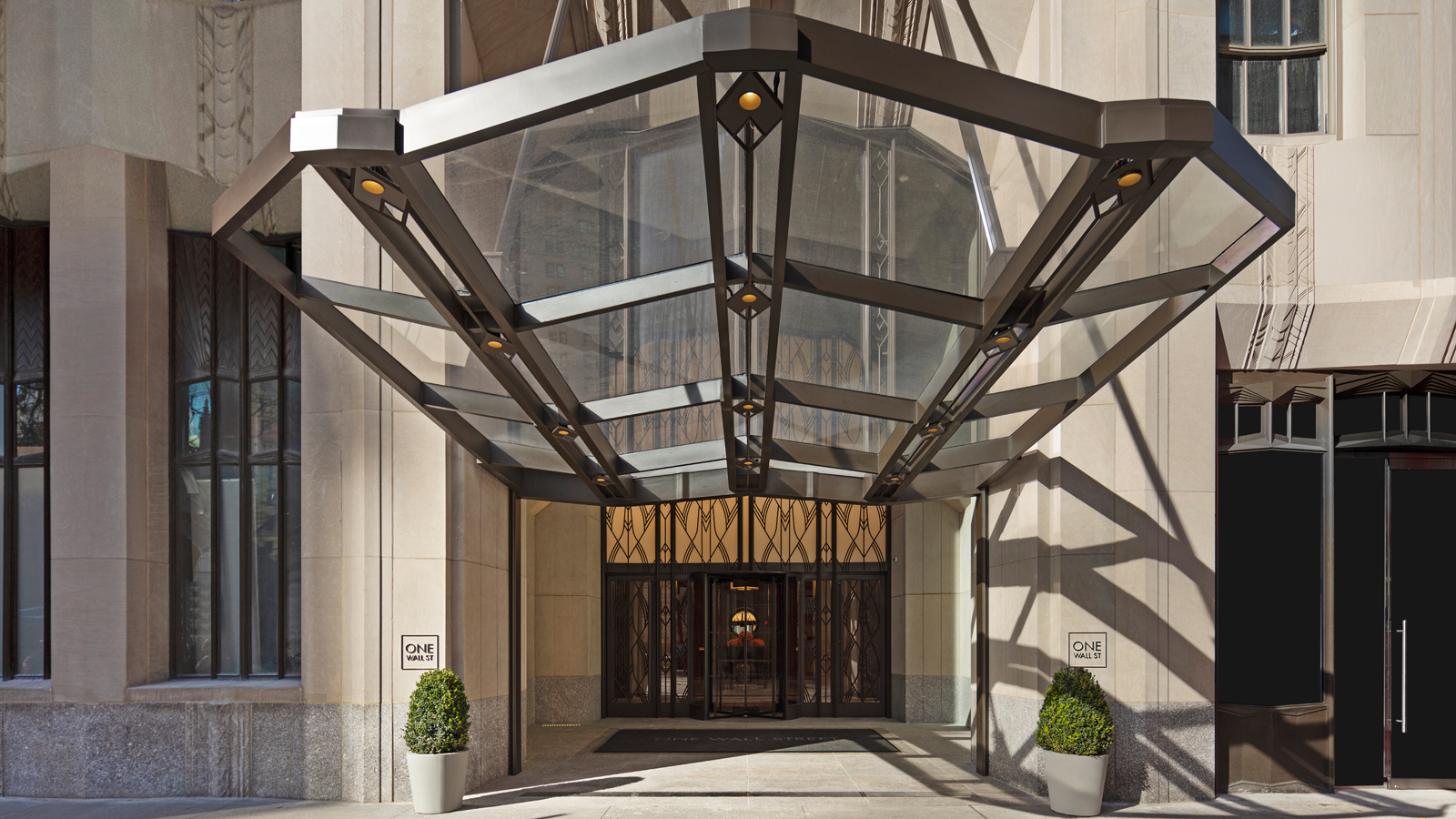 One Wall Street
Signage Program
---
One Wall Street is a treasured Art Deco landmark reborn as Downtown's finest luxury condominium. Originally designed by Ralph Walker in 1931 as the Irving Trust headquarters, it's now a modern lifestyle destination.
The design of the signage program is minimal and elevated; a compliment to the sophisticated landmark. Our work spans 50+ floors, encompassing the exterior facade, residential spaces, and 100,000 square feet of amenity areas. Amenities include the exclusive One Club brand—a 75 ft indoor pool, terraces with panoramic city views, an elegant Dining Club Room, multiple playrooms, a dog spa, a modern fitness center, and a spacious co-working area with conference rooms for work and lifestyle balance.
Our signage work seamlessly blends classic elegance with contemporary living, mirroring the building's fusion of the past and present.