Ally Financial
Workplace Graphics
---
Ally Bank, known for its people-first ethos, has expanded tremendously over the last decade. Having outgrown its offices in Charlotte, North Carolina, Ally set its sights on a new home—a 26 floor development—that aligned with its identity.
Our team recognized the new headquarters as a powerful opportunity to tell the Ally Brand story in conjunction with the history and culture of Charlotte. Through carefully integrated environmental graphics and signage, a unique experience was created for Ally's employees and visitors.
The challenge was to express the Ally Bank identity within a corporate environment that was built to ignite conversation, attract talent, and honor the local neighborhood's history and culture. High impact branding interventions were used to create refreshing vertical connections between floors, fostering spontaneous interactions between disparate groups of employees.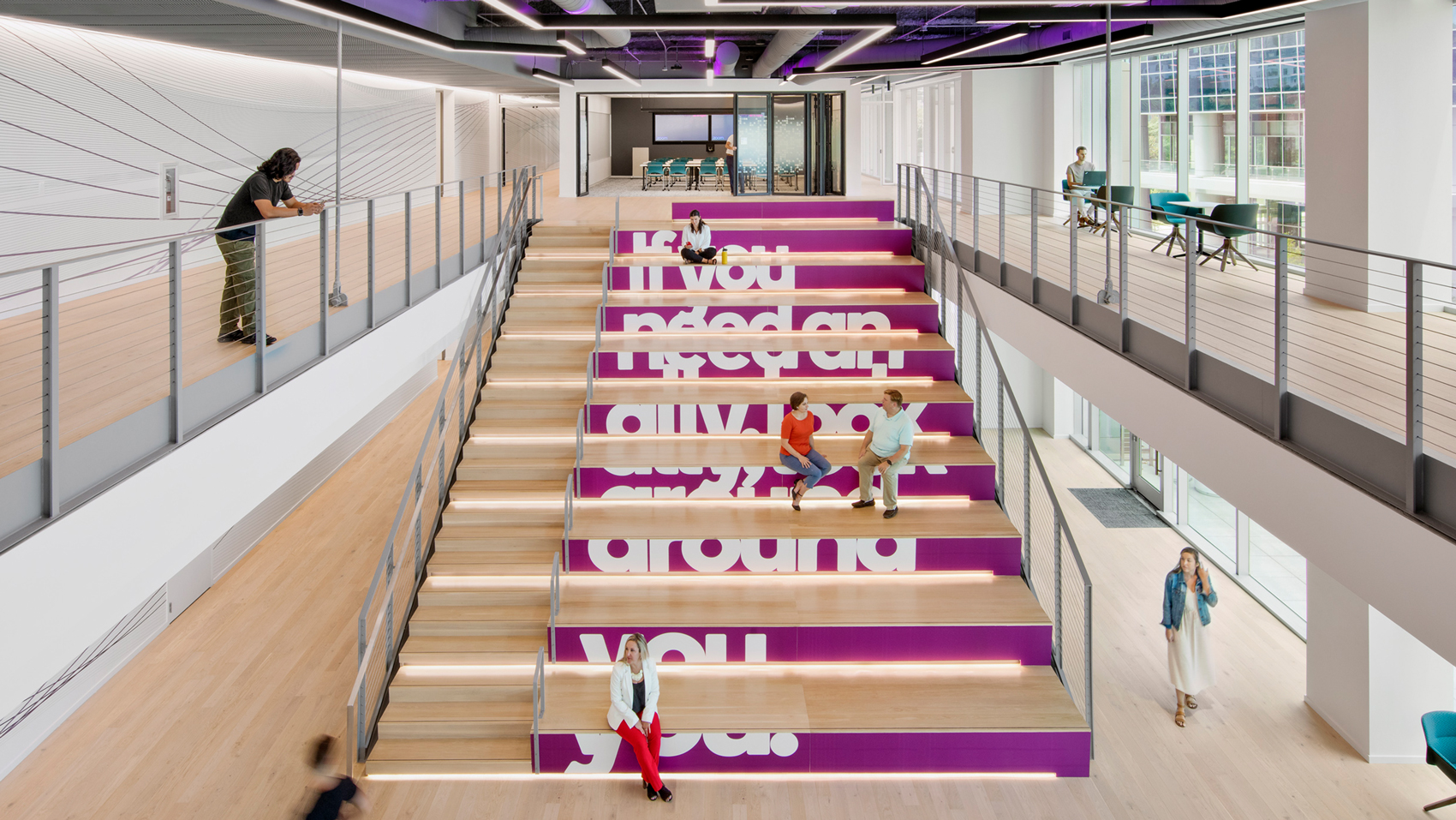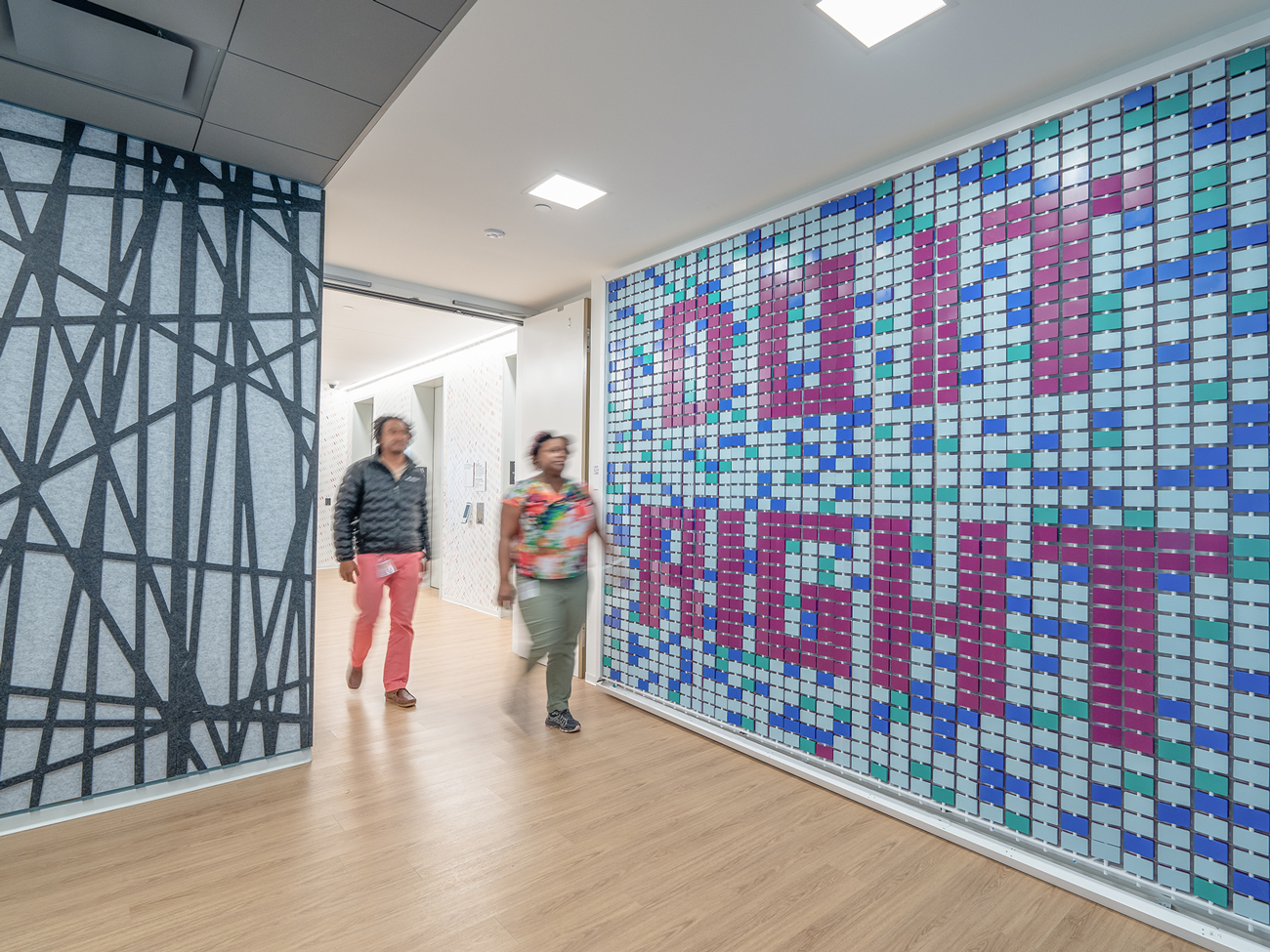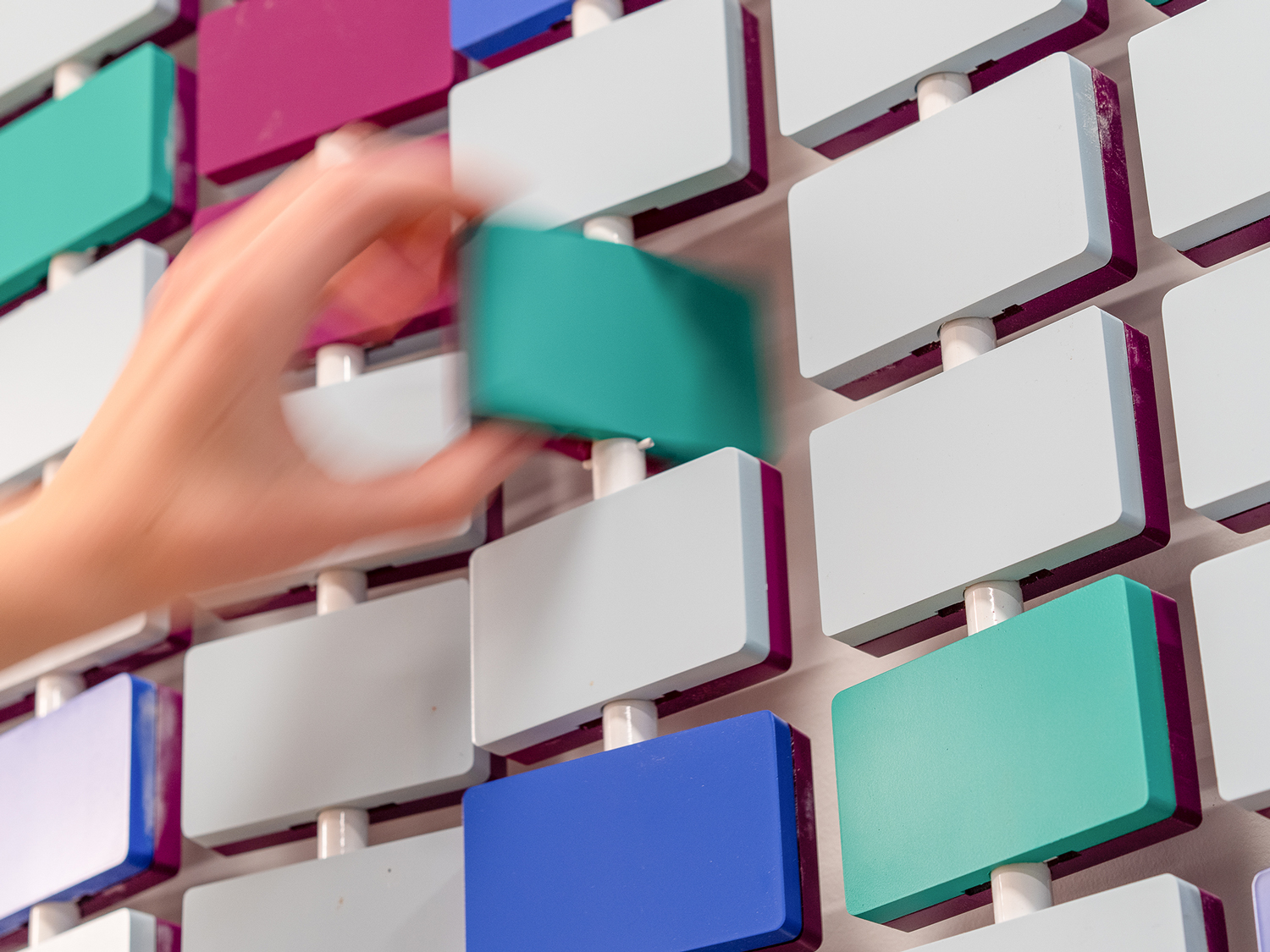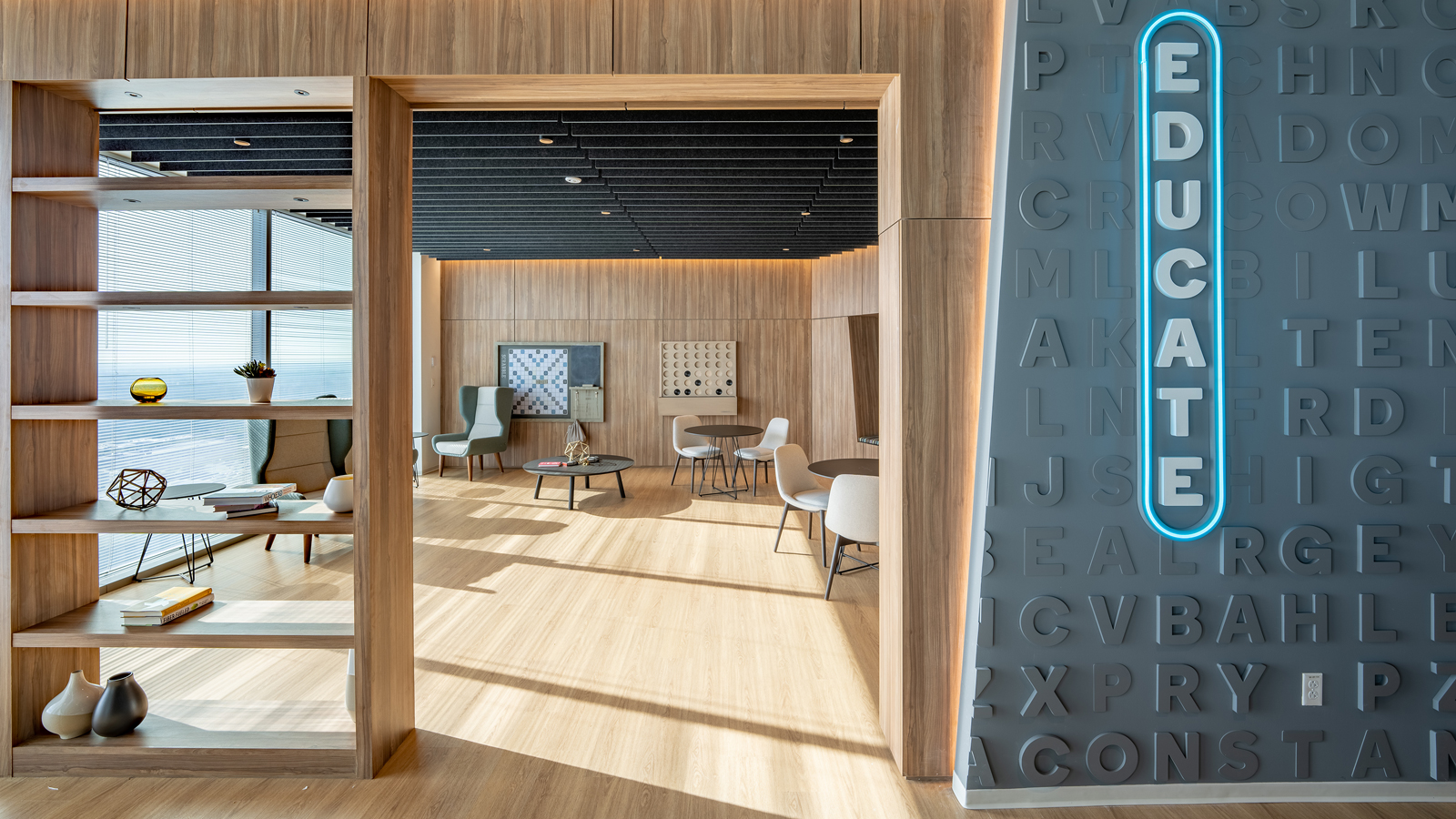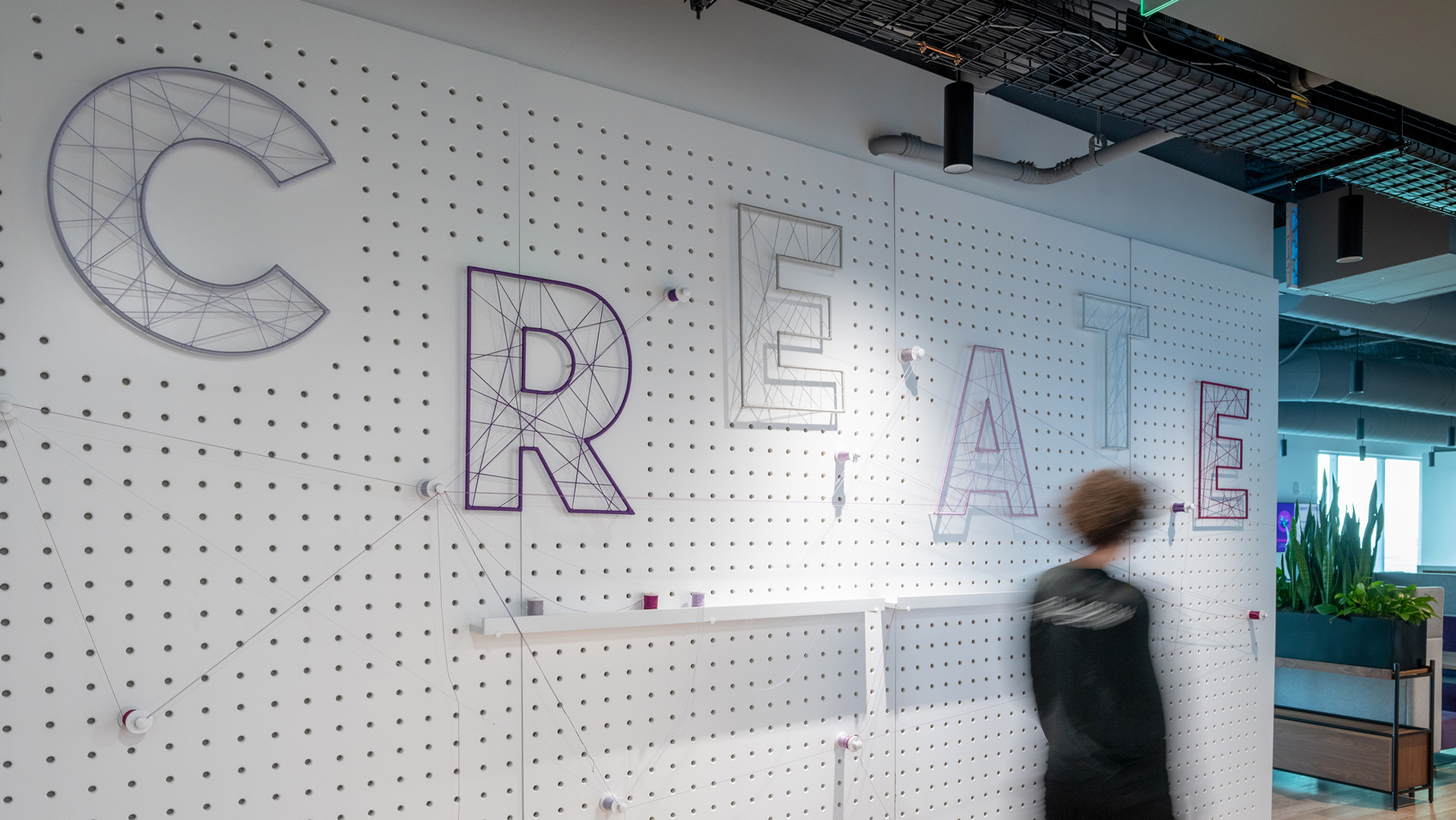 Master planning the graphics involved grouping floors into thematic concepts, such as technology, culture, and community. Storytelling and brand messaging were conveyed through line work, illustrations, patterns, data visualizations, and typography, while each floor's color palette harmonized with the architect's finishes and brand colors.
Close collaboration with the client allowed for the integration of relevant growth-related data into large-scale visualizations. These data-driven graphics were strategically placed in corridors and rest areas, providing a timeless and abstract design for the space, while information plaques throughout provided additional insights for interested employees.