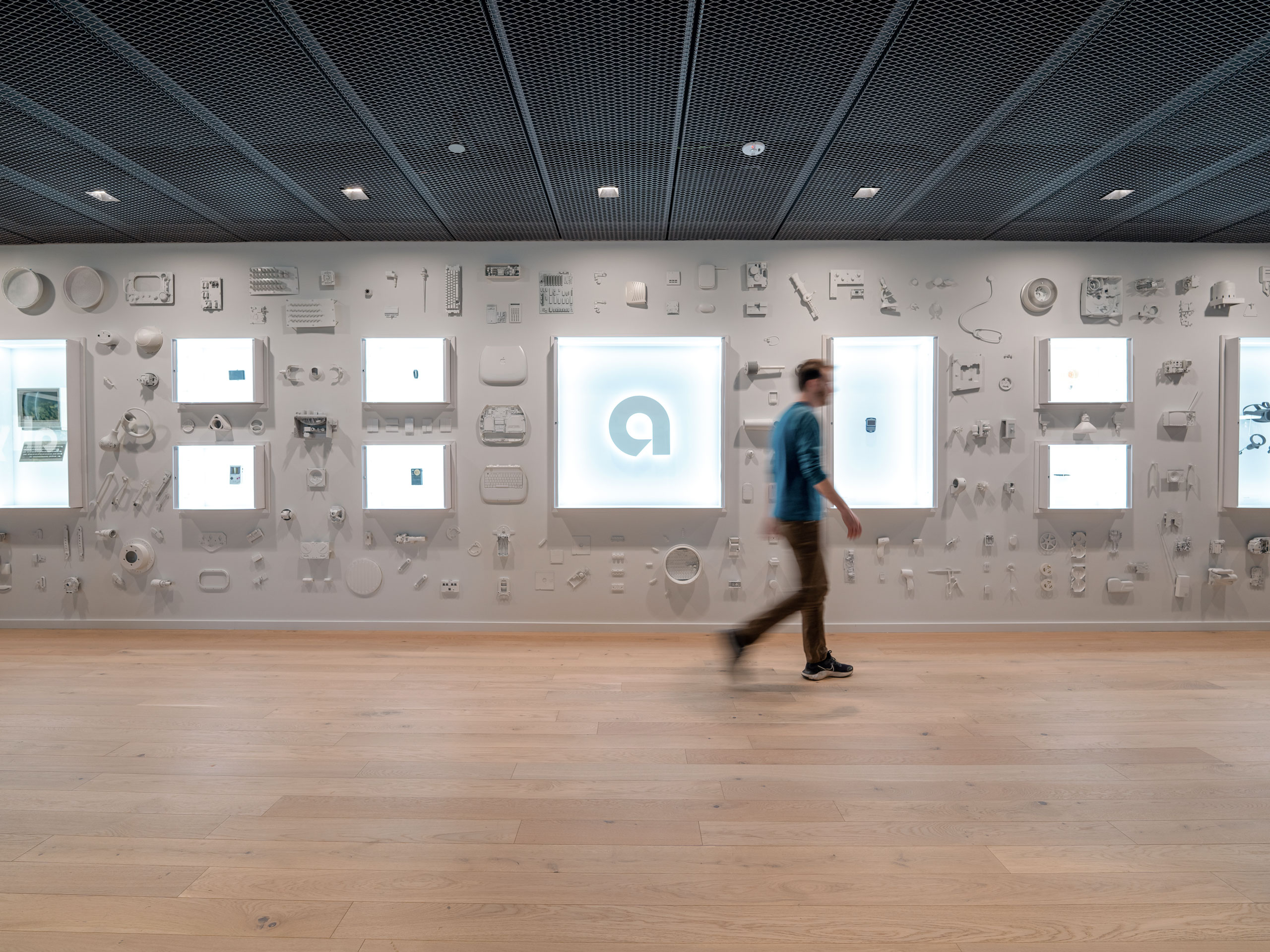 Ally Financial
Charlotte Center Disruption Exhibit
---
The Ally Charlotte Center headquarters champions innovation and trailblazing pioneers throughout history in the reception space as a reminder to all users and visitors that breaking the status quo, redefining expectations, and doing the right thing can leave a lasting mark on the world. The museum-like installation titled "Disruption in Practice," reinforces Ally as a disruptor by becoming the first online-only bank without any physical branches.
The Ally "a," centered in the installation, is next to a selection of impactful trailblazers such as the carbon filament bulb and the IBM computer. The grid of illuminated vitrines are surrounded by other white-painted deconstructed inventions. This sophisticated and energetic installation reinforces Ally's impact on the banking industry and simultaneously invites visitors to study the objects while waiting at reception.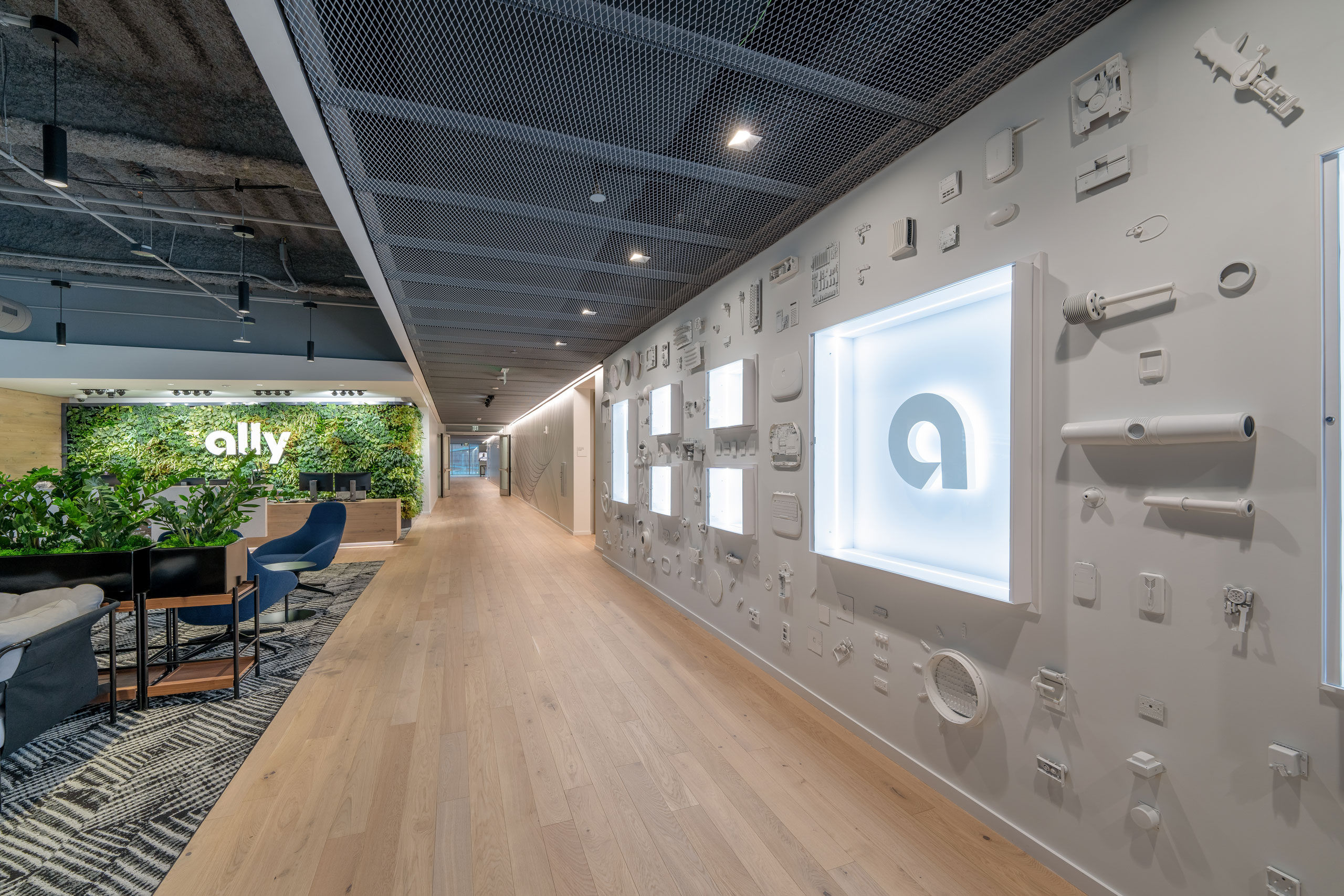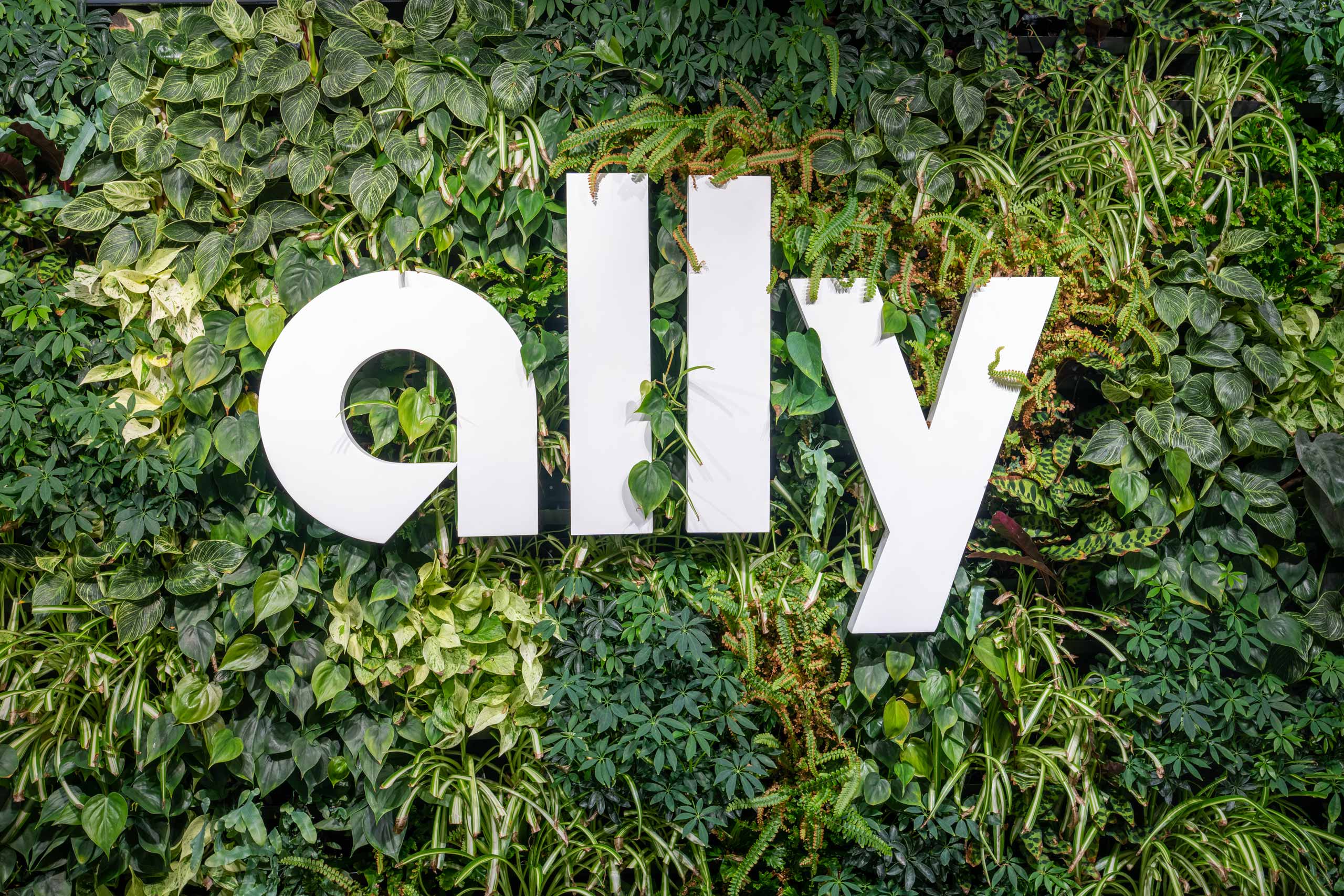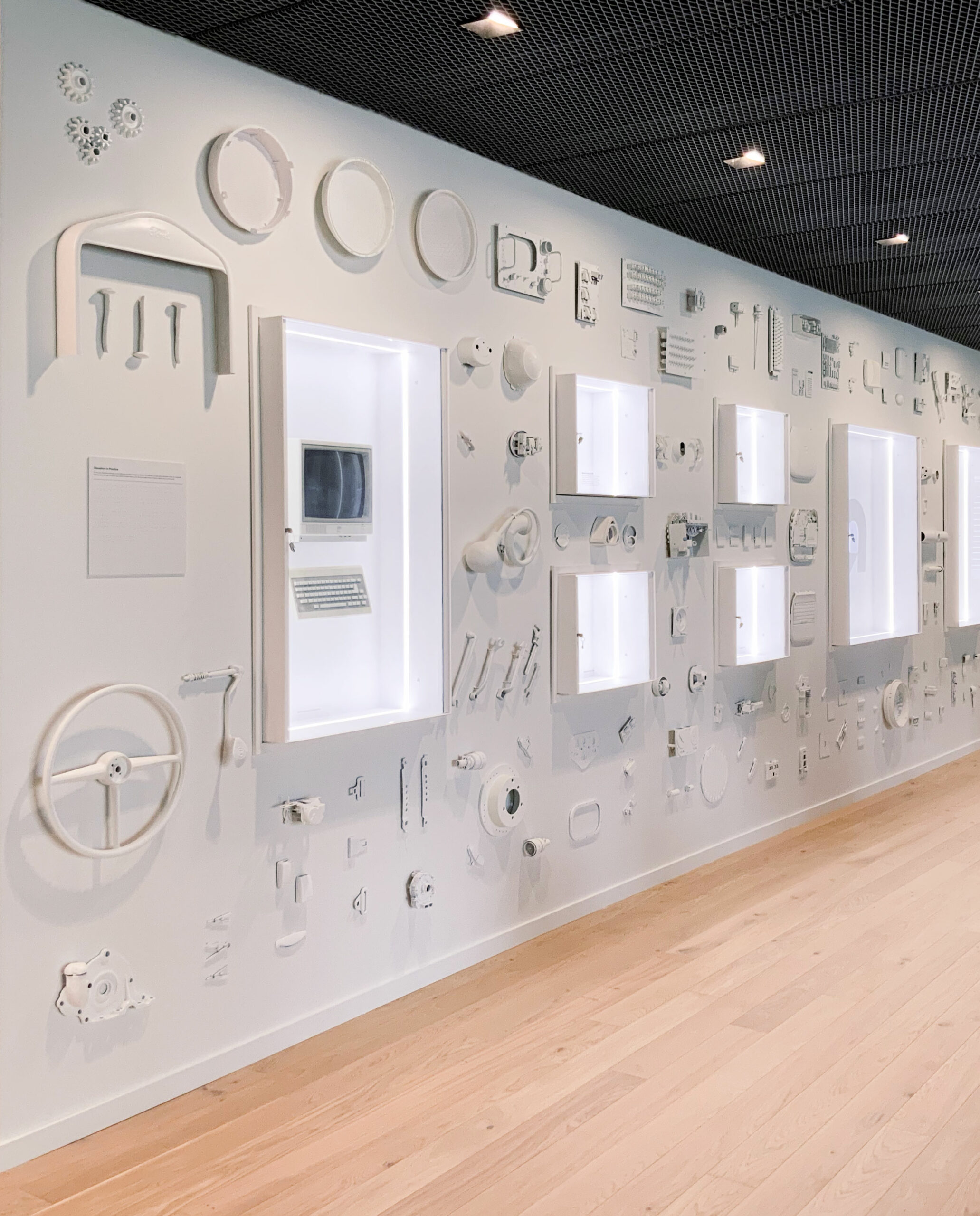 Each Ally Truthmark is designed to reflect action words that are associated with the Ally corporate identity such as inspires, revitalizes, reflects, and grows.