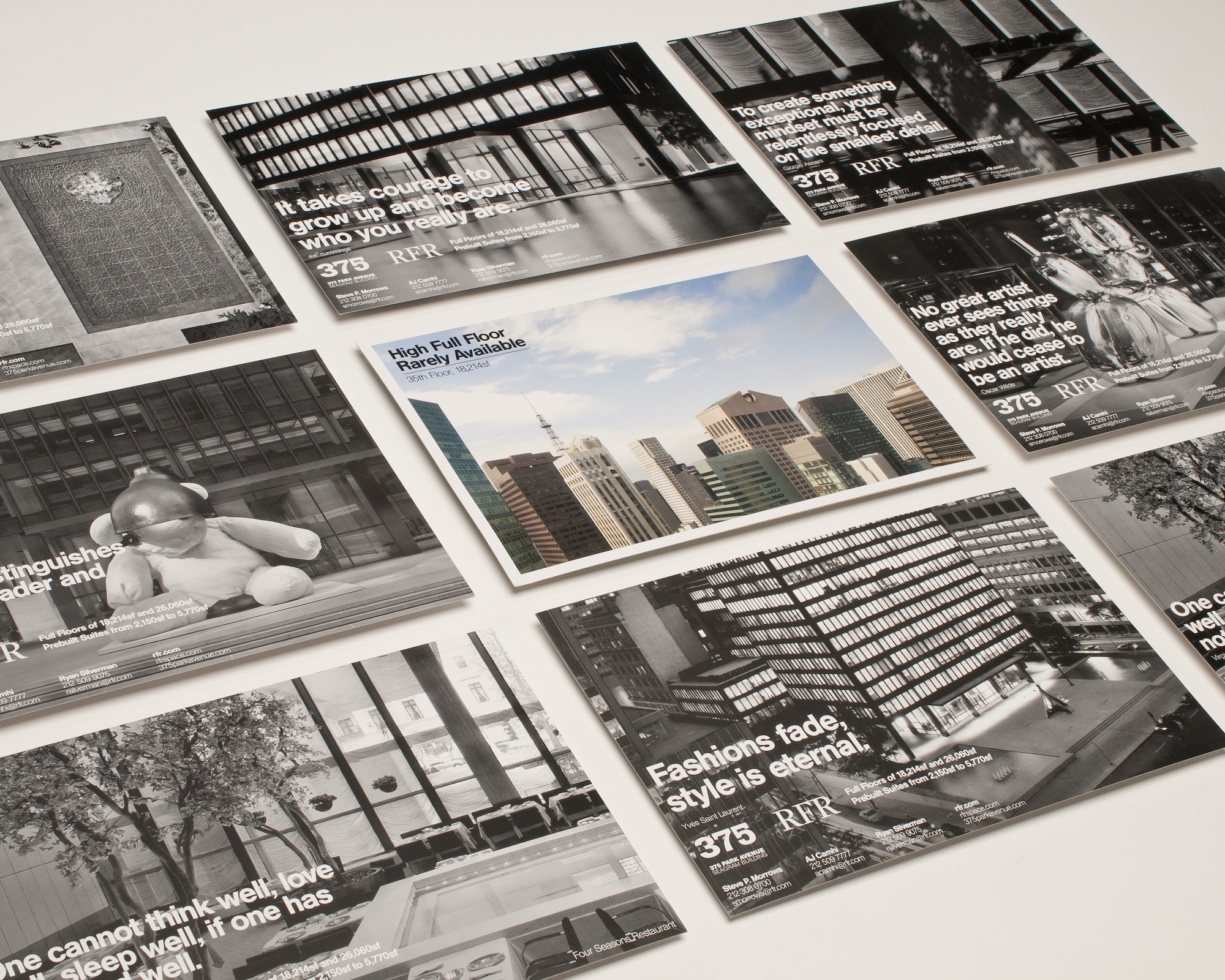 Seagram Building
Real Estate Marketing
---
We've been an instrumental partner to RFR in revitalizing the Seagram Building. This iconic architectural landmark has gracefully transitioned into the 21st century, accommodating a new generation of forward thinking tenants.
Our goal has been twofold: preserving the building's architectural heritage while injecting it with fresh modernity. While still part of the building's allure, this transformation shifts the focus from architectural details to what the Seagram Building represents and offers today.
Our marketing efforts have taken various shapes and applications over the years, spanning showroom designs, advertisements, and direct mail campaigns. These materials reflect the building's evolving brand and design perspective, showcasing its enduring relevance.
Our dedication to this property is rooted in honoring the past while boldly embracing the future. The Seagram Building remains a symbol of innovation and timeless elegance in New York City.