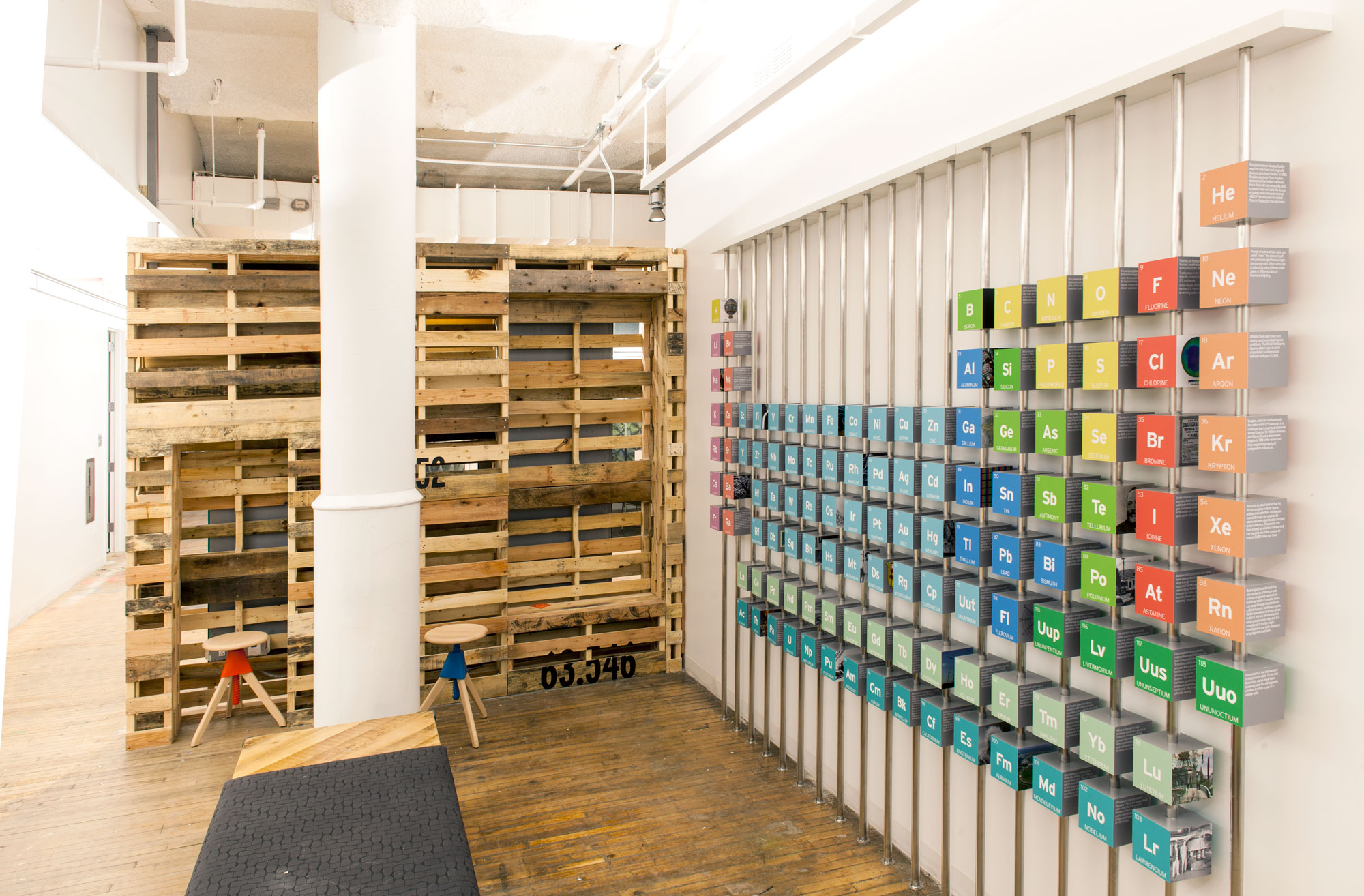 New York Tech Client
Periodic Table Workplace
---
Occupying a space that formerly housed Oxygen TV's headquarters, we developed this workplace around the periodic table of elements.
Photographs of old chemistry labs, atomic symbols, and macro photography are woven into the design. An interactive installation of the periodic table, near the office's main entrance, allows employees to dive into obscure facts and the history of each element.
We also designed focus lounges based on various elements including the "Calcium Lounge" which features a wallpaper patterned with glasses of milk, milk pails, milk shakes, bowls of cereal, and milk bottles. Other lounges were the neon lounge, the helium lounge, and the beryllium lounge.