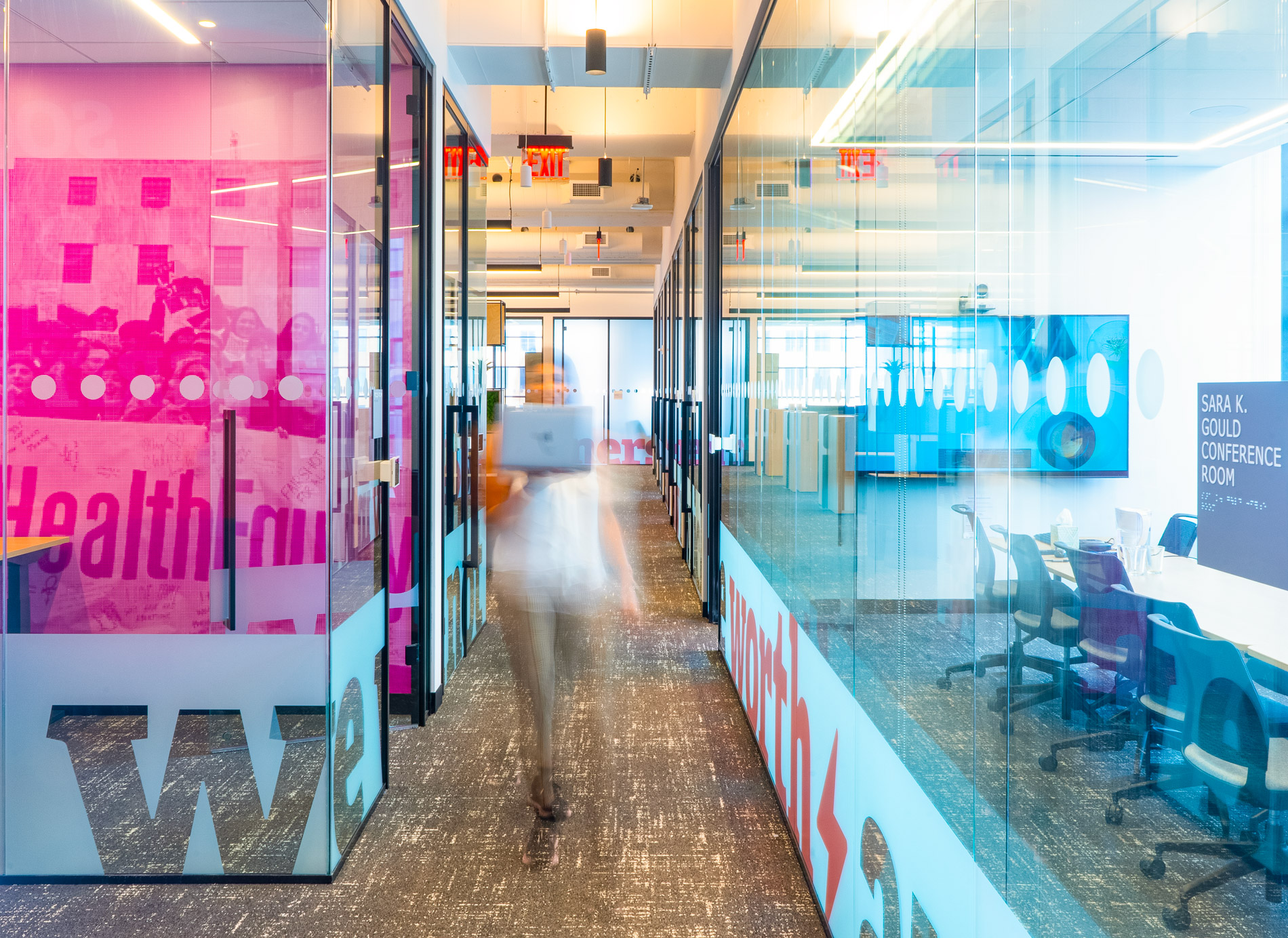 Ms. Foundation for Women
Non-Profit Workplace
---
The Ms. Women's Foundation is a non-profit organization operating at the intersection of strategic philanthropy and grassroots activism. The foundation offers strategic assistance aimed at fostering leadership, fortifying organizations, and sowing seeds for long-term societal impact.
The workplace branding serves as a functional work environment and a visual manifestation of the foundation's mission, vision, and core values. The design envelops the staff and visitors in the sense of purpose that fuels the organization. Inspired by the vivid visual language of activist pins, symbols, and posters, our design team sought to create an environment that speaks as boldly as the Ms. Women's Foundation.
Typographic designs that wrap around the office reflect the foundation's mission and values. These visual narratives celebrate the work of the organization and serve as a daily source of inspiration for those who interact with the space. Phone rooms and wall graphics serve as intimate microcosms of the broader social narrative. These spaces are designed to showcase powerful imagery of reproductive and gender equity protests.