Iowa Technology Client
Firefly Café
---
Firefly Café, located in the heart of our Iowa Technology Client's campus, is a blend of natural and industrial charm. Inspired by the enchanting light of fireflies, the café welcomes visitors with a rustic sign that is reminiscent of it's namesake. Our intimate collaboration with HDR infuses the café with a unique identity, ensuring every element from naming to branding narrates the café's compelling story.
The café's wall graphics depict local landmarks as well as plant life found along nearby hiking trails. These visuals invite users to explore local plant names and trail markers, connecting them with the outside environment. The café's interior mirrors the repurposed industrial structures lining the nearby trails. Textures and hues inspired by weathered steel and aged wood create a harmonious blend of nature and human craftsmanship.
Photos by Dan Schwalm © 2023 HDR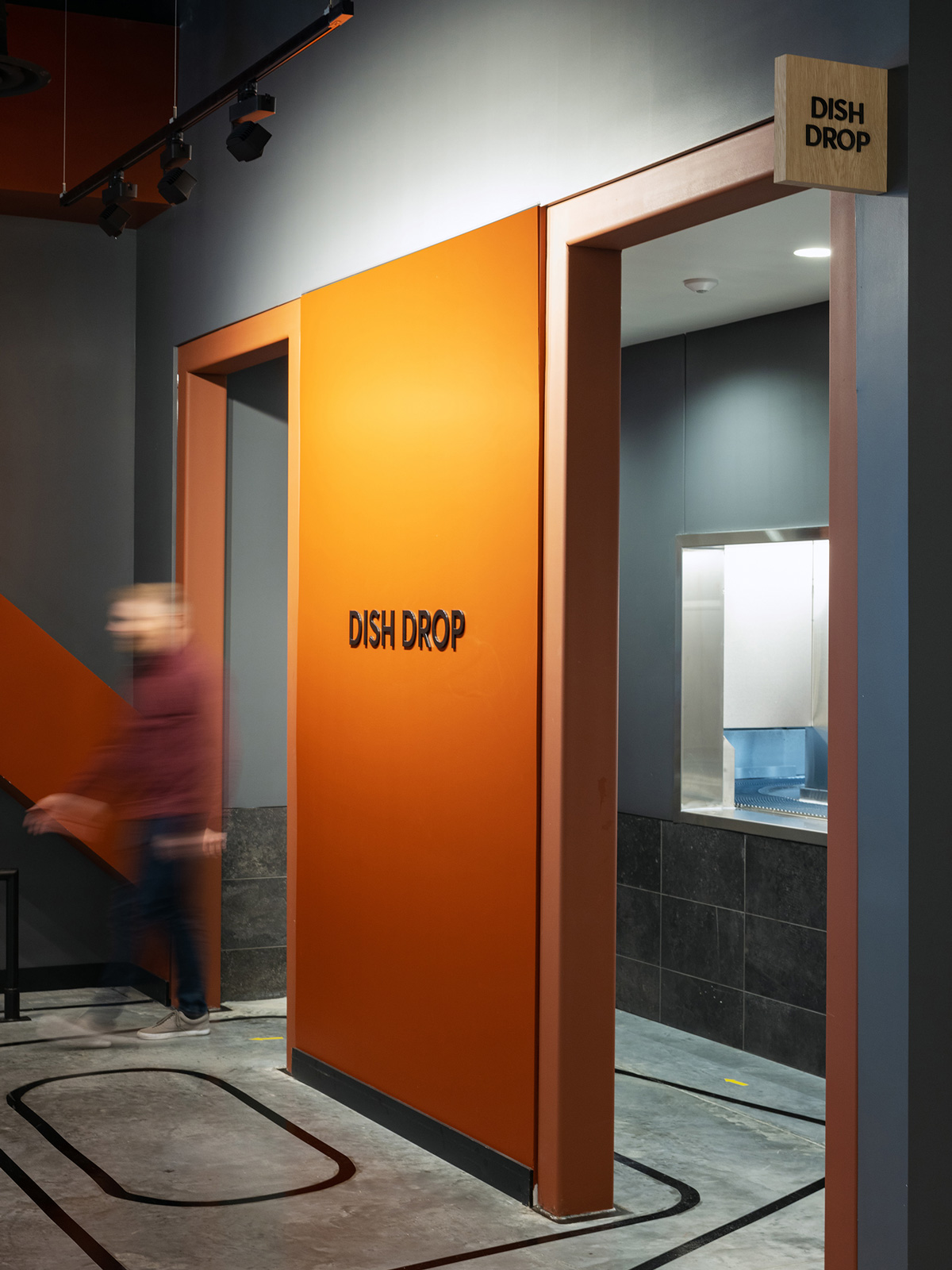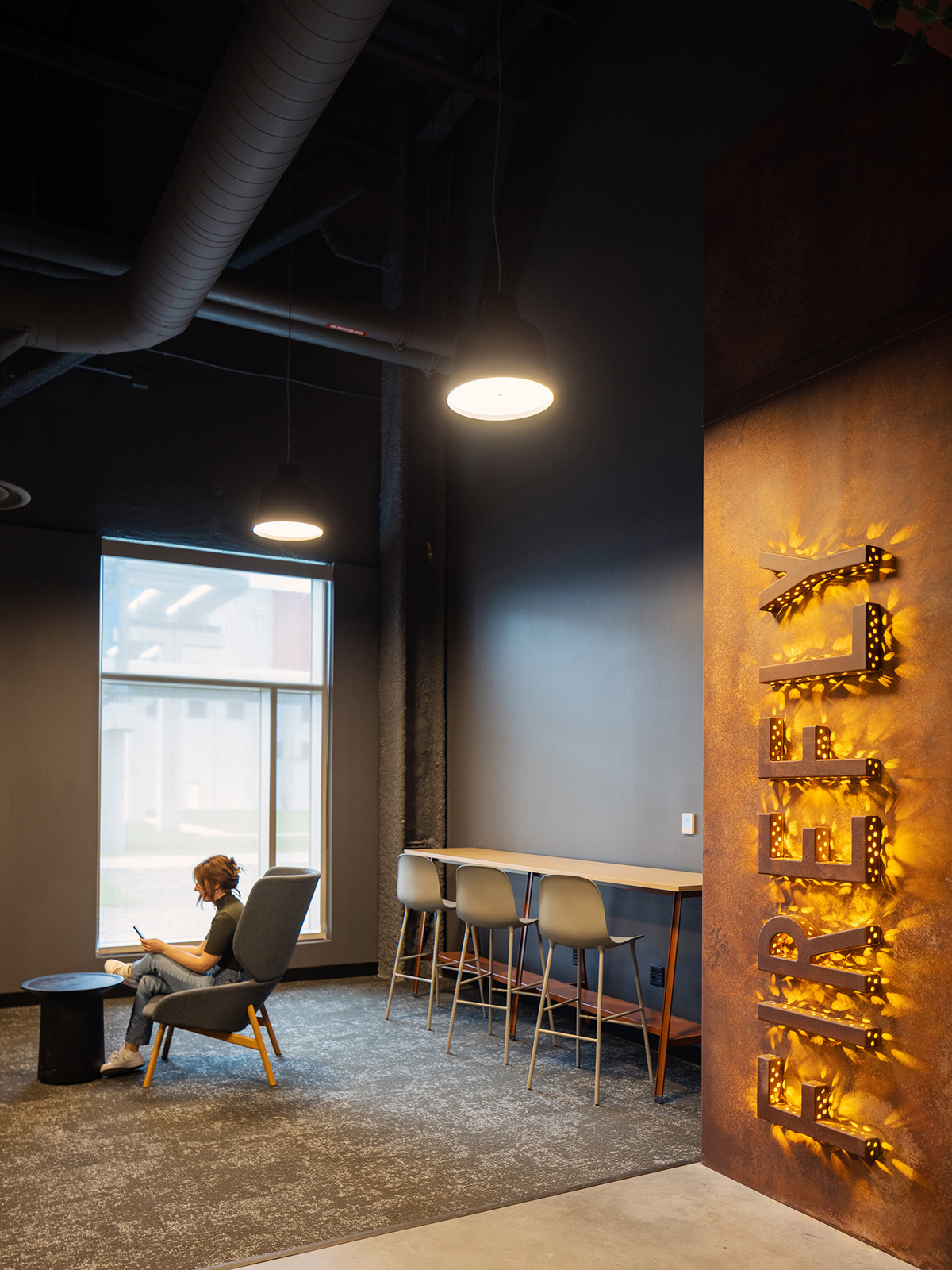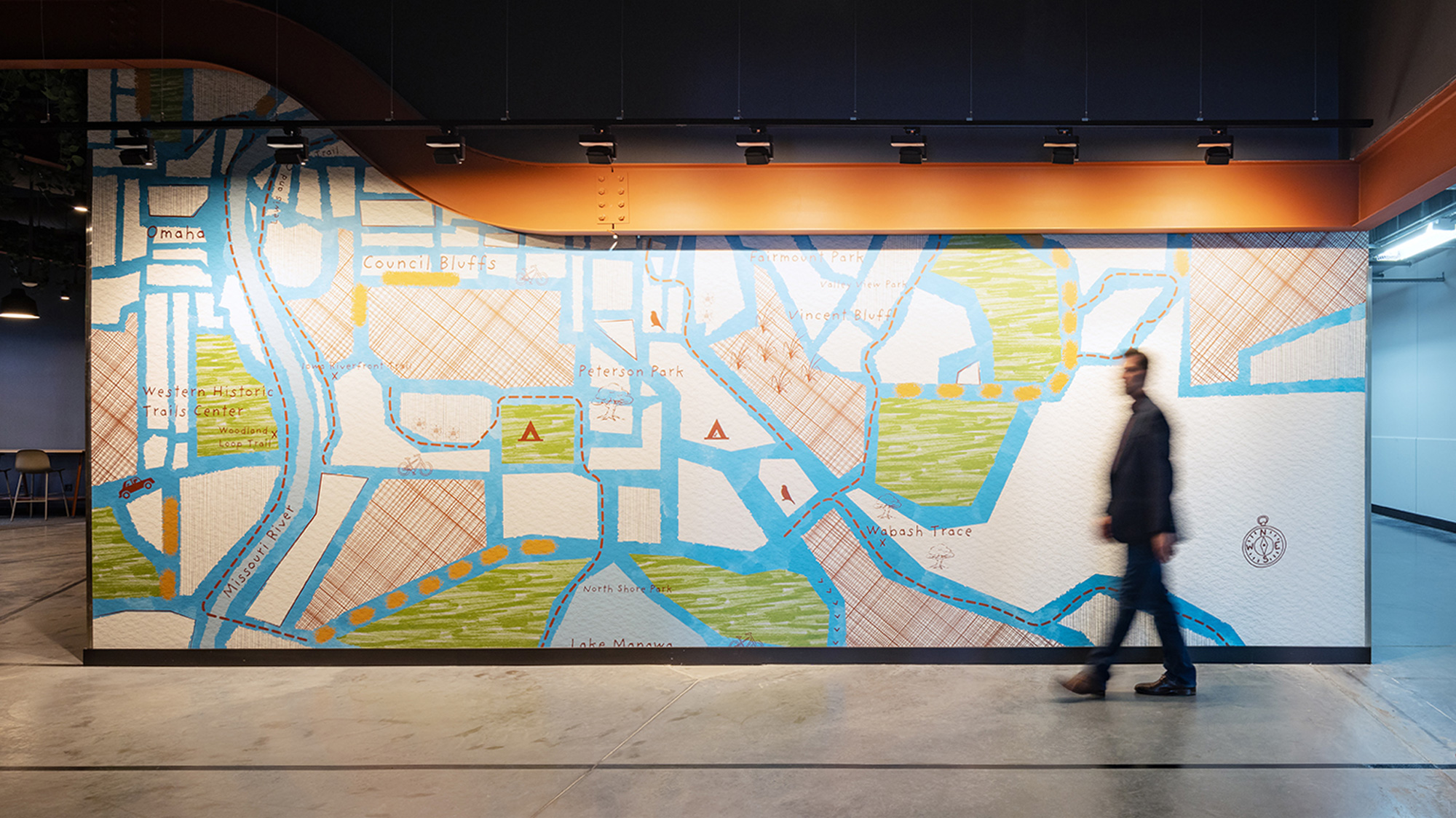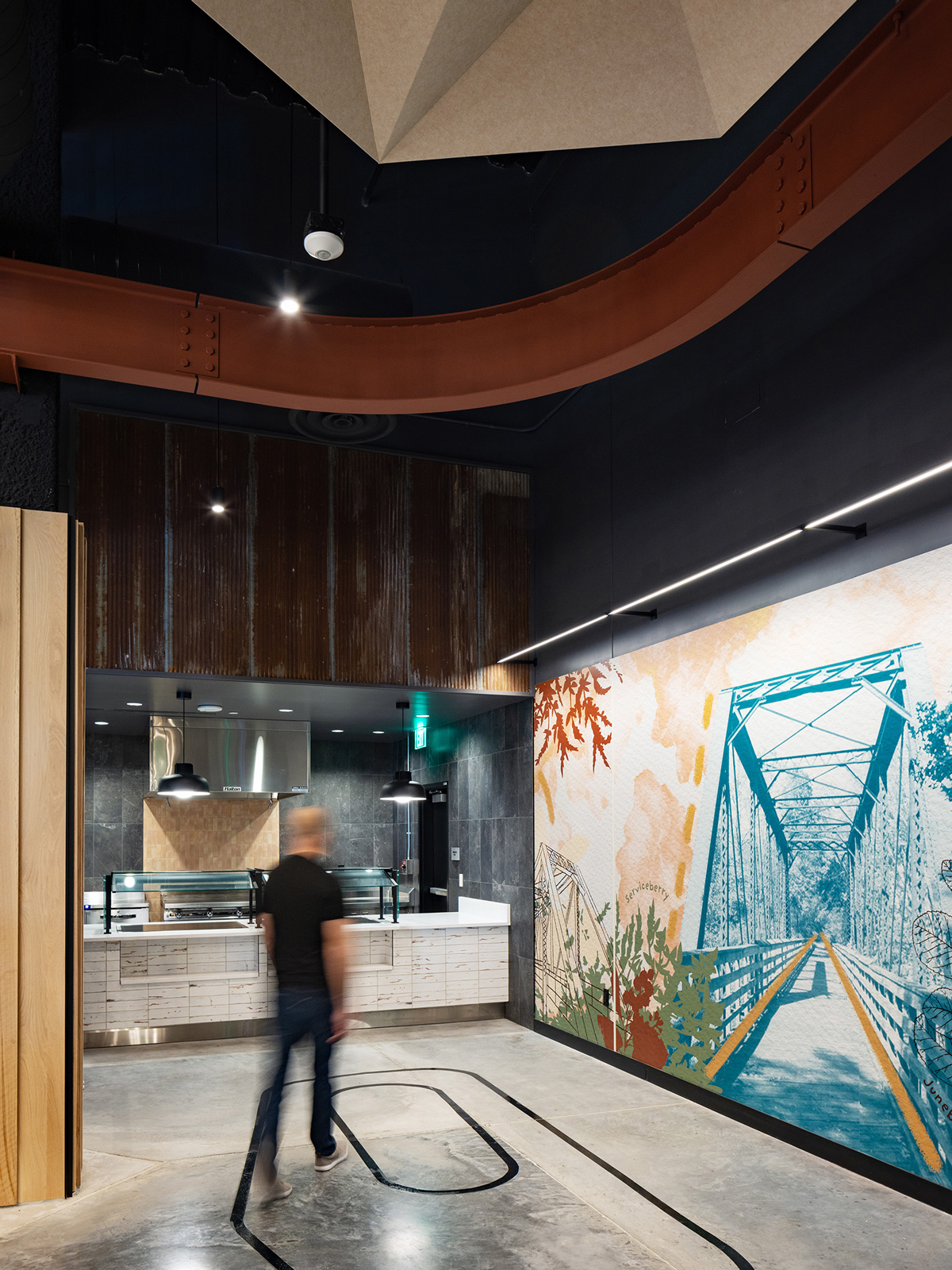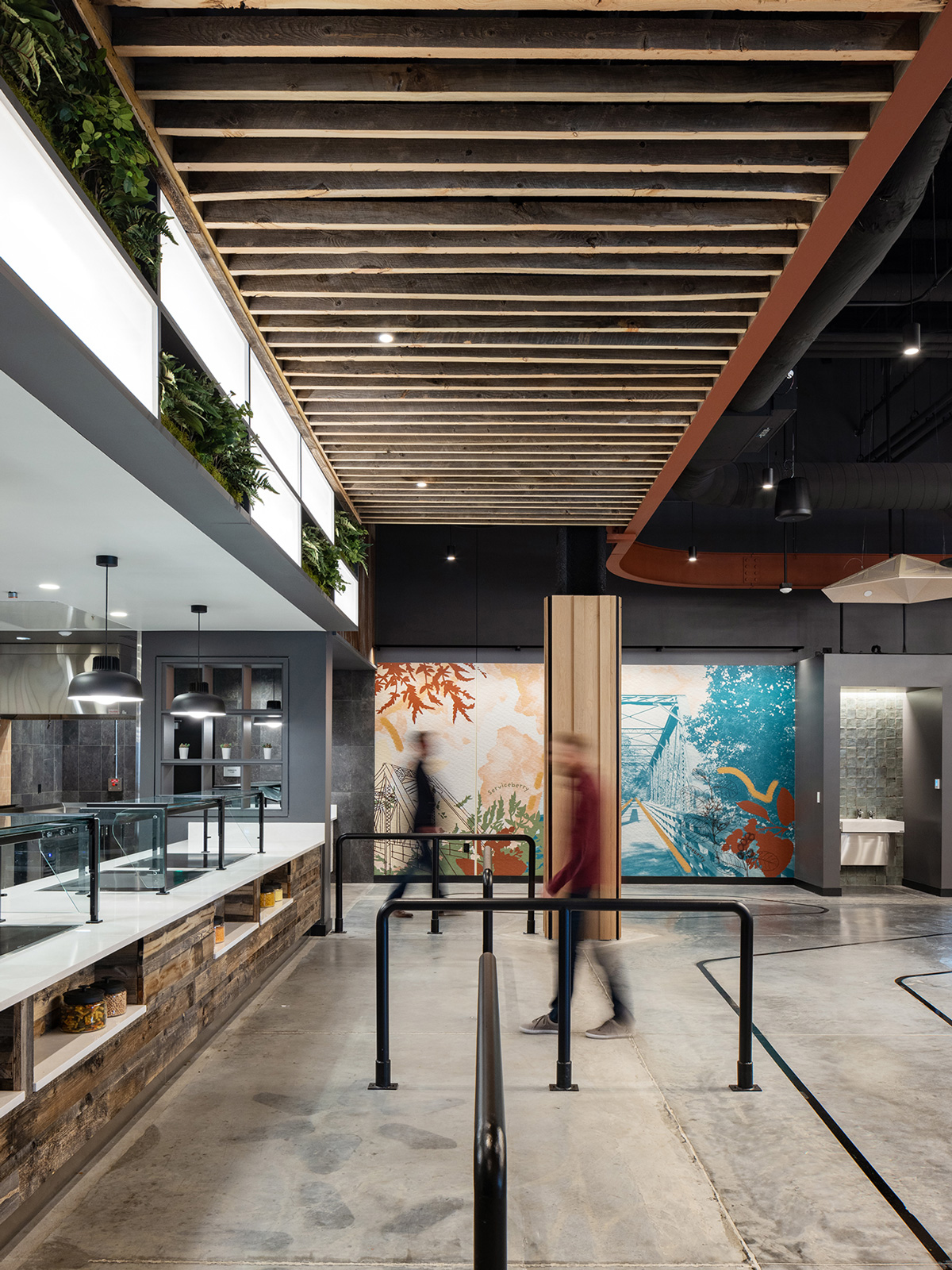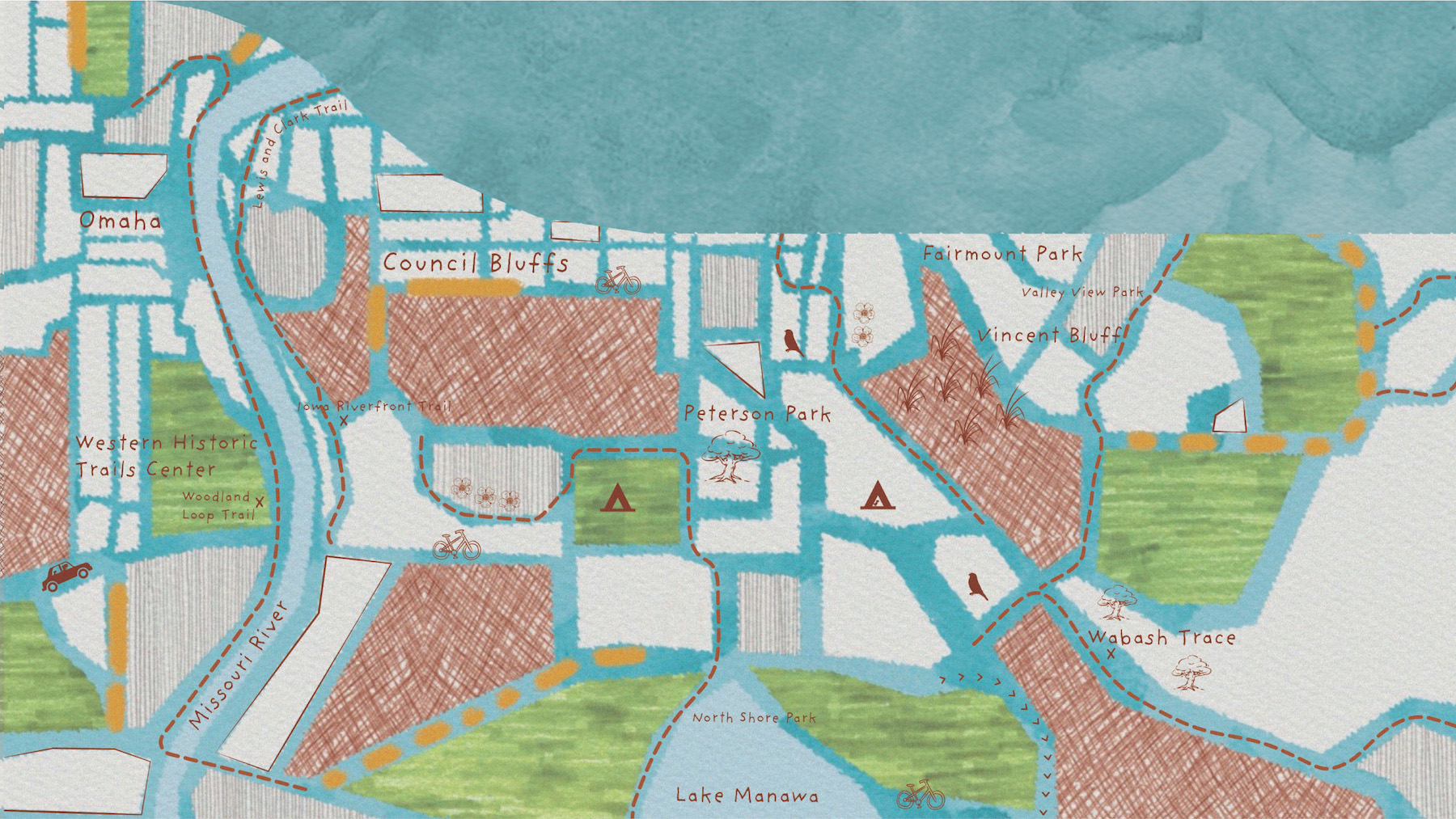 Wall graphics were inspired by the biking trails that many employees use for commuting to work. The map details hiking trails, bike paths, public parks, lakes, and rivers near the office location.