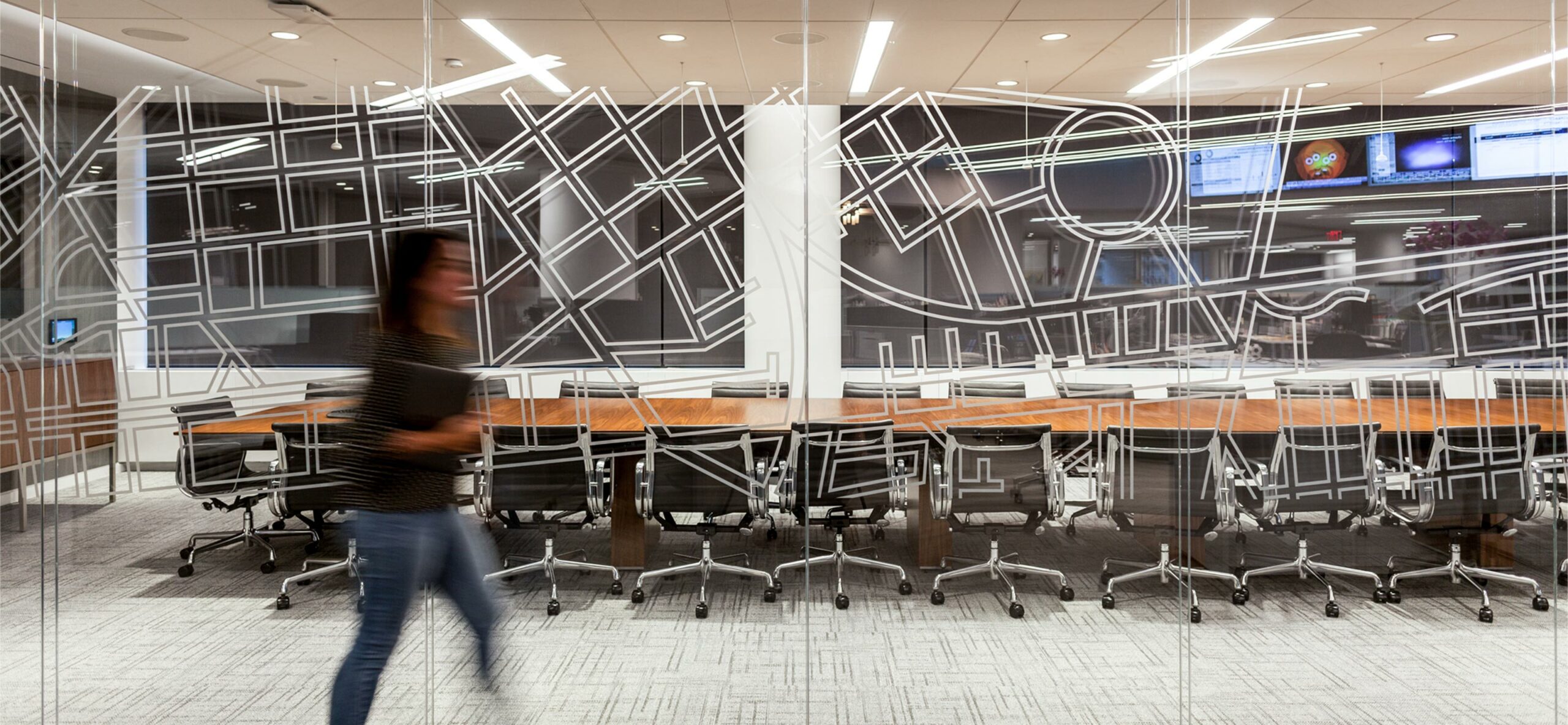 Federal Home Loan Bank of New York
Manhattan Workplace
---
We collaborated with the Federal Home Loan Bank of New York to enhance their office space, paying tribute to the bank's role in funding low-income housing and community projects across various regions.
In this workspace, graphics symbolize the bank's commitment to these initiatives. As employees move through their environment, they are immersed in a visual story illustrating the bank's impact across New York, New Jersey, Puerto Rico and the United States Virgin Islands. Each map and architectural illustration seen on the conference room glass reference specific low-income housing projects that the bank funded, allowing for specific stories to be told when touring customers through the office.
Beyond its visual appeal, the graphics serve as a reminder on how each employee has a direct connection to the individual and their communities. The blend of architectural details and geographical context within the workspace showcases the company's efforts to bring about positive change.
Client
Federal Home Loan Bank of New York
Industry