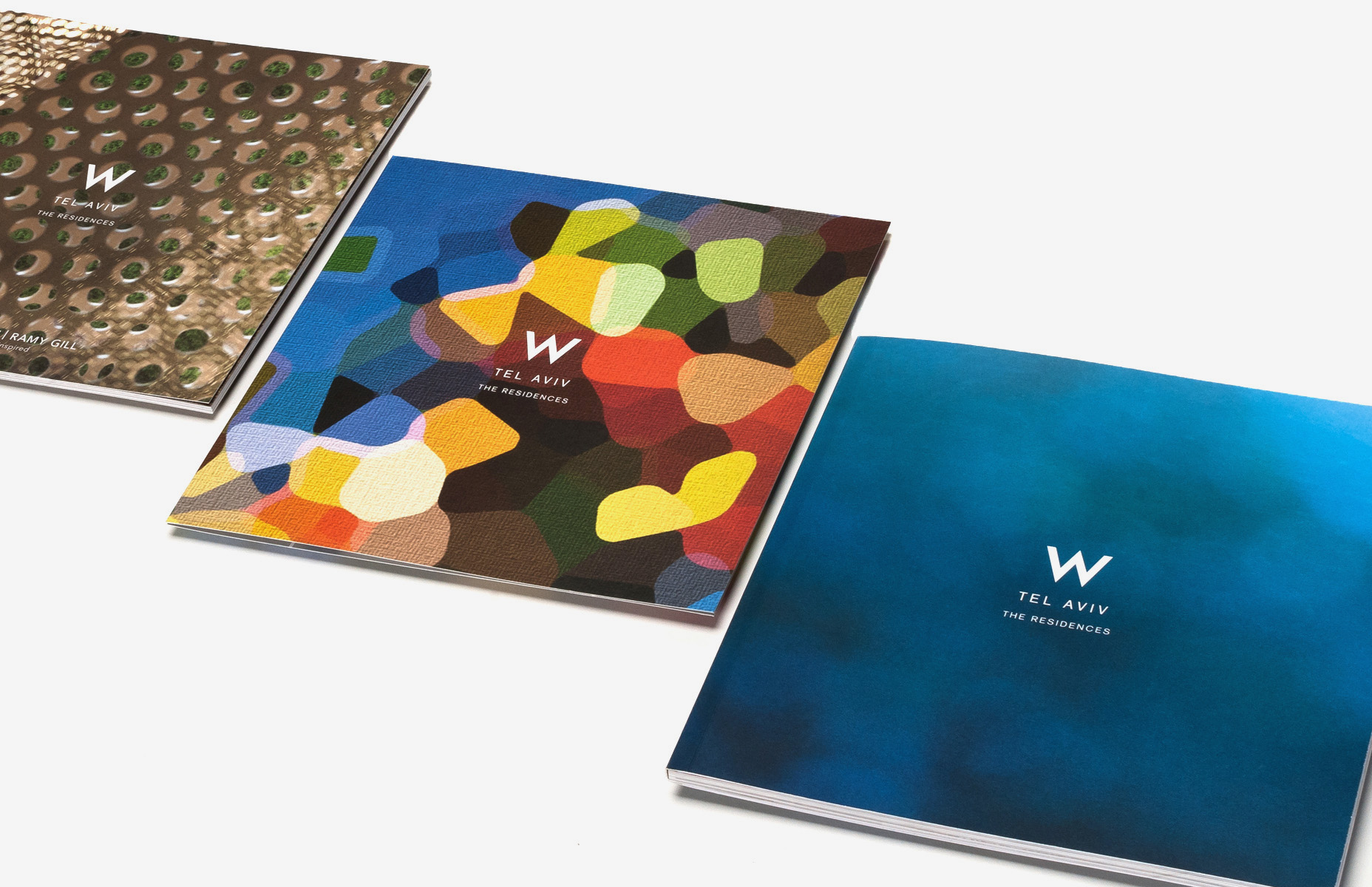 Situated just minutes from the Mediterranean Sea and in the historic port of Jaffa, W Tel Aviv is a unique residential project that harmoniously marries the history of the structure with architect John Pawson's minimalist style. The residences are uniquely set within a restored 19th century complex that once housed Jaffa's French Hospital.
Working closely with developer RFR, our branding and marketing for the project create a consistent and compelling visual connection between the romance of history and the elegance of Tel Aviv's modernist aesthetic. We designed three books as part of a series that explores the residences, the architecture, and the richness of the surrounding neighborhood.
We drew inspiration from the property's distinctive architectural details, the romance of Old Town Jaffa, and the color palette of the Mediterranean Sea. Through all touch points, from books to on-site signage, we preserved the property's cherished heritage and charm, weaving a timeless tapestry in which tradition and modernity blend seamlessly.