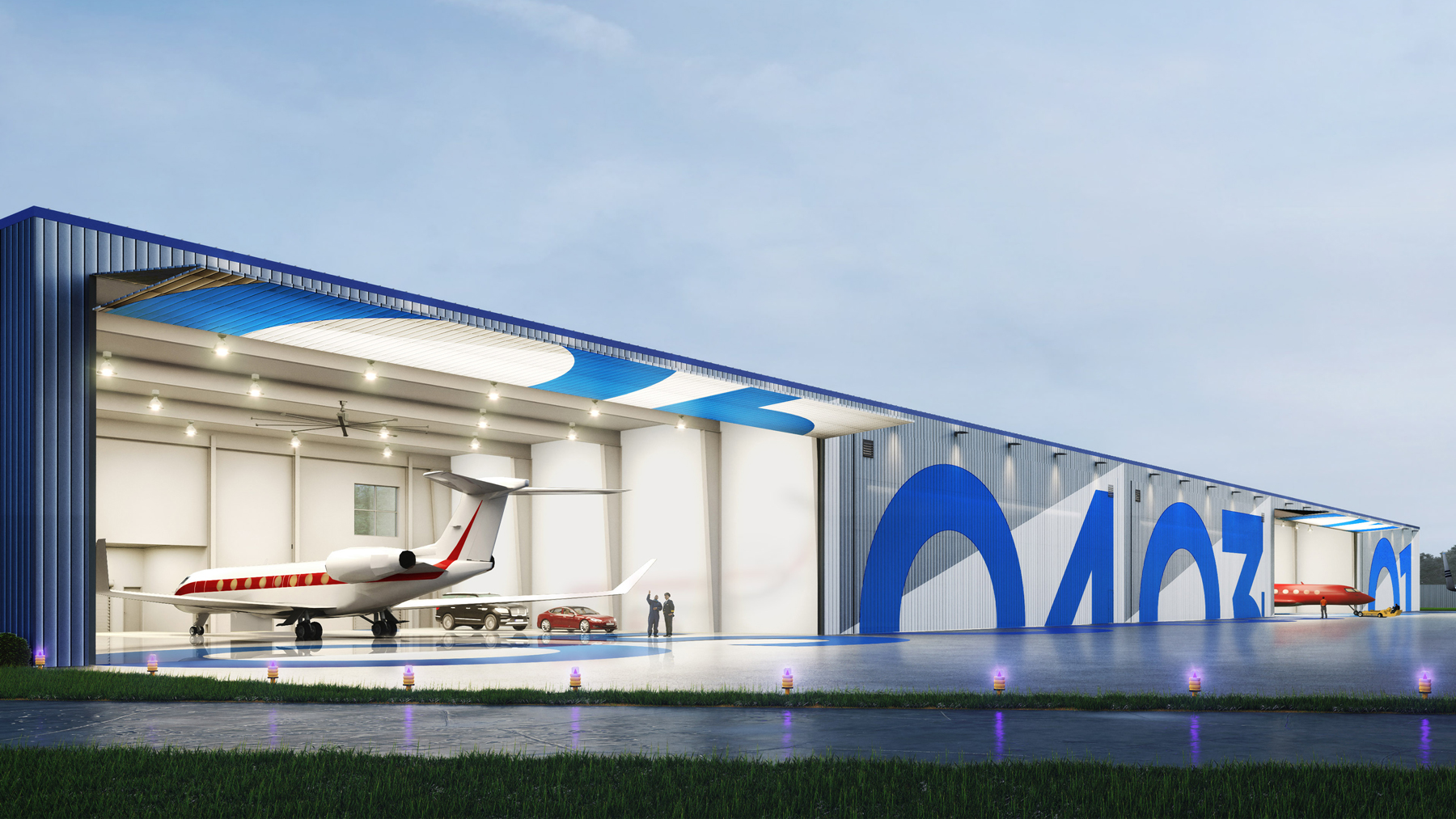 Sky Harbour
Branding & Campus
---
New York-based Sky Harbour Group has been quickly expanding across the United States. Its flagship campus is located at Houston's Sugar Land Regional Airport, with additional strategic locations in Dallas, Nashville, Miami, Denver, and Phoenix. With this rapid growth, Sky Harbour entrusted us with developing a brand identity that reflects their commitment to setting the gold standard in aviation services.
At the heart of this ambitious endeavor lies a brand that encapsulates their forward momentum. The design concept draws inspiration from the dynamic world of jet aviation, while the brand system serves as a visual testament to the company's commitment to expansion.
Our collaboration with Sky Harbour Group extended across various touchpoints—from print materials that echo the brand's energy to a tow robot that embodies efficiency. Showroom environments were designed to immerse visitors in the world of aviation excellence. The app design for jet hangar control epitomizes convenience, while signage and wayfinding elements guide visitors through the Sky Harbour campus.