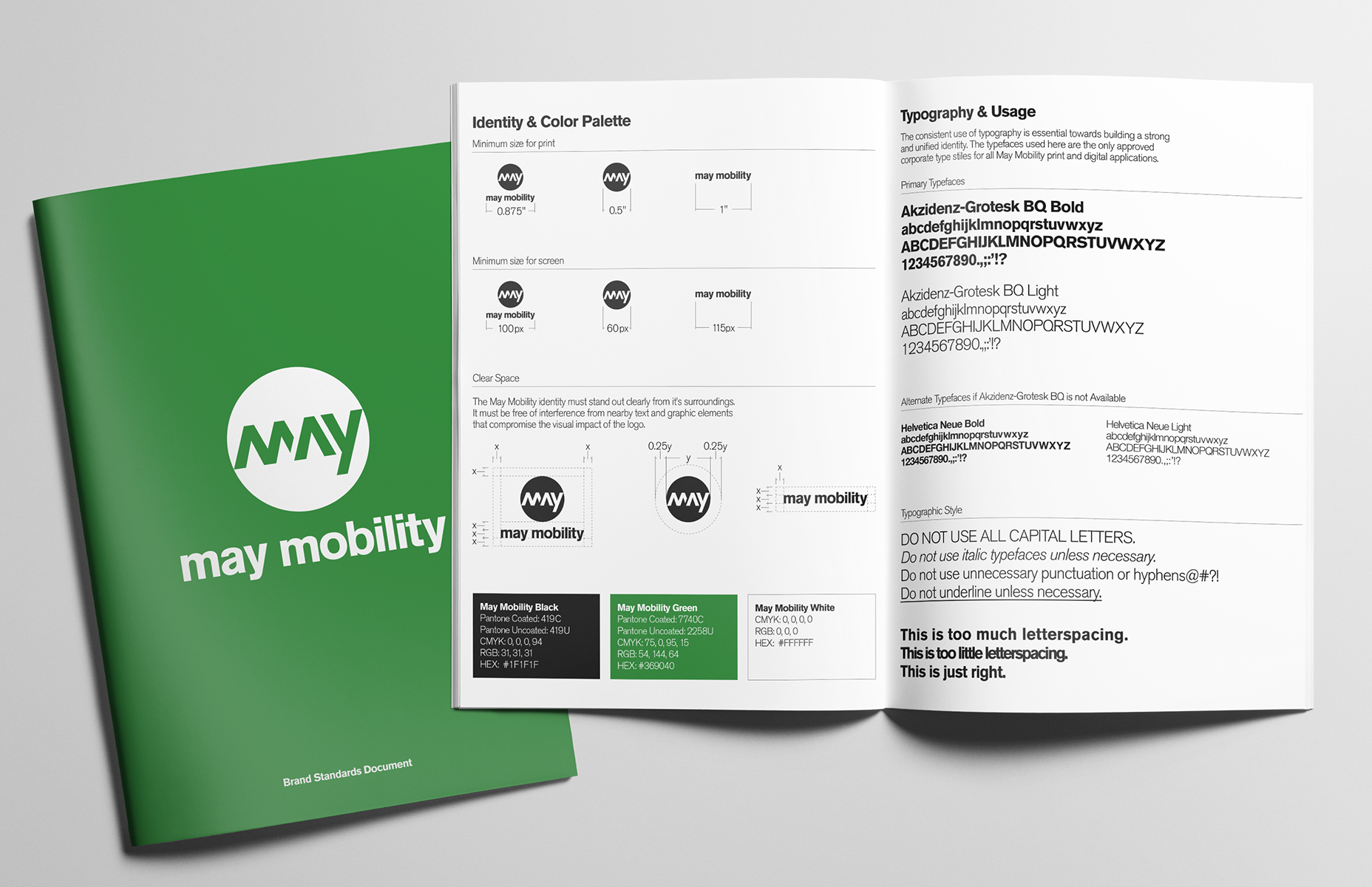 May Mobility
Autonomous Vehicle Branding
---
May Mobility is run by systems-level thinkers who are looking at every aspect of the end-to-end transportation experience. Their brand helps convey trust, integrity and a forward-looking paradigm on the fast moving transportation landscape.
The circular green logo, emphasizing their commitment to environmental best practices, can be seen on self-driving vehicles in urban city centers across the country.
In this design partnership, we worked hand in hand with May Mobility to translate their core values and innovative spirit into a brand that not only reflects their commitment to excellence but also drives transformative change in the realm of transportation.